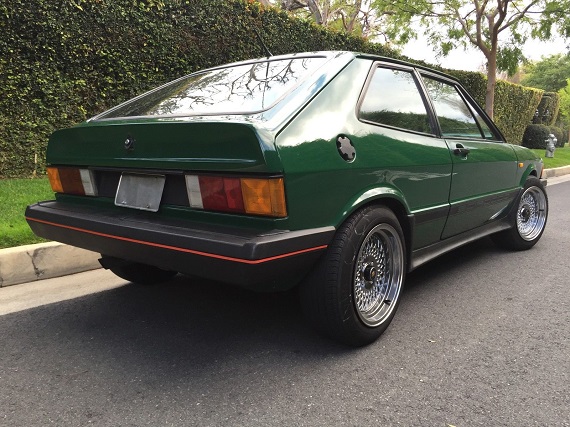 Is it April 1st yet? I thought it might be based upon the number of vehicles I've previously written up that are back up for sale this week. Sure enough, this is a Scirocco we've seen before more than once; last time back in early February as a revisit. Though it looked nice, that time around this Scirocco sported some BMW wheels and some not-hugely flattering photos. It sold for a touch over $6,100. Well, if you wanted it that time, the joke is on you – the car is back with some more fitting Rial wheels, a new set of photos, and a healthy price bump: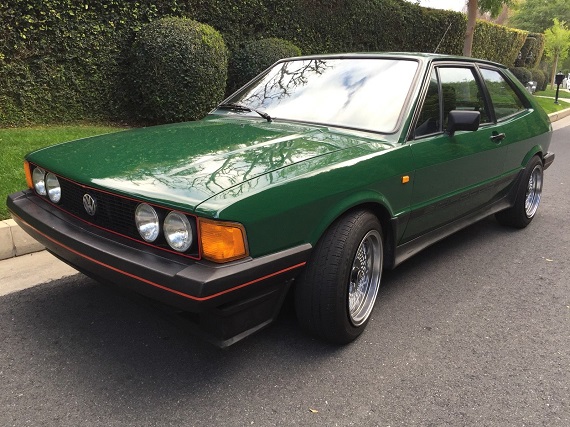 Year: 1978
Model: Scirocco
Engine: 1.8 liter
Transmission: 5-speed manual
Mileage: 154,000 mi
Price: $8,950 Buy It Now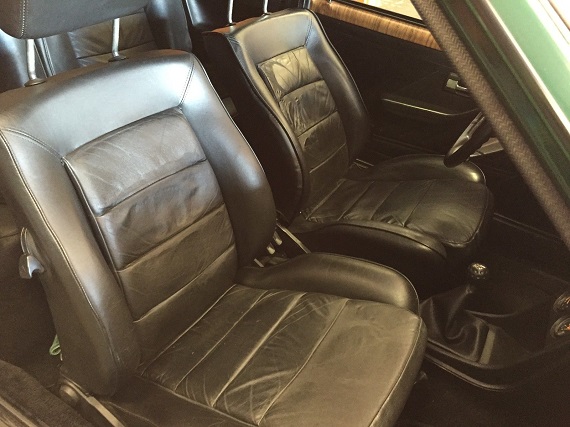 EXPORT, NO PROBLEM…

Collectors dream!! This is an Ultra Rare Rust Free, Restored VW MK1 Scirocco in EXCELLENT, low mile condition. Classic VW has been beautifully restored and lovingly maintained. This Scirocco is excellent all around. Looks, runs, feels, and drives fantastic. Everything was completely redone and upgraded… Excellent paint, interior, suspension, drivetrain, etc. Excellent weekend cruiser or addition to any collection.

Body is super straight with no rust or collision damage whatsoever. Fit and finish are excellent. Excellent driver quality repaint in PPG BRG presents beautifully with only minor blemishes. Underside is ultra straight and clean. Seems and rubbers are excellent and the body, trim, moldings etc are well in tact. Pics tell the story here.

Interior is Excellent as well. Ricarro Leather seats… Panels, carpet, and headliner all look fantastic… Dash has a custom cover. Gauges and electronics work properly including the clock! I have original radio if desired.

Upgraded 1.8 liter Motor starts, runs, and idles excellent… Super responsive and nicely tuned Webber carb. 5 speed Trans shifts smooth through the gears. Suspension was upgraded to KYB shocks and Eibach springs… feels tight and handles excellent. Goes down the road straight with no wiggles, shimmies, or shakes… Stops straight and sure on drilled and slotted rotors. EXCELLENT, FAST driver.

Overall this is a Super nice little classic Scirocco in fantastic condition all around… it is extremely well restored. Awesome weekend cruiser, show car, or addition to any collection. I am a Z collector… this is a great one for any Z car enthusiast, collector, or anyone looking for a cool, original vintage sports car at a great price.

The car is located in Beverly Hills… Inspections are welcome and encouraged… serious buyers can call me at 310 850 8980 but no tire kickers please. I'm open to interesting trades (in accordance with ebay guidelines) but no projects or junk please.

IMPORTANT:

I have tried to describe this vehicle as accurately and honestly as possible but please remember it is a used vehicle. As with any vehicle, (new or used) there may be issues that I have overlooked or am unaware of. If you are not familiar with purchasing used vehicles and or specialty vehicles or you have not purchased a vehicle using the Internet, PLEASE do your research, ask questions, make sure you are comfortable with me as a seller, the vehicle, and the process. Miles listed are on the odometer. Unless stated otherwise, I cannot verify actual miles and I am not offering a warranty so if you want one, let's discuss it and document it before the purchase is final. Otherwise there is no warranty expressed or implied. THANKS!

Need 500 deposit within 48 hours of auction end and balance COD within 7 days. Shipping is buyers responsibility.
Thanks!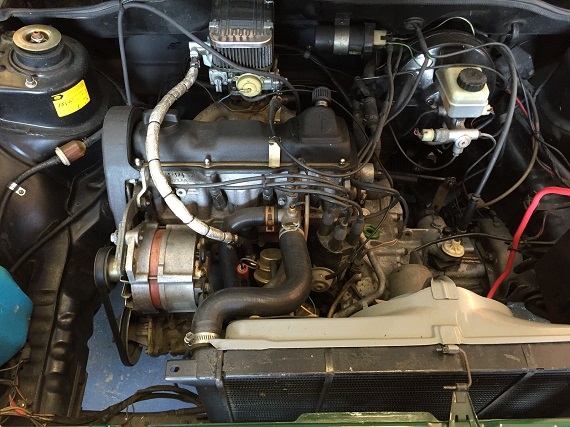 While I respect the much better looking wheels and photo work that has gone into the car, it's hard to see how it's added the best part of $3,000 value to the car. To me, it seemed like it was a reasonable classic at $6,000. For $9,000, honestly there are some other cars I'd prefer to have. Perhaps armed with the knowledge of what the seller paid for the car, you could negotiate down the price a bit.
-Carter