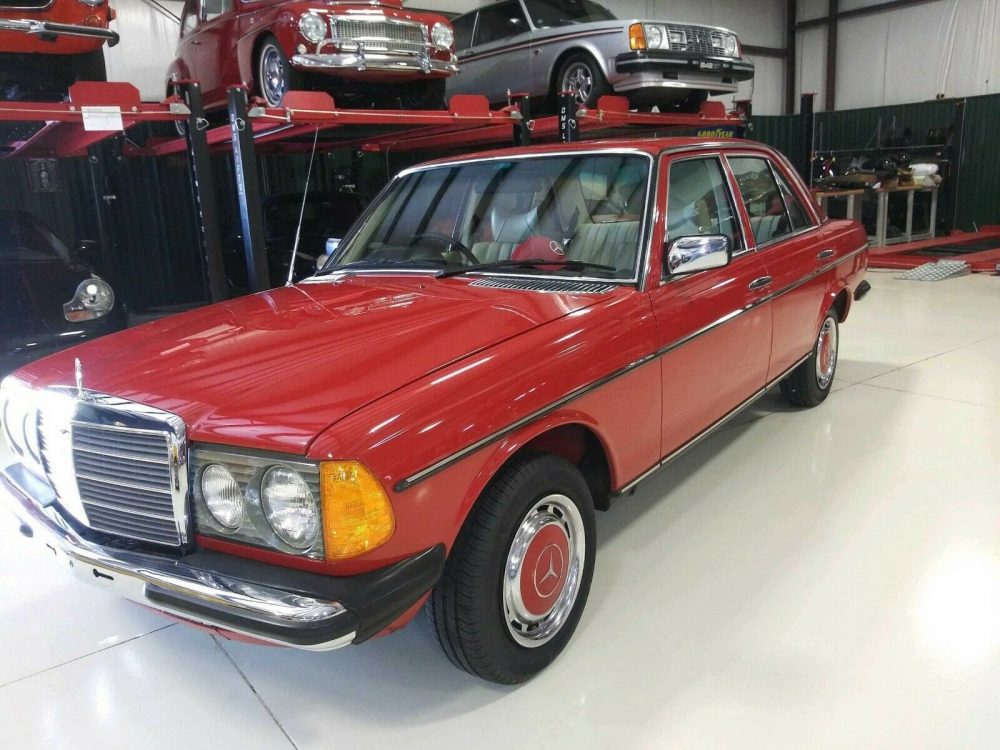 What if I told you that Mercedes-Benz made a W123 slower and less powerful than the 240D? Thankfully it was never sold in the US, but the 200D does exist. It came in at 54 horsepower and 83 lb-ft of torque, which is impressive that the engineers thought this was adequate for the year 1977. My whole thing is that I don't care if cars are slow, I care if cars are dangerously slow. When you get stuck on hills, that's not fun. When the car doesn't have enough power to merge into oncoming traffic, that is a problem for everyone. So a Sunday evening drive out in the country, sure. Any kind of commuting or highway? Not a chance.
This example up for sale Oklahoma City now only checks in with the impressive 54 horsepower and 83 lb-ft of torque, but also has the steering wheel on the right side. An odd ball to say the least.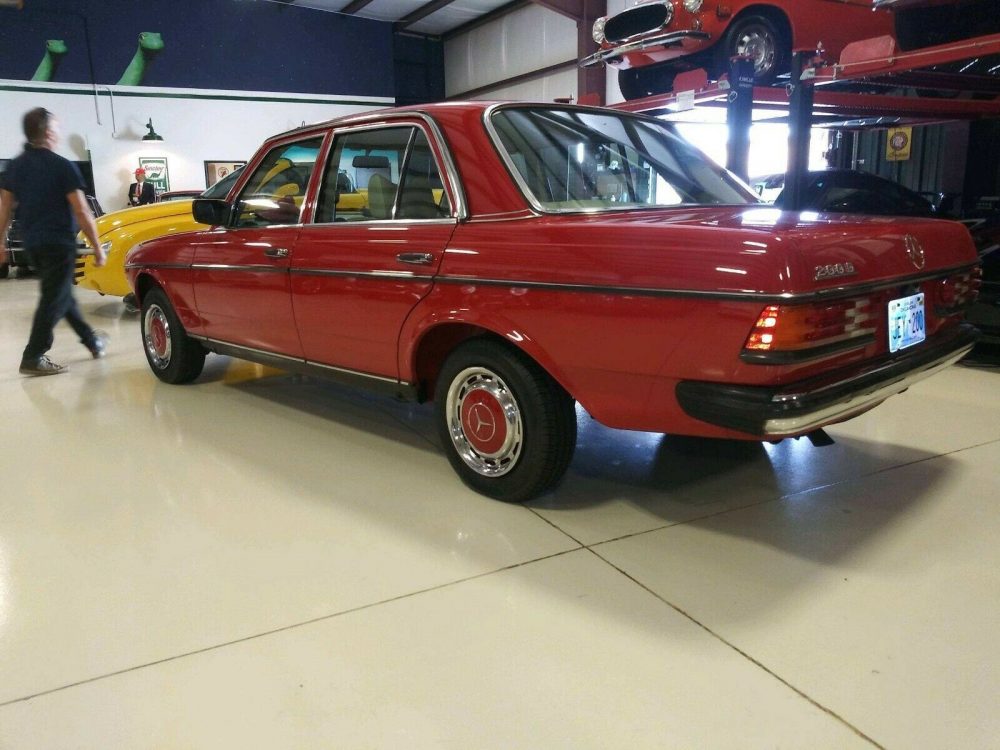 Year: 1977
Model: 200D
VIN: 12312020064078
Engine: 2.0 liter inline-4 Diesel
Transmission: 4-speed manual
Mileage: ~69,000 Miles
Location: Oklahoma City, Oklahoma
Price: Buy It Now $14,000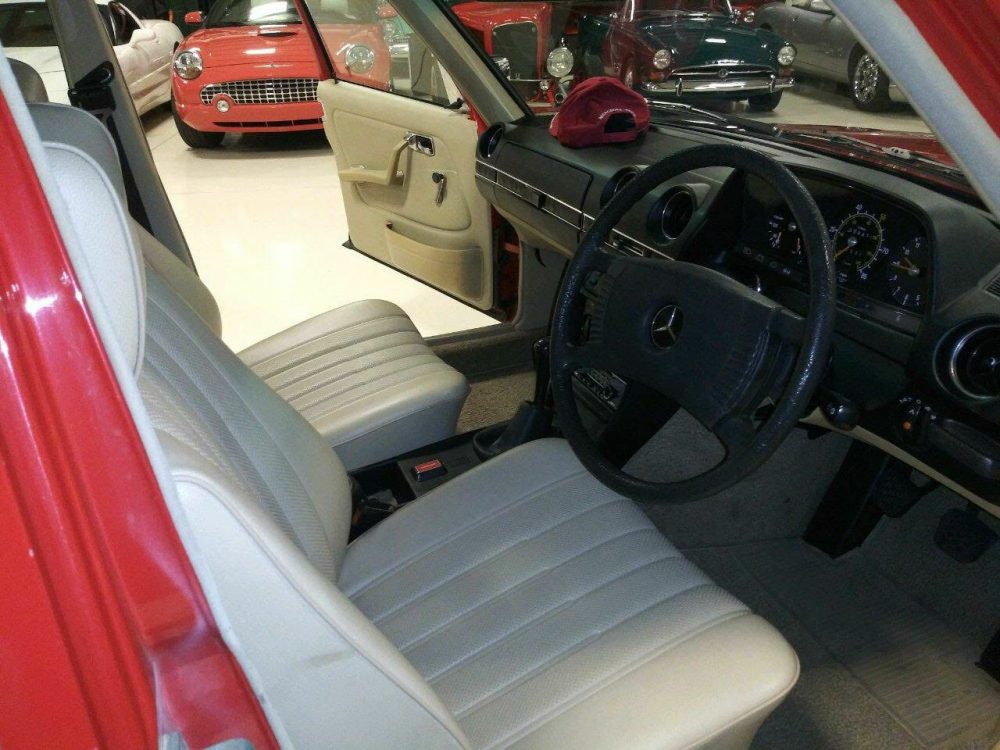 This 1977 Mercedes-Benz 200D is a right-hand-drive example that reportedly spent much of its early life in Canada and was later imported into the US before it was purchased by the previous seller's father in 2018. The car features factory A/C and is powered by a naturally-aspirated 2.0L diesel inline-four mated to a 4-speed manual transmission. Recent service is said to have included a rebuild of the transmission, installation of a new clutch, updates to the air conditioning system, and more as described in the listing. This W123 shows approximately 69k miles and is offered by the seller, factory books and manuals, and a clean Oklahoma title.
The car is finished in Signal Red and retains factory bumpers and badging
Trimmed in Parchment MB-Tex upholstery, the right-hand-drive cabin retains its factory-optioned Becker radio unit and air conditioning.
VERY NICE AND UNIQUE CAR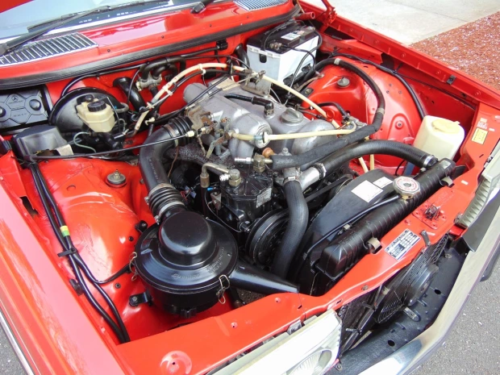 So this car sold two years ago and it was pretty easy to figure out given the seller copy and pasted the previous description along with stealing half the photos for his own gallery. It came from a noted classic Mercedes dealer, so this one didn't just fall off a ship somewhere, but still a very curious car given it has the big bumpers and sealed beam headlights. Thankfully it still looks as clean as it did two years ago, but the price seems to have taken a turn.
It looks like the seller bought this one for around $11,500 and is now asking $14,000. I know inflation was brutal this year, but I think this might be a little overpriced given what we saw it sell for previously. Right-hand drive is always a tough sell if the same car can be had in left-hand drive, and will even be a tough sell with 54 horsepower. Maybe an export candidate?
– Andrew