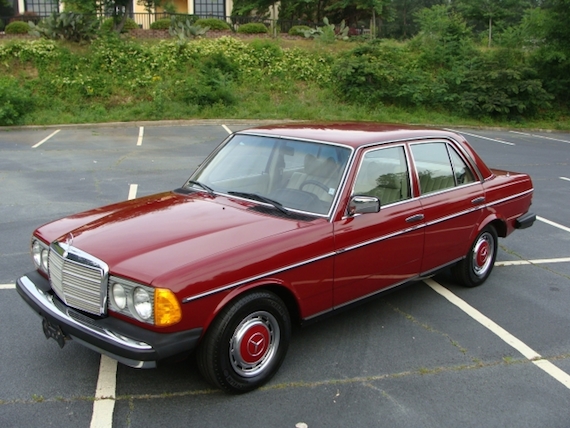 In the realm of German motorcars, it seems within each marque, a favorite has emerged as the standard bearer of each manufacturers' virtues. The air-cooled Porsche 911s appeal to those hardcore P-car nuts who deem rear-engine sports cars as the only acceptable vehicle to don the Stuttgart crest. The BMW E30 has become a symbol of greatness and what initially drew thousands to the company in the first place: the ultimate driving experience. And for Mercedes, few classics capture the imagination more than the W123. Perhaps the most durable Mercedes-Benz ever, this car combines restrained good looks with over the top engineering that had customers coming back into showrooms for more. Admittedly, this wasn't very often when you built a car that could easily cover half a million miles at a clip.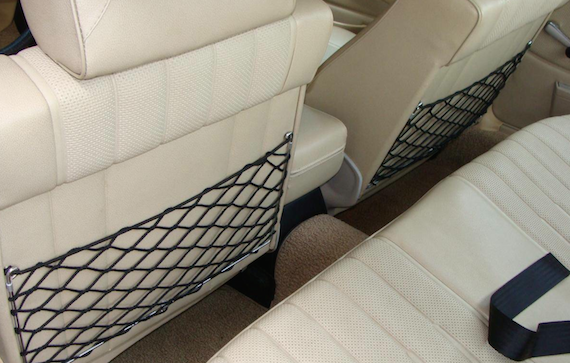 Year: 1977
Model: 240D
Engine: 2.4 liter inline-4 diesel
Transmission: 4-speed manual
Mileage: 112,000 mi
Price: $8,250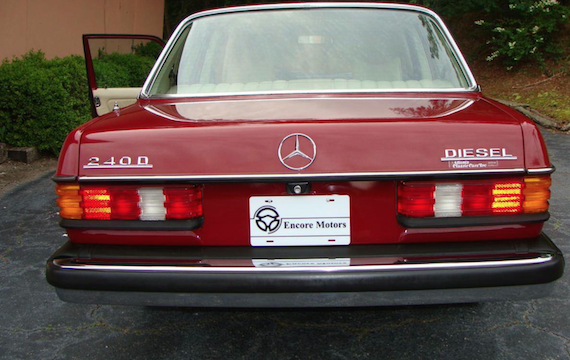 It took a while, but the results speak volumes!

Remarkable Survivor. One husband/wife owner, sold new at Atlanta Classic in March of 1977. This is a real, almost totally original W123 diesel with the 4 speed manual transmission that us diesel geeks love. With only 112k miles on this 37 year old car, she's barely broken in. The paint is amost totally original and makes a great appearance; the interior, under hood and trunk are excellent or better, and mechanically sound.

I have 37 YEARS OF RECEIPTS, all chronologically organized and in sleeves. For the last 17 years or so, it has been cared for by our best Benz local indie. In addition to those records, I have the original window sticker ($13065), EPA sticker, 4 keys (including one new one, on a NOS Benz leather pouch), the clear plastic pouch and ALL the manuals, TWO original data cards, the metal ownership plate, all the correct tools in the right pouch, an untouched first aid kit, and even a period correct Mercedes Diesel Fuel Station Guide.

I have spent the last two months cleaning, rubbing, polishing every area to try to make her as nice and correct as possible. It has recently been back through the shop to make sure everything is as it should be. AC, central locking, correct Hirschman electric antenna, even the clock, all work as they should. I would encourage you to chat with the tech for even more details; I'll even arrange it for you. In addition to many new small trim parts and details, I have also just installed a new set of Michelins, had the best guy go around her and remove any dings or impressions, as well as refinish the hubcaps. Note that it also has the original spare Continental 175 SR 14 tire, which has never been used. Glass, plastics, carpets, dash, and door cards are also excellent. She starts on the first twist of the key, and immediately idles nice and smooth.

Yes, this is a weird and rare bird. I understand if you don't get this. Those of us who are lifetime Benz geeks will appreciate the originality, low miles, and service history of a car like this. If you would like to know more, call me and let's chat Benz. I will send you a 4 page description with everything I know, good and bad, with lots of details. Yes, I have many more pictures, just tell me what you'd like to see. You don't often get a chance to buy an inexpensive time machine. Don't miss it.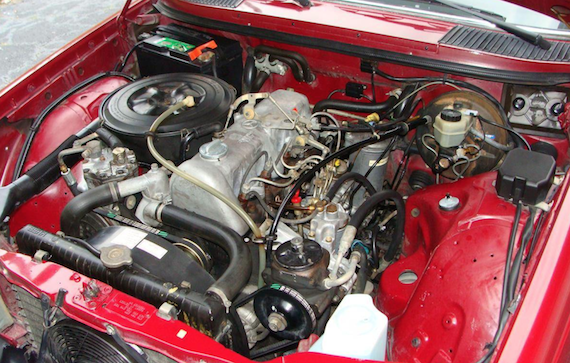 While it's not the later, more powerful turbocharged five cylinder, the 4-speed manual will help the driver make the most out of economy and performance of this classic Benz. Besides, these cars are not about speed. They are about comfort and encourage the driver to relax and enjoy the journey. It may be three decades old, but it is remarkable how fresh this car looks. At the asking price, I doubt this particular example will be hanging around long. Fans of these cars know it's worth snapping up the good examples that are left. Consider what $8,000 will buy you when it comes to new and slightly used cars these days and this W123 will suddenly appear a bargain.
-Paul