Warning!
This post is in our archives. Links in this post may have been updated to point to similar cars available to bid on eBay.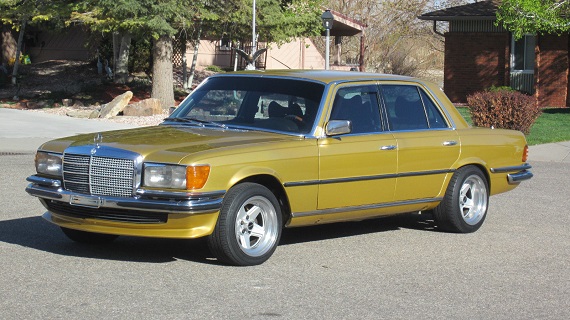 After failing to sell in 2014, the Euro-spec manual 280SE with some AMG bits that appeared here twice last year is back up for sale with a lower price but from the same seller. This car appears to be really unique and well presented and would certainly turn heads at any show. I especially love the over the top AMG-spec wheels and Euro-goodies that slim down and beef up the S-Class just a bit. At $9,999, this seems like a good deal for a great vintage Benz:
The below post originally appeared on our site July 26, 2014 and September 6, 2014: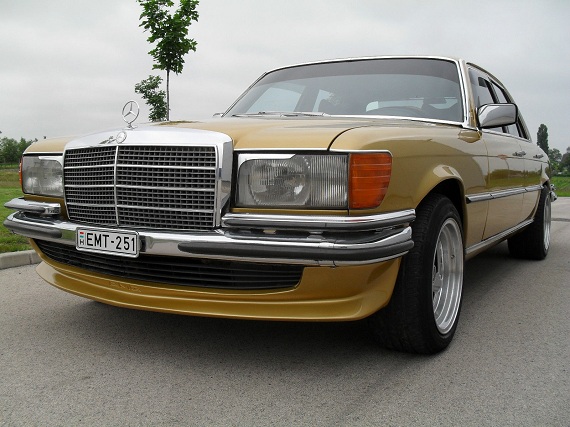 I've said before that the W116 is a love/hate car for me; most times, I see them and they just look like any tired old Benz; a bit out of proportion and over-bumpered. But then I see a great example, like some of the Euro-spec 6.9 models I've written up in the last few weeks, and I get a bit giddy. Though not really my dream car by any means, I can imagine cruising up to a Cars and Coffee event, or a German Car Day somewhere in my massive Benz. That vision is helped when I see one in full European trim; the slim bumper lines and cleaned up light clusters make it so much better. But while most of my adoration is levied upon those 6.9 models, this car might just change that. Compared the largest engine fitted in the W116 6.9, this car seems downright puny with only a 2.8 liter inline-6. What helps that, though, is the manual transmission and some of the missing luxuries that help lighten the load. Top it off with some AMG bits, and my does this car look tasty!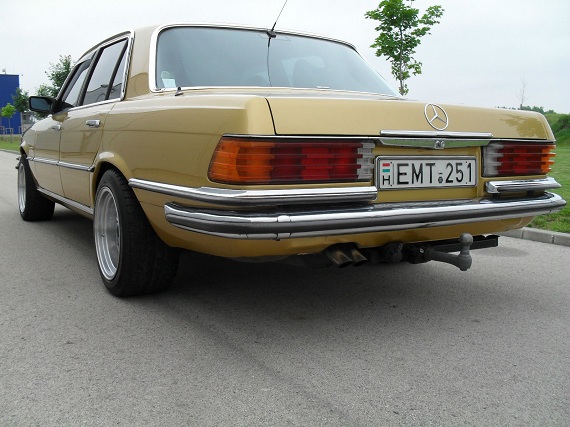 Year: 1977
Model: 280SE
Engine: 2.8 liter inline-6
Transmission: 4-speed manual
Mileage: 82,000 mi
Price: $9,999 Buy It Now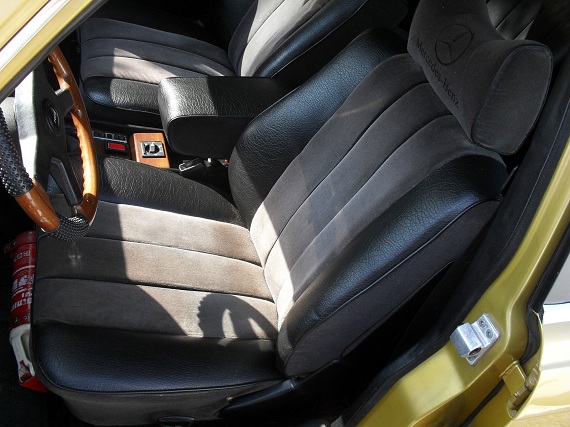 For sale, my beautiful Mercedes-Benz 280SE. THIS CAR IS MORE RARE THAN ANY 6.9!!!!! What makes the car super rare and unique is the no leather, no A/C no sunroof with the 4 speed manual transmission from the factory, original AMG dam, and original AMG wheels and original factory tow package!!!! Paint is in 100% no visible damage, shines more than any new Mercedes.(original paint) I owned the car for the past few years, and brought it over from Europe about a year ago. Previously the car was owned by my childhood friend for 23 years (since1991)!!!!
Just like me, my friend is a hard core car enthusiast who took unbelievable care of the car and only used it as a show car and a weekend cruiser for the first 15 years while he was improving the car year to year. During the first 15 years of ownership he was only putting about 1000 miles a year. The last 6 years of his ownership the car was parked in his heated garage. A few years ago he decided to sell, and I was not hesitant for a minute I took the car from his hands. I left the car at his garage up until last May when we started the importation process. Car is here now for a year, all paperwork is done and has a clean Colorado title. I drove the car from NJ to Colorado with no problem and I would do it again with no hesitation.
Before the cross country trip from NJ to CO we prepared the car with engine flush, new synthetic oil, new front brake rotors, new pads, trans flush, new spark plugs, new plug wires, coolant flush, new thermostat, new antifreeze, gas tank flush etc…. and car was running as a champ all the way to Loveland CO. However the rear coil spings has to be changed as they started to sag a bit, also the aftermarket radio drains the battery after 10-12days. (has original radio). The car is EPA exempt in the whole USA, however only Northern Colorado (not the whole state but the northern region) wants the car clear CO2 emission regulation. First time I took the car for testing it failed the co2 test. Since then I had all the injector heads replaced and since that I had no time to take it back to the inspection station. If anything the k-jet system needs some attention if car stays in northern CO, otherwise car is good to go. All 6 cylinder has same compression of 165psi and she runs PERFECTLY fine with no problems. If interested please call me with any questions. Adrian 808 628 0523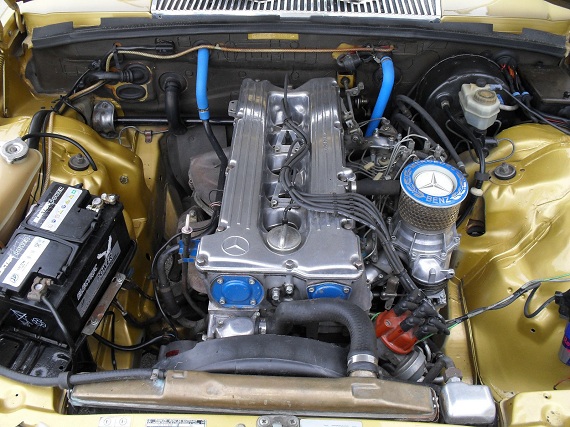 The claim on original paint is pretty impressive, though the detail on the photos isn't great and the color means that scratches are easily hidden from afar. The chrome eyebrows on the headlights are a bit much for my liking and the engine bay is a tad over-detailed – or perhaps over-accessoried for my liking. And then there are the custom seats that just need to go. But then there's the rest of the car, and there is just so much to like here. Yes, the wheels are a bit over the top – but I like them, even if they're not the correct offset and width to look proper. Is the paint the color I'd choose? No, but it works – a golden reminder of the 1970s color pallet. The manual and Euro-spec pieces are perfect for the shape, as is the short wheel base that ties it all together. I'm not bothered that there's no sunroof or A/C; it just makes the car that much more unique to me. I'd probably try to source some brownscale Recaros and match the fabric in the rear, remove those eyebrowns and perhaps tone down the accessorizing a bit; but the rest is pure enjoyment. What a lovely big old car!
-Carter