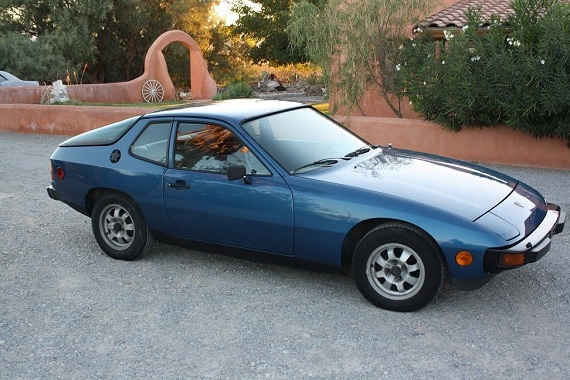 Just the other day, I caught an episode of the British show Wheeler Dealers involving a Porsche 924. The basic premise of the show, if you haven't seen it, is to find a classic car, do a light mechanical and cosmetic freshening, and sell the car. While "flipping" usually isn't appreciated by enthusiasts, this show actually documents how a backyard mechanic can not only find these cars, but correct some of the obvious flaws easily to make a nice running driver. There aren't many that really appreciate the original base Porsche 924, but in this episode the hosts restored an original 924 and talked about what a fun, affordable project they could be. It's really amazing; for a car that was originally destined to be a Volkswagen coupe, it ironically probably would have been better valued had it ended up under the banner of its original more pedestrian marque. Find a 1970s Scirocco or Rabbit in clean, mostly original and serviceable condition with low miles and you'd have a bidding war. But we regularly find good condition Porsche 924s; for the most part, no one wants them: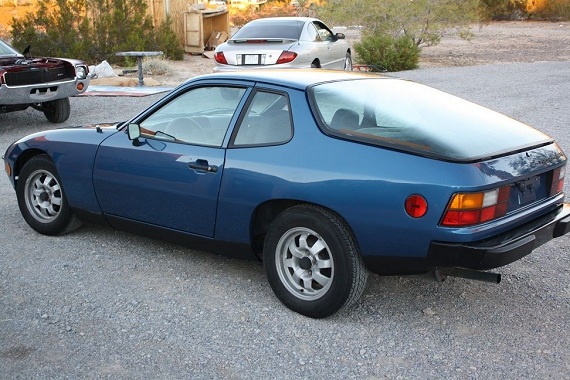 Year: 1977
Model: 924
Engine: 2.0 liter inline-4
Transmission: 4-speed manual
Mileage: 39,028 mi
Price: $6,500 Buy It Now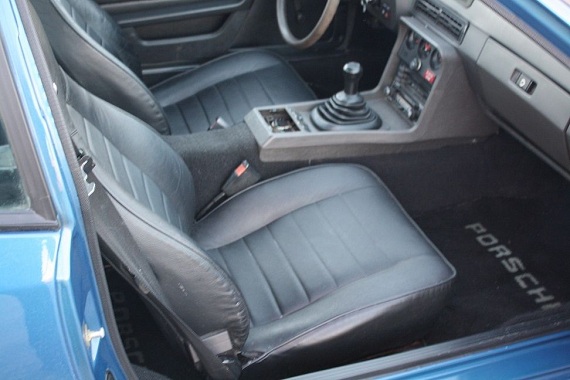 1977 PORSCHE 924 – A VERY UNIQUE FIND – ONE OWNER.

This is a 1977 Porsche 924, one owner car. A 4 CYLINDER/4 SPEED, the car was bought brand new in Anchorage, Alaska. Never saw a snow flake. Driven occasionally in the summer and always garage stored. It has a front-engine and rear-wheel drive with a rear-mounted trans-axle connected to the engine by a rigid torque tube in lieu of a conventional drive shaft. Weight distribution is 48/52. 95 hp.

The original owner, for medical reasons, could not drive it anymore. It was then shipped to his brother in Nevada. The car spent 16-18 years in a storage facility. It was fired up and driven once a year.

I bought the car and brought it home. After I started the detailing on the car, I realized what a gem it is and what great condition it is in.

I put a new battery in it, fresh gas and dialed the engine in. Then, took it for a drive. This car runs and drives like the day it was made. The odometer just turned on to 39,000 original miles while I was driving it.

The car itself is in excellent condition for a 37 year old car. The body is completely rust free and everything works perfectly.

The interior is almost mint with the exception of a few dash cracks and is missing a tiny console top piece.

The carpet and floor mats are perfect and so are the seats, headliner and door panels.

All of the rubber body seals are perfect.

This car has absolutely no creaks or rattles of any kind…anywhere!

This car is perfect for anybody who wants a rare car that needs almost no money put into it.

I am not a Porsche guy, so I just want a good home for this one owner Porsche.

I did my research on what they sell for and also Blue Book value, which states $5,800 to $12,000. I cannot find any in this condition with these low miles, or any one owner Porsche 924's, so I am offering this car at $6,500. I am open to any fair and reasonable offer that comes close to that. Shoot me an offer, you never know.

To be sold in "As Is" condition. No returns.

Buyer responsible for shipping and handling.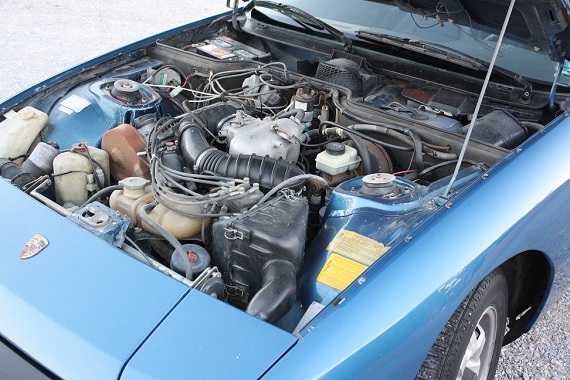 What this seller has done appears akin to what the "Wheelers" do; he found a low mileage, one owner car with some light needs and scooped it up. The lower rockers and front and rear bumpers were repainted satin black, probably to cover damage or chips. The color is not identified, but looks like Bahama Blue Metallic to me. It's pleasing on the shape of the 924 and appears overall to be in good shape, though in the rear plate area it looks almost like there is some orange peel – which would have me questioning if there was also some respraying of other areas. However, the badge placement looks right, so it could just be the photographs. Aside from some typical cracks in the dash, the interior also looks great – it's rare to see those seats and floor mats in that condition. In terms of value, the 924 is really stuck in no-man's land. Most Volkswagen enthusiasts would probably consider a Scirocco 1 in this condition at $6,500 a reasonably good deal – and a properly presented original Rabbit wouldn't be a stretch, either. But the 924 isn't a Volkswagen, so expectations are higher – and at $6,500, not only could you get into a later 924S or 944 with much better performance, you could borderline get into a budget 944 Turbo. As much of a landmark design as the 924 is, unfortunately the market for clean, original examples is so small (and they come up so relatively frequently) that unfortunately I don't think this one will move for anything over $5,000 – and even that will take some time and finding the right buyer.
-Carter