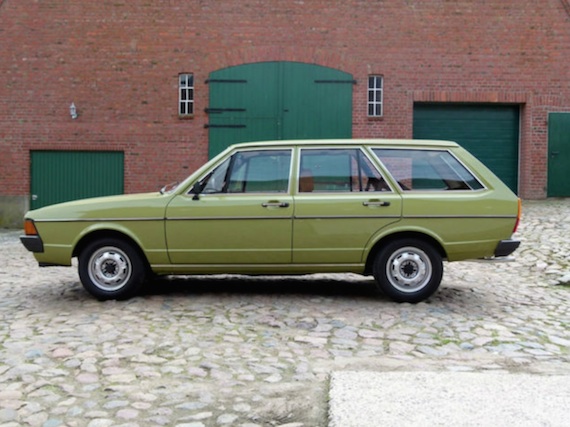 As we round off another Wagon Week here at GCFSB, we'll take a look at something a little bit different. The original Volkswagen Passat, otherwise known as the Dasher in the US market, would replace the Type 3 in the lineup, ushering in a new era of larger, front-engined, water-cooled vehicles. Successive generations of the Passat would see the car grow further in size, with four-wheel drive as an option on some models. The fifth generation would go on to be quite a success and help drive Volkswagen's comeback in the US. This early Passat L Variant for sale in Hamburg, Germany isn't fast, luxurious or flashy, but in Manila Green, is rather eye catching. Rarely do you see them this nicely preserved.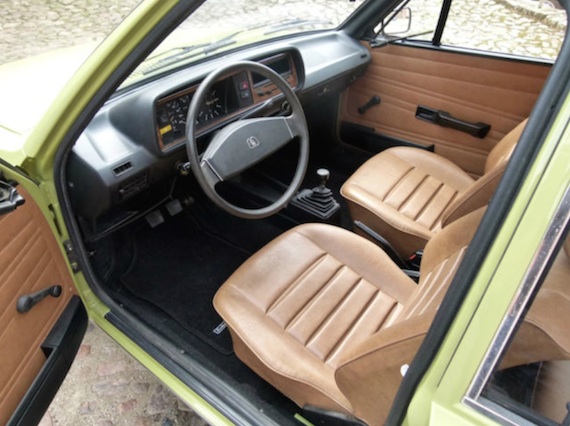 Year: 1980
Model: Passat L Variant
Engine: 1.3 liter inline-4
Transmission: 4-speed manual
Mileage: 74,041 km (~ 46,006 mi)
Price: €7,800 (~ $9,889 USD)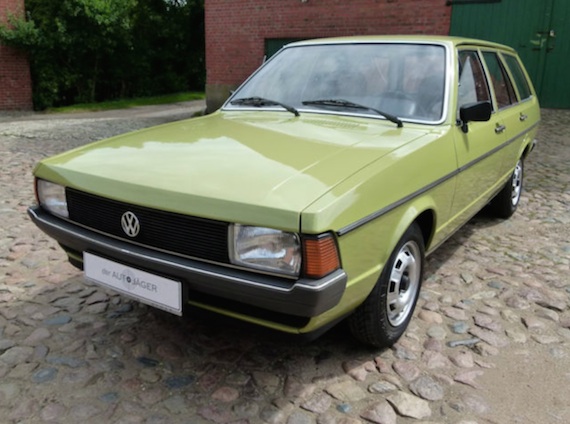 For sale is a rare Passat Kombi, one owner with just 74,041 km total mileage. The combination is in excellent condition and draws everyone's attention because these have disappeared from the roads for many years. It drives like a new car and has recently undergone a makeover. Therefore, no work is necessary and the Passat is immediately ready for use. The car has the H flag and MOT until May 2016. For further information or to arrange a viewing appointment you like to call me. The vehicle can be viewed by appointment at Hamburg. More information and photos can be found on www.derautojaeger.de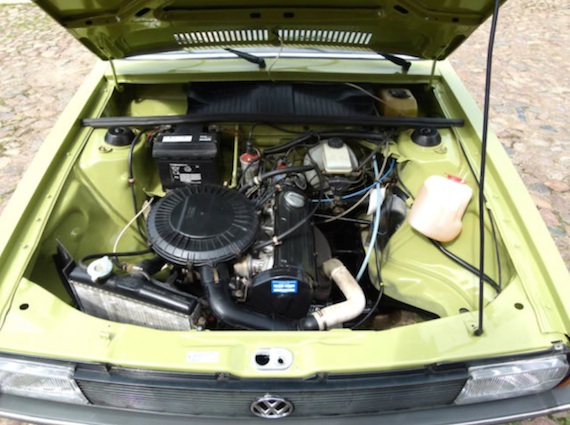 Even in light of its condition, almost $10,000 is a bit dear considering you could get an equally nice, later Passat Syncro Variant, known to those of us in the US as the Quantum Syncro Wagon. There's no denying this car is in fantastic shape and is a nice piece of period kit. There's been a notable uptick in folks looking for unmolested, classic VWs. No doubt this will have the VW faithful salivating on both sides of the pond. If you went to distance to bring this to the US, you'd certainly have a conversation starter on your hands at the next VW meet near you.
Thanks again for following us during Wagon Week and stay tuned for more theme weeks in the near future!
-Paul