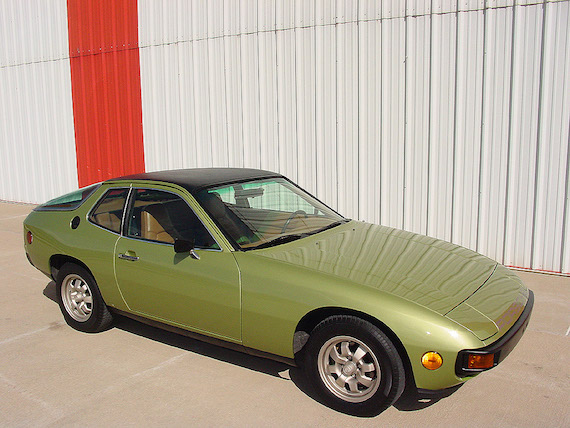 It ain't easy being green. Well, when it came to being the Porsche 924, it wasn't easy just being. Porsche traditionalists weren't keen on this front engined coupe with a power plant shared with an Audi. But, over time these early water-cooled Porsches have built a respectable fan base with prices staying at a reasonable level. This early 924 is genesis when it comes to the 924/944/968 series. Certainly a car that will grab the attention of P-car enthusiasts who appreciate these models in their purist form.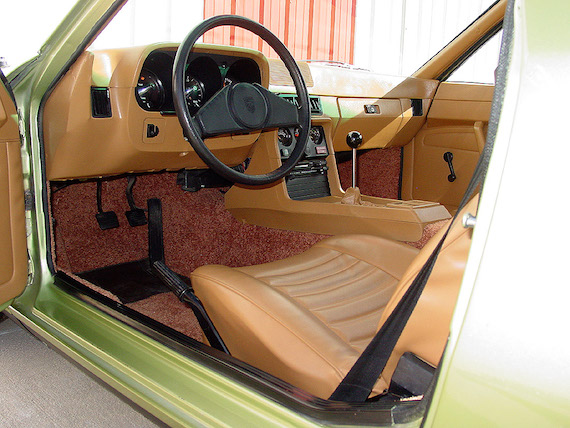 Year: 1977
Model: 924
Engine: 2.0 liter inline-4
Transmission: 5-speed manual
Mileage: 43,460 mi
Price: Reserve auction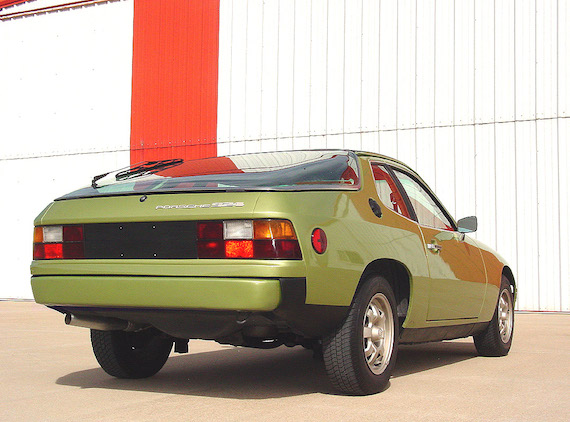 Up for auction is a beautiful production year 1977 Porsche 924 in rare factory option Reseda green metallic. The exterior color and interior combine to make it an absolute head turner. The vehicle starts, idles, and runs out nicely with grind-free gear shifts and responsive braking. Burns or uses no oil with no mixing of fluids. Neither issues of corrosive rust nor rot are evident on the body or frame with factory undercoating complete and intact. The windshield and all glass is clear with zero cracks and the all-season tire set shows 75+ % tread life remaining. I have always been partial to the 70's cars with vinyl roofs. I believed the aesthetic 924 shape and paint color along with the reconditioned camel color interior would work well, and provide a possible one-off look. So I had one installed. The other subtle work completed would be quickly identified by those who know this model. The removed factory option headlight washers and rubber bumper guards are included. The factory muffler was replaced with a Magnaflow glasspack for a sportier exhaust note under load and and considerably cleaner look over stock. Dash gauges, warning lights and dials are functioning, with the exception of the voltmeter which recently gave it's last reading; although the battery is strong and has never been an issue or given cause for concern. The head/tail/brake/turn and reverse lights function properly. A few wiring gremlins usually associated with these era cars are present, and as I am not adept at wiring, I never attempted to diagnose (intermittent rear wiper, two side markers, interior light, interior fan speed). I will ask for assistance during the duration of the auction to repair these few items, and will add to the listing if successful. After a drive, a small spot of oil is found on the floor weeping from the front of the oil pan gasket. A preventative/piece of mind maintenance tune-up was completed recently including the following Bosch items: Starter, cap/rotor, ignition wires, plugs, ignition coil, fuel filter, Mann air & oil filter, oil/coolant service, main oil seal, belt set and ignition switch.

Overall, simply a beautiful and honest example of a 70's era sports car with charm and period good looks which will bring the new owner years of proud ownership. You will find very few 924's currently enjoying the road, and even fewer still in this condition and factory option color. This vehicle deserves to be driven more often then I get it out of the garage, and responds favorably the more often it does. While not perfect, it is dependable enough to be used as a daily driver if called upon, and certainly a vehicle which belies it's 37 years of existence. It's a durable and simple Porsche — fun to drive and commands attention, and while it can hold freeway speed + with ease, the 924 was never designed and engineered to compensate for what was lacking below your buckle. It is currently titled, licensed and insured with current emissions certificate in my name.

Please review the photos below as I feel they are the true representation of the overall condition of the vehicle. Ask any and all questions prior to placing a bid and I will answer them as quickly and honestly as possible. Inspections are certainly welcome also prior to auction ending — not after please, as this auction is to purchase and not to simply hold. Any repeated or pertinent questions I will display below for all to review. Reserve price is set low with the assistance of industry leading Hagerty Classic Car evaluation guide. If you require this vehicle to be shipped, I have had great luck shipping/receiving vehicles through www.uship.com. Check them out as they consistently beat the competition by easily 25% or more. I certainly do not intend to exclude anyone from bidding, but "zero bidders" are discouraged from placing a bid (learned unfortunately through years of non-payments) by having a valid Paypal account necessary. A $500 deposit is due within 48 hours of auction completion, with the balance due within 7 days. Thank you for looking, and good luck if you choose to place a bid.

*Photographs taken 3 days prior to listing. Interior carpet is a light beige blend unlike photos which appears darker.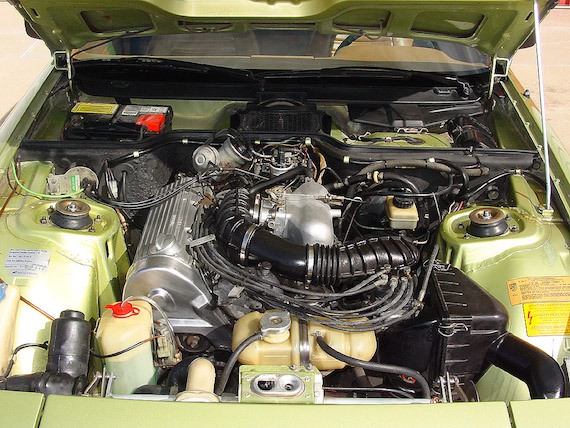 If I was going to go the front-engine, water-cooled route, I would be eyeing a 944 or 968. It's the obvious choice for most P-car fans. But, the early 924 has its own charm about it and you certainly see very few on the roads these days. We've seen a few good 944s fetching in the $5,000 to $7,000 range as of late, so I think it would be hard for this 924 to reach beyond that level unless you locate that buyer who really wanted the earliest example of the genre they could find.
-Paul