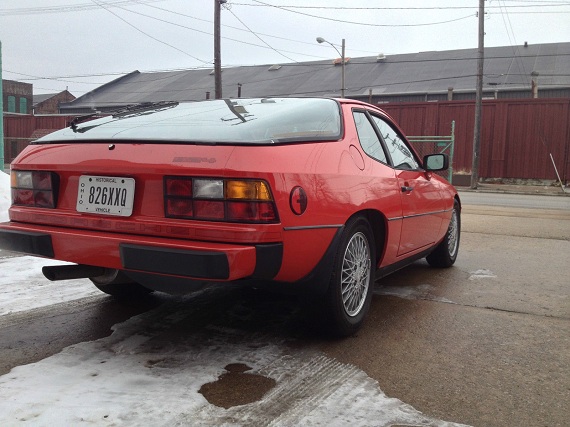 The enthusiast world is a pretty interesting and fickle place. Take a small displacement, lightweight and attractive coupe from the late 1970s/early 1980s, put a Volkswagen Scirocco badge on it and people fork over $8-10,000 for a very clean example. Take the same formula, put a Porsche badge on it and call it a 924, and very few want in and feel that over $5,000 – even for a very clean example – is sometimes too much. Such is the case with most of the early – and for that matter, late – Porsche 924s we've looked at recently. Unlike it's bigger brother 944, we seem to see a large amount of clean, low mile all original 924s. Paul recently looked at a neat 1977 Porsche 924 that really embodied how clean and good looking the original design was. Today's example is a little later in the production run, and in more classic to see Guards Red – but in equally impressive condition: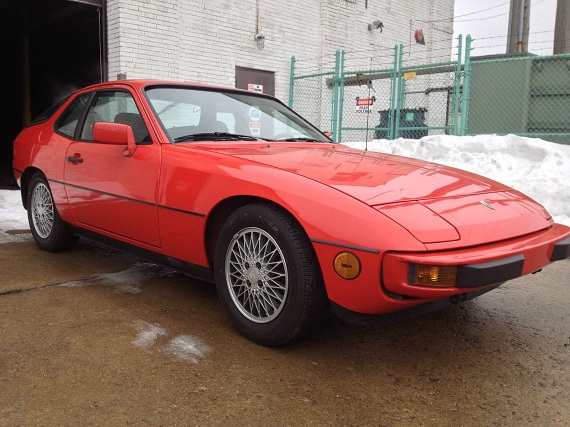 Year: 1982
Model: 924
Engine: 2.0 liter inline-4
Transmission: 5-speed manual
Mileage: 33,800 mi
Price: No Reserve Auction
1982 Porsche 924 2dr Coupe
Very immaculate survivor with beautiful original paint, perfect dash (known for cracking), no curb rash on wheels, glass is perfect. There has never been any rust on this car or bodywork. Drives like brand new and is a pleasure to drive. Need nothing. Car has 33,8xx miles and looks like it has 3000. A true survivor in every sense of the word.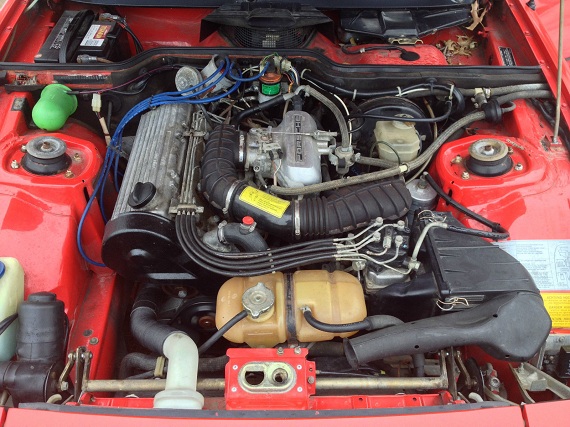 I really like the turbo-spec ATS made mesh wheels, just because they look a little different than most of the wheels we see on 924s. The condition on this car is impressive, right down to the dash which appears uncracked and uncovered. If you've followed 924s on this site, you know the rarity of that. Other than appearing to need some refreshing of the 30+ year old plastics under the hood, this car is as good of a 924 as we've seen, and has lower miles that would allow you to enjoy driving it for years to come to shows and weekend events. Unlike some of the later cars, you don't get the dose of sporting potential of the larger 2.5 Porsche motor, but if you like the look, this is a fun to drive, classic and economical Porsche that's a sure stand out. Bidding is pretty strong with a few days to go, but remains just over $4,000 at time of this writing. I'd expect it'll end up between $5,000-$6,000 at the end and consider it well bought for that price; if it was a GTi or Scirocco, we'd expect two to three times that level. These cars are really a much better value for your money, overall!
-Carter