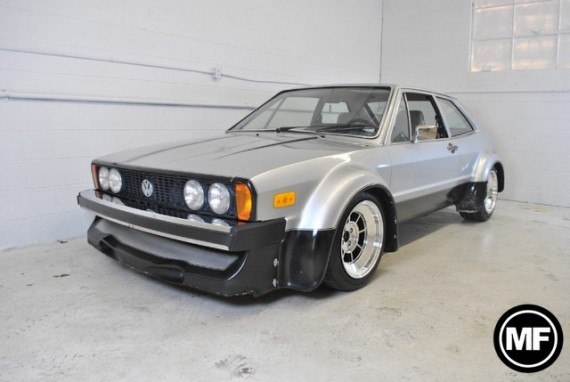 Who's ready to get crazy!? We've had some cool race cars on here recently, from the RS America to the Jetta daily racer, but this car puts racecar in your face louder than the America's double rear wing with its huge – HUGE – fender flares. Purportedly made by a guy who built two of these to race in the <2.0L Trans Am series, it's a shame there isn't any documentation of its history. I don't know if it was raced hard and put away wet or has occasionally come out for 19k miles of race duty, but most 5-digit mileage cars we feature here are in much better condition. A reasonable starting price reflects the sellers realize this, resulting in a potentially amazing Scirocco project.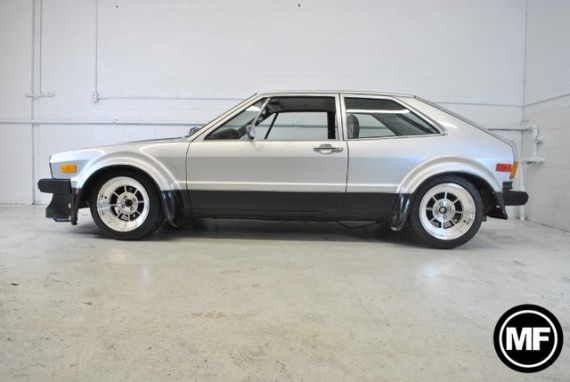 Year: 1977
Model: Scirocco
Engine: 1.7L inline-4
Transmission: 4-speed manual
Mileage: 19,600 miles
Price: Reserve-on at $2,000 opening bid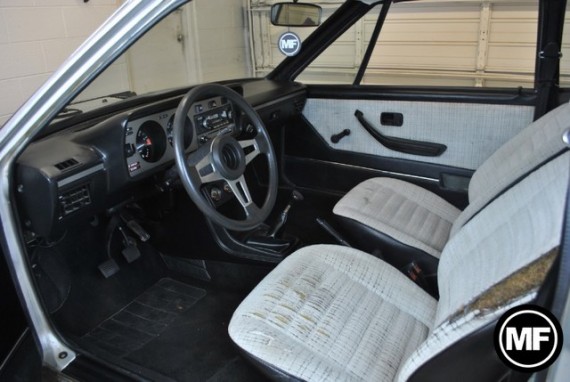 1977 Volkswagen Scirocco

Another truly unique vehicle being offered up for sale from MF Auto! This 1977 Volkswagen Scirocco is truly a beautiful example. This is a custom widebody vehilce from 1977. We assume this car was purchased by gentleman in Chicago who was known to have built two custom widebody Sciroccos. This car, we believe, was built to run in a Trans Am under 2.0L race series. With only 19K original miles, this Scirocco is very low mileage.

This car is overall in great condition. We do have the spoiler for the car and it will be included in the sale if you would like to put it back on the vehicle. The exterior is straight and rust free. Floor pans are solid as well. There are a few paint flaws, such as an area under the fuel door, and some fenders, but overall in good condition.

The interior is also in great condition. The drivers seat is showing its age, as the fabric is coming unraveled. The other seats are in excellent condition. The carpets are free from any rips, tears, or staining. The dash is in fair condition with a few minor cracks.

Mechanically the vehicle is in good running order. It could use a little tune up to be 100% but does fire right up and drive very well. We have driven this car many places with no issues. Recently made the trip from Helen Georgia and back. The suspension was replaced with fully adjustable coilovers recently. We have also replaced the wheels and tires. It has 15X9 +0 Rota Shakotan wheels with BF Goodrich 225/45/15 tires on all 4 corners. This setup has less than 1,000 miles on it.

Overall this car is in great condition and is a true piece of Volkswagen heritage. A definite conversation starter.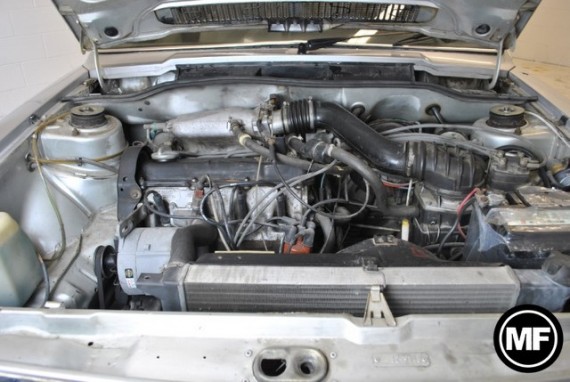 If the reserve isn't too far above the $2,000 starting bid, this is priced like what it is: a cool Scirocco that needs some work. But get your hands on a G60 mill or something like it, and you have an excellent mini-Trans Am racer that will draw crowds at VW shows. Thanks to our reader Nik for bringing this car to our attention!
-NR