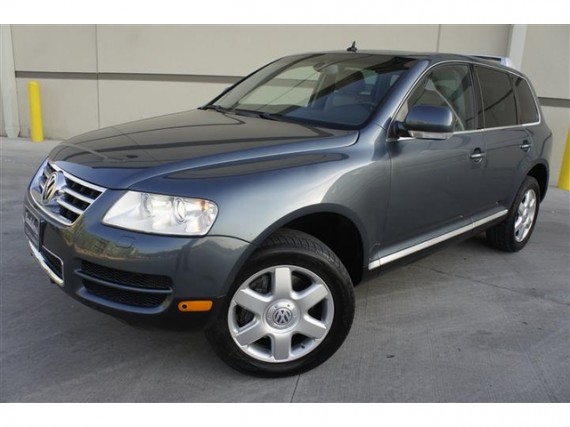 The beast. The V10 TDI version of the Touareg has a checkered past in the US, fluctuating between legal and illegal according to emissions controls throughout its short life. The TDIs on the road now are efficient 6-cylinders, but the original diesel Touareg was made to luxuriously carry occupants on their way to removing large stumps, folding asphalt and embarrassing Silverado 2500HD owners. 553 lb-ft of torque is the headline figure here, and while it was named "Meanest Vehicle for the Environment" in 2007, I think they should drop the "for the Environment" and just name it Meanest Vehicle. At 17mpg city and 24 highway, it doesn't seem that bad to me. While there are much more attractive interior colors than this one's grey, they are amazingly supple. Combined with a simple exterior and the modern ubiquity of Touaregs, this is an absolute sleeper of beastness.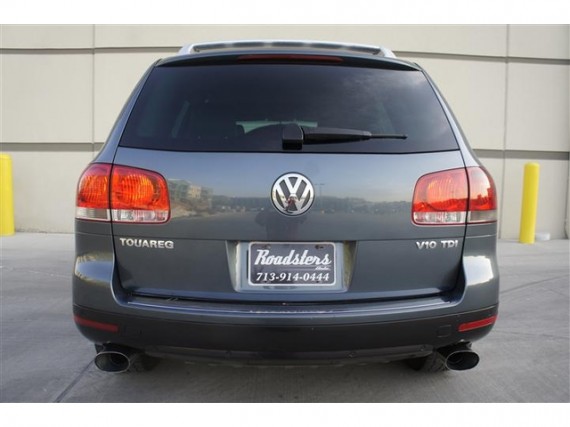 Year: 2004
Model: Touareg V10 TDI
Engine: 5.0 liter twin-turbo V10 diesel
Transmission: 6-speed automatic
Mileage: 140,000
Price: $16,795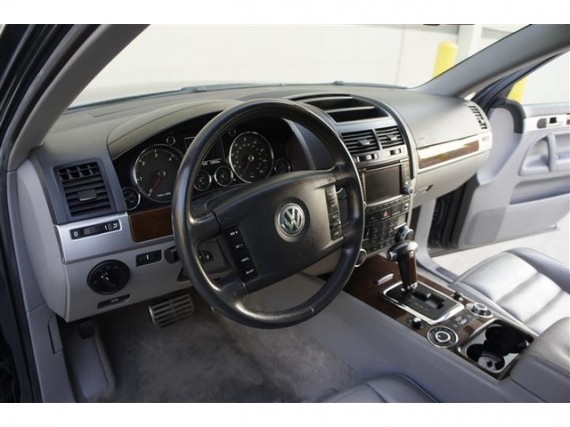 *A rare 2004 Volkswagen Touareg V10 TDI AWD Turbodiesel*

*Carfax and Autocheck certified*

*Factory six disc CD changer*

*Heated seats*

*Xenon lights*

*Factory alloy wheels*

*Park distance control*

*Wood trim*

*Rear window shades*

*Power moonroof*

Priced to sell!

Roasters Auto is proud to present for sale this much sought and very hard to find 2004 Volkswagen Touareg V10 TDI AWD! This gorgeous SUV is featuring gray color exterior on gray leather interior! With 139K original highway miles it looks very clean inside and out. It comes fully loaded with options such as power windows and locks, power mirrors, power memory seats, heated seats, front and rear park distance control, Homelink, dual front curtain and side airbags, power moonroof, factory six disc CD changer, Parktronic, keyless entry, factory alloy wheels, Xenon lights, rare window shades and many more (see the pictures for more details)! All the options function accordingly! The powerful 10 cylinder 5.0L turbodiesel engine runs like new and the AWD automatic transmission shifts smoothly into gears and provide a lot of power! The beautiful gray color exterior shines bright like new and the gray leather interior has been kept clean! The overall condition of this Touareg is very good.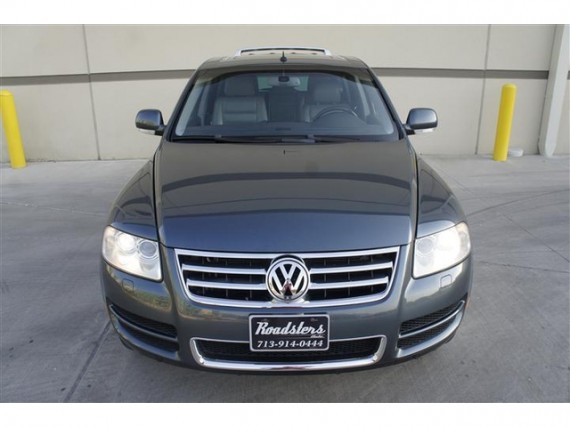 The one question here is mileage; we have yet to see if these V10 TDIs hold up the general VW TDI standard of going FOREVER. Regardless, at just over 10% of its original cost, this is a ton of car for the money. Make that several tons of car for the money. The long-term maintenance is cause for pause, but holy hell would I like to rumble this thing around for a while.
-NR