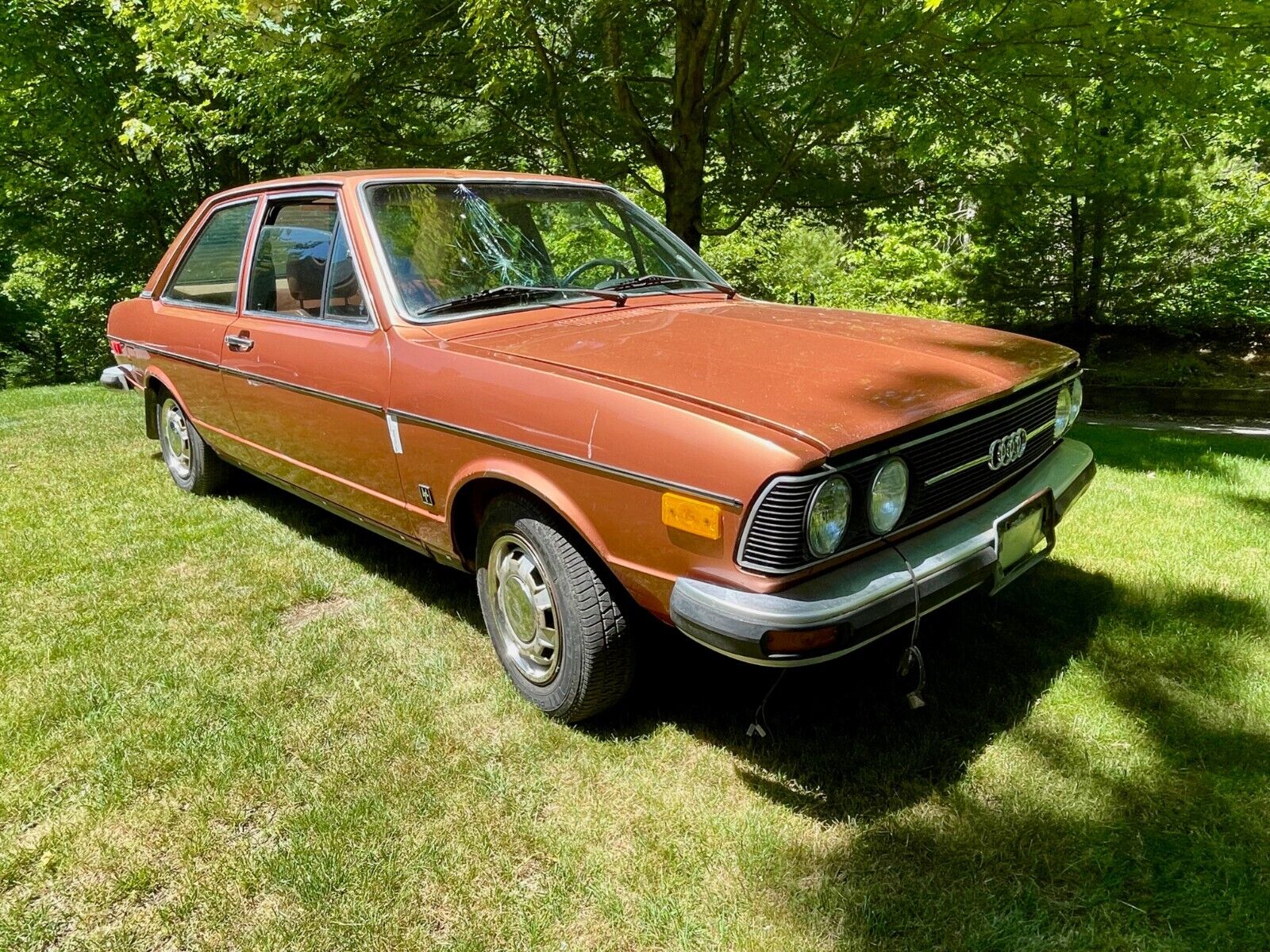 For such an important vehicle, there's very little fanfare that surrounds the Audi B1. Badged the 80 in Europe and the Fox in the United States, Audi's small front-drive sedan was a complete transformation for the brand which was emerging from the reshuffling of DKW and Auto Union. Mercedes-Benz had a hand in bringing 4-stroke engine technology to Auto Union in the 1950s and early 1960s, and but freed of their reigns, the Audi engineers produced an all-new motor for the clean-sheet B1. It was the EA827, and it (and the B1) would go on to be the basis for basically every Audi/Volkswagen product since 1972. The 80 was the first to launch, but quickly the 80's platform would be used to produce the first Volkswagen Dasher (née Passat) and, engine turned transversely, then the Golf and Audi 50. The Golf's platform created the Scirocco and Jetta, while 50 was then the basis for the Polo, and the all-new Volkswagen lineup was complete. So while most internet comments will sometimes dismiss modern Audis as little more than re-badged VWs, you can now remind them that historically it was the opposite. The 80s traditional longitudinal engine layout ended up being convenient a few years later to help spawn the mighty Quattro, too.
Motor Trend (and noted automotive historian Karl Ludvigsen) called the 80 the "best new affordable small sedan in the world" in May 1973. Horsepower was modest from the 1.5-liter version of the EA827 at only 75, but then the weight was quite modest, too – curb weight of the sunroof-equipped model was still under 1,900 lbs and fully laden the 80 weighed less than an empty B2 4000CS quattro. Capable of over 30 mpg, the Fox sold surprisingly well in the gas-crunch era as a result – Audi sold 142,511 of them here. While that number sounds modest by today's standards, consider for a moment that Audi sold only 123,764 of the Fox's successor, the 4000, in total.
Yet today, finding an Audi Fox seems like something of a minor miracle – and this one looks serviceable, with a turbodiesel swap thrown in for good measure. Hey, gas is expensive these days!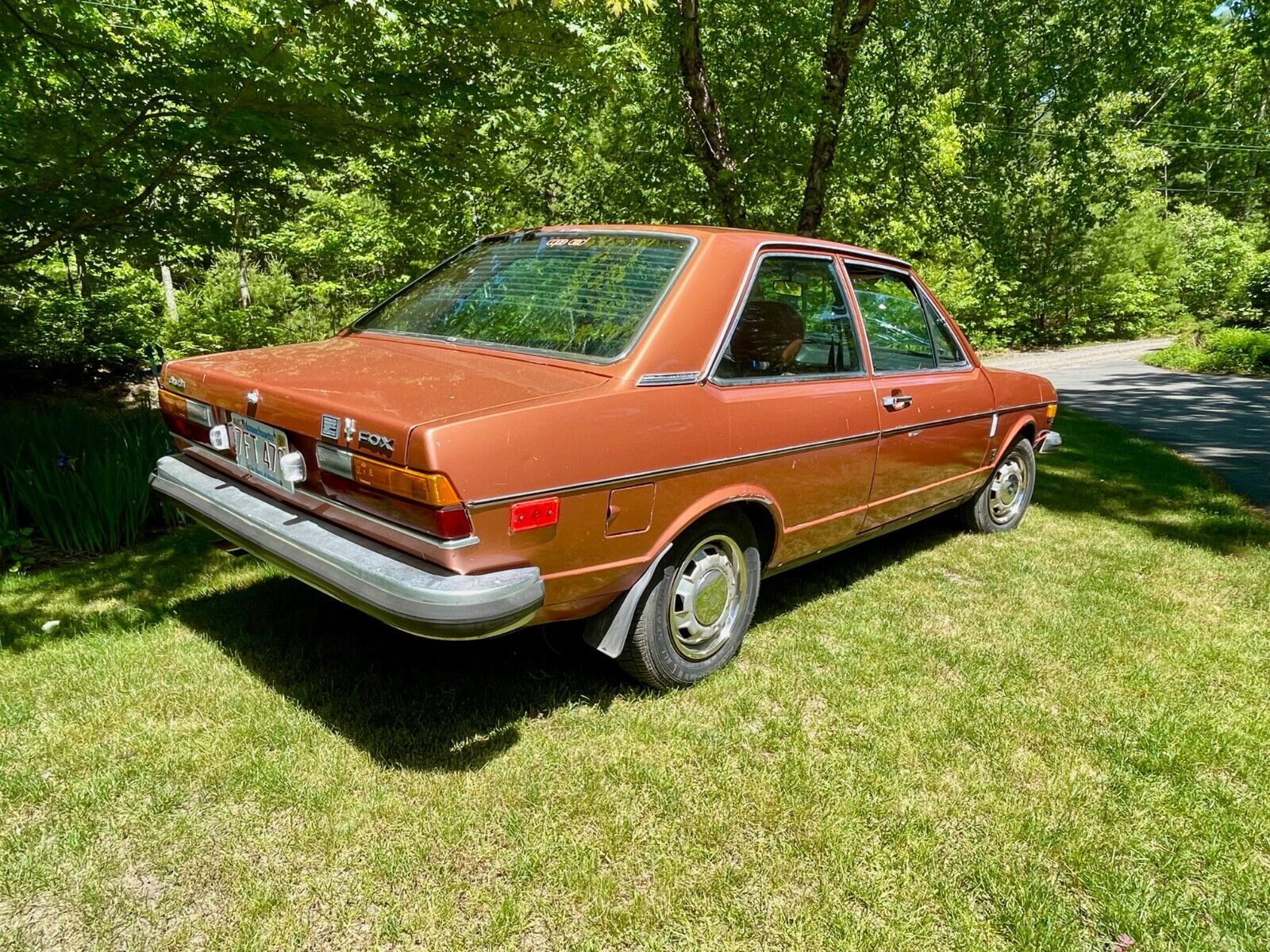 Year: 1979
Model: Fox
VIN: 8492002428
Engine: 1.6 liter turbodiesel inline-4
Transmission: 4-speed manual
Mileage: 127,000 mi
Location: Plymouth, Massachusetts
Price: No Reserve Auction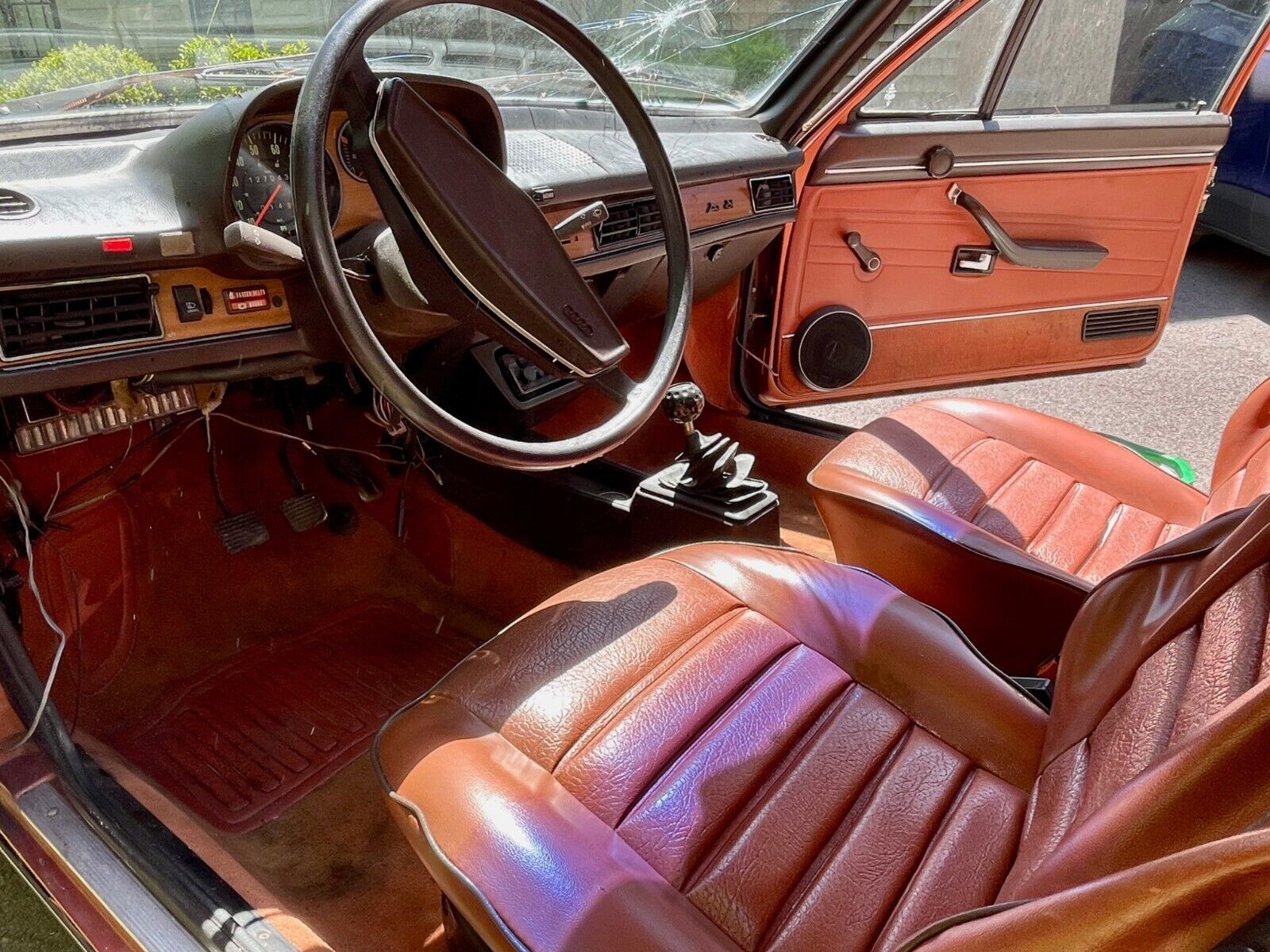 Here is a rare car! This is a '79 Audi Fox (unrelated to the later VW Fox). It was called the Audi 80 in Europe.

The previous owner was a foreign car mechanic and he converted it to a turbo diesel out of a VW Quantum which was built on the same chassis. He fabricated an amazing stainless steel exhaust. It sounds cool and feels quick.

It's a pretty solid car, but definitely a project. It runs and drives, but the brakes need some work – it will stop, but one brake is leaking fluid so pressure is low. It needs work before it would be road worthy for any longer than a spin around the block. The engine is strong and it's fun to drive. Clutch works well and it shifts without problems. The engine starts easily if you follow the starting procedure closely.

Windshield is cracked – needs replacement. A tree branch fell on it unfortunately.

I had it on a lift and took a bunch of photos. There is very little rot or rust through. I have more photos on request.

I bought it to have an unusual and fun car project, but now other projects are taking precedence.

Driving videos: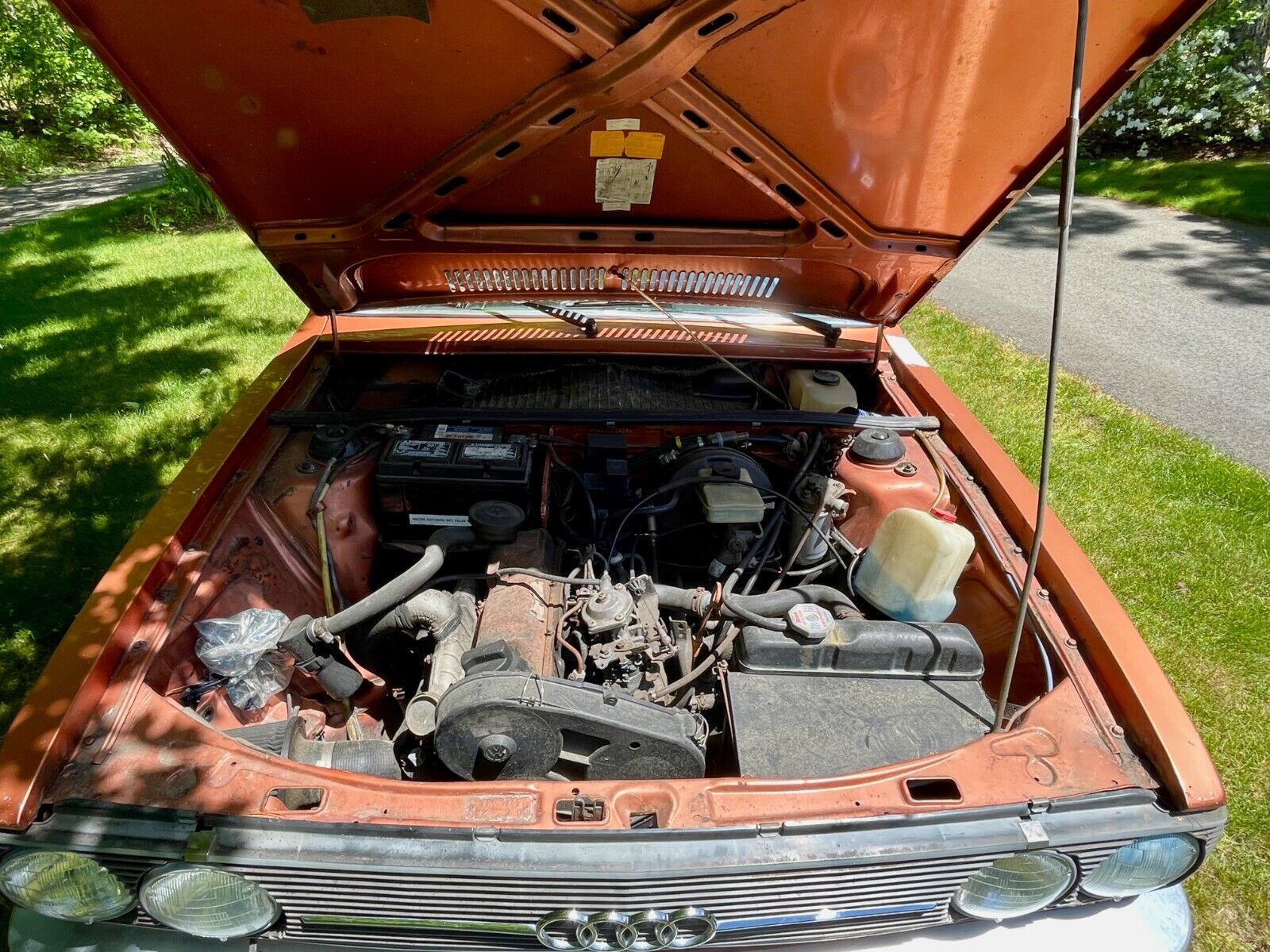 As I said before the break, finding these cars at all is difficult. This one seems to be generally well presented for what it is; far from perfect, but also a reasonable basis for a project. I believe the color is L95F Copper Metallic, and it's a neat shade that is met with predictably 70s-themed colors inside. What do you do with this one? Well, you could certainly dress it up; some nice seats, suspension and brake upgrades borrowed from later VWs, and a 16V motor thrown in there sure would be fun – these cars weigh very little and are fun to drive if properly set up. Bidding is quite low so far, but I'd expect this one will remain fairly affordable. If you want to set yourself apart, it could be a fun project!
-Carter