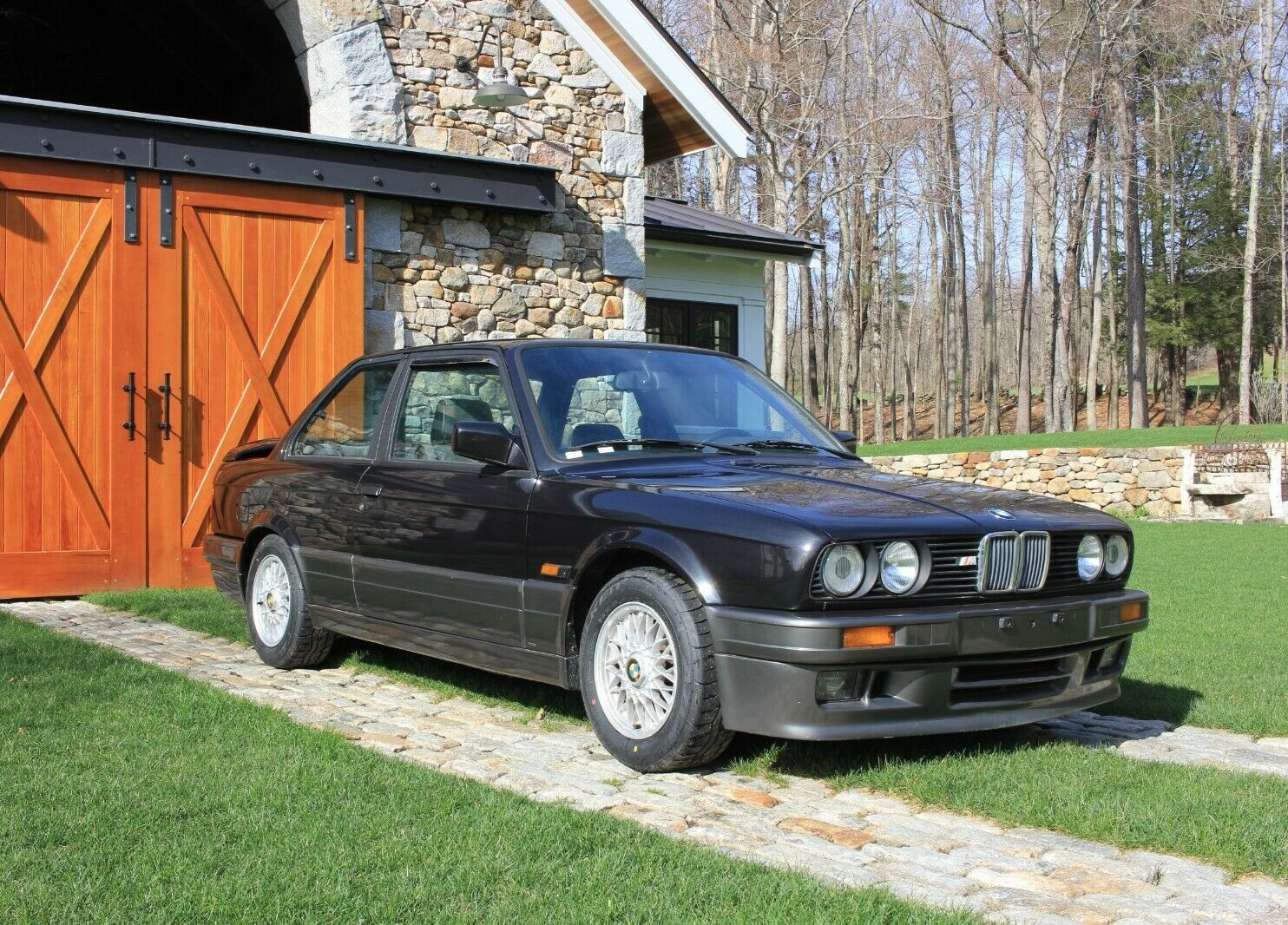 Back in August 2021, I took a look at one of the two variations of M Technic II options offered in the US – the Appearance Package:
A third kit – the M Technic Sport Package – was also available abroad on coupes, and so that's what we're looking at today – an '89 coupe imported from Japan. It's equipped with the exterior body kit, with front and rear bumper covers, sill covers, and a unique rear spoiler. You also got front sport seats, a limited-slip differential, Shadowline trim, and M sport suspension. This one is also claimed to have only 21k miles, and it's a fan-favorite "slicktop" model that was ordered without a sunroof. The price? Well, let's just say "to be expected"….even though it's an automatic.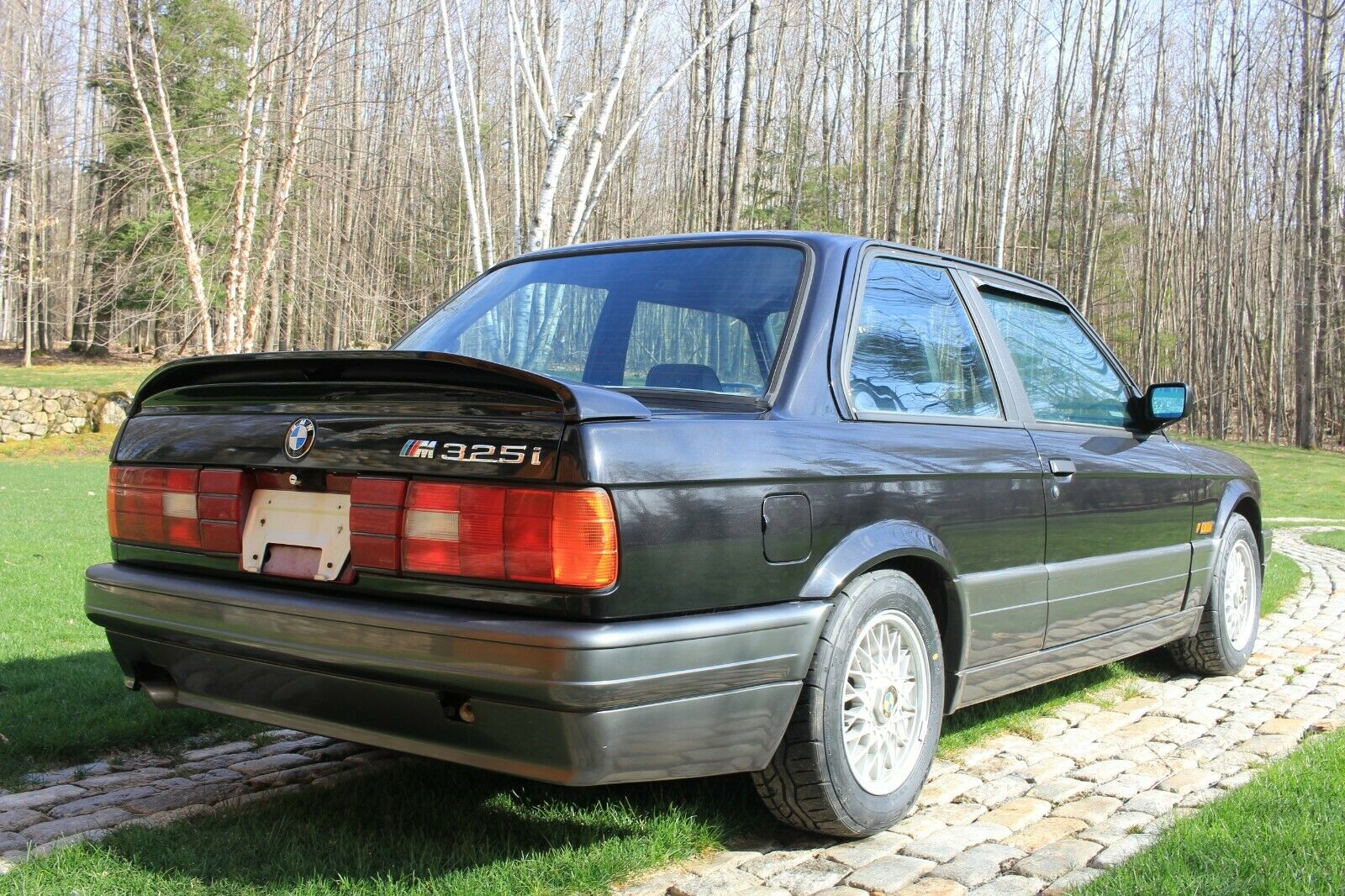 Year: 1989
Model: 325i Coupe M-Tech II
VIN: WBAAA21080AE67429
Engine: 2.5 liter inline-6
Transmission: 4-speed automatic
Mileage: 33,700 km (~21,000 mi)
Location: New Boston, New Hampshire
Price: $31,000 Buy It Now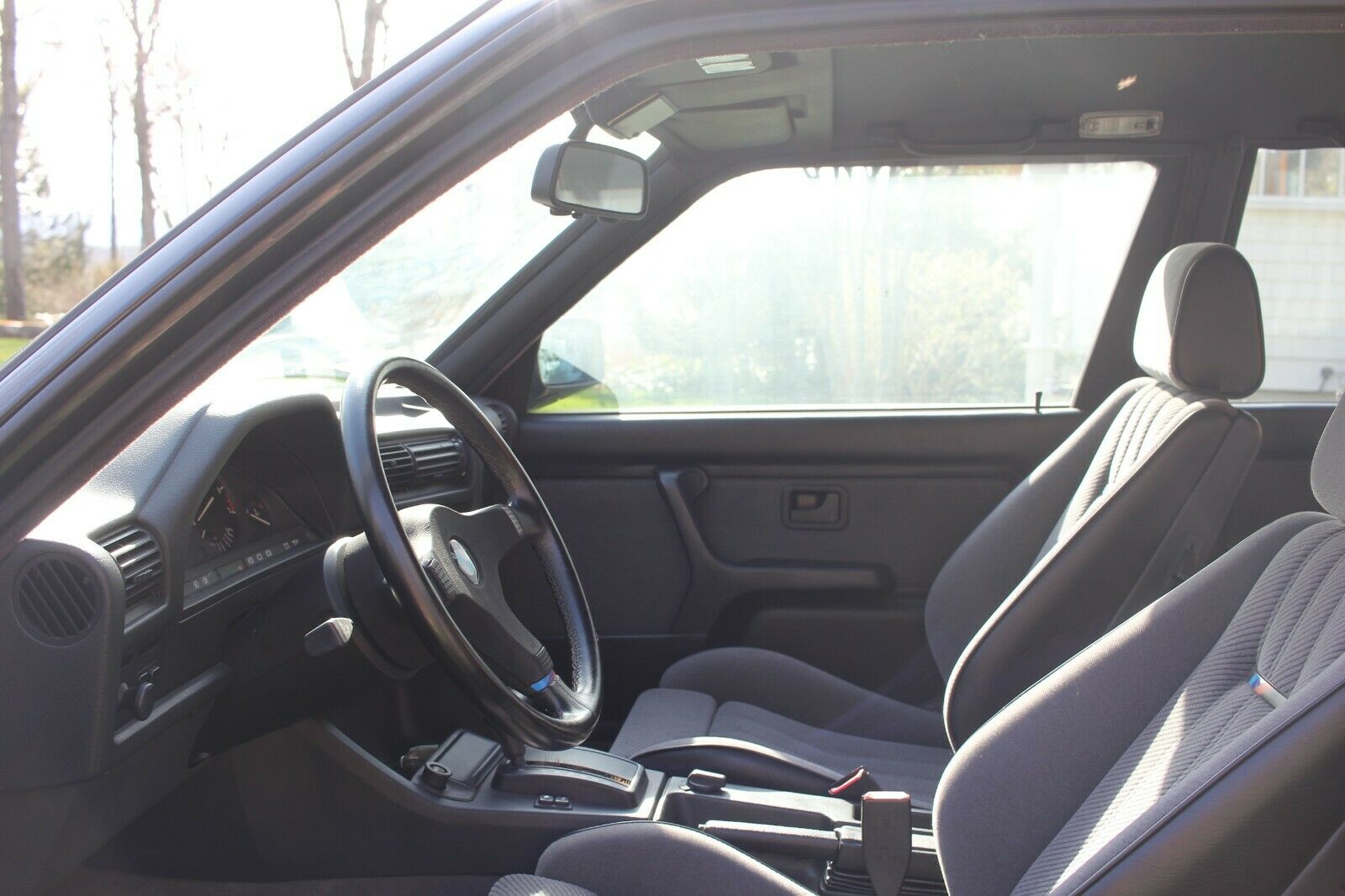 1989 325i M-Technic II w/ 21,000 miles. Slicktop and M-Technic 1 steering wheel. I purchased and imported in early 2021; this car seemingly sat for a while unused in Japan and I've been slowly restoring it back to health. Imported with proper paperwork (included in sale) and now has a US title.

Service History:

As many JDM imports go, I received a few disparate Japanese service documents but there weren't much for records. In my ownership, I completed a recent ~$2,500 service for brakes, new stock exhaust, suspension refreshing, new tires and fluid changes.

Interior:

No radio, some of the tool set is missing, gas gauge working intermittently, cracked dash, rear seat has a rip across upper head rest area from sun fade. Driver seats, interior panels and all other aspects are mint.

Exterior:

Underside has been painted. One small rust spot on inner passenger door, inner driver door corner and a few of the jack points show surface rust, otherwise underside is clean. Oxidization on intake manifold and valve cover. Will fix front bumper, realizing I didn't align correctly after I removed. Missing tow hook cover. Body is in great condition aside from a sun fade spot on front and rear bumper.

Reason for Sale:

I have 6 other cars and prioritizing other builds/garage space. Only accepting trades (plus cash on my end) for R35 GT-R, Audi R8, Porsche 911 964/993, MKIV Supra, E36 M3.

Price & Shipping:

I'll ship nationally if price is met, otherwise I'll assist buyer. My 320i M-Technic 2 w/ 55k miles sold for $24k last year while the most recent 325i M-Technic 2 w/ 10k miles sold for $50k+. I'm open to reasonable offers and will match the price of any similar example. If you'd like to do a G260 swap it should run your approximately $2k with parts and labor. I'm ready to discuss on phone/facetime with serious buyers, let's not waste our time in messages.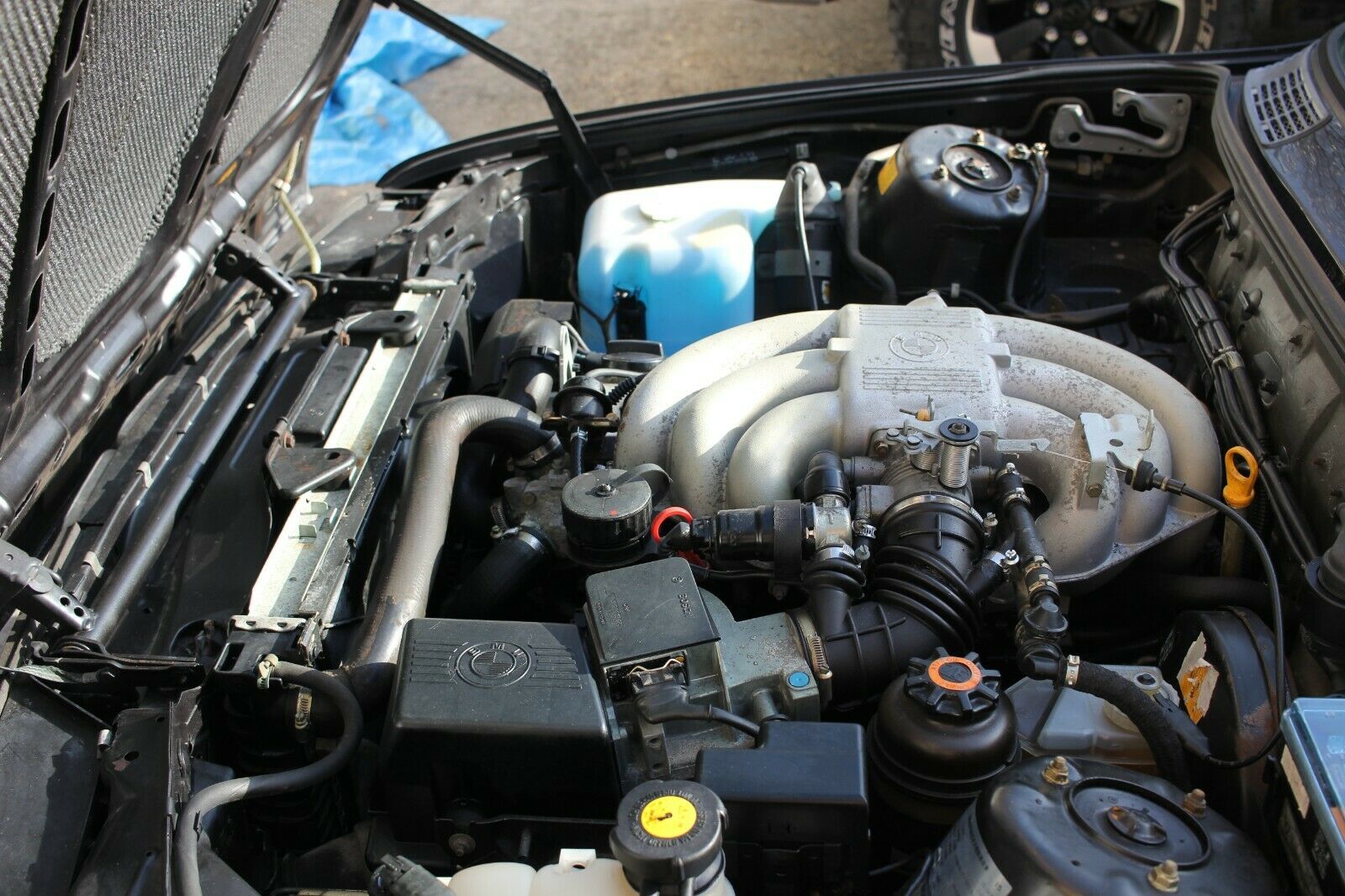 An interesting car, for sure. In the super-hot E30 market, $31k for a true 21,000-mile M Tech coupe almost seems like a bargain. It's not unusual for them to trade far over this price, even with more than double the mileage. The rub likely comes in the transmission, which you'll either need to live with or swap out – at which point you would have a more desirable, but not original, car. I think if you spent a bit of time dressing it up and swapped the transmission, you'd still have a pretty special E30 that is rarely seen. Crazy at it may sound, this one is probably close to market value.
-Carter