Here is another one for the "didn't know these existed" file. What we are looking at is a supposed 2004 Mercedes-Benz C55 AMG "Tracksport." What exactly is that? Reportedly the long-time Mercedes special projects wing HWA produced four of these cars based off the C55. This wasn't just a random project, but rather the same specs as the DTM safety cars. A newer Black Series-style bumper was added along with a full roll cage, some fixed-back front bucket seats, and even harnesses for the rear passengers. To make sure this is a real track car, it is riding on some very slick Pirelli P Zero Corsa tires that you'd be crazy to take out on the public streets. Speaking of crazy, wait until you see the price.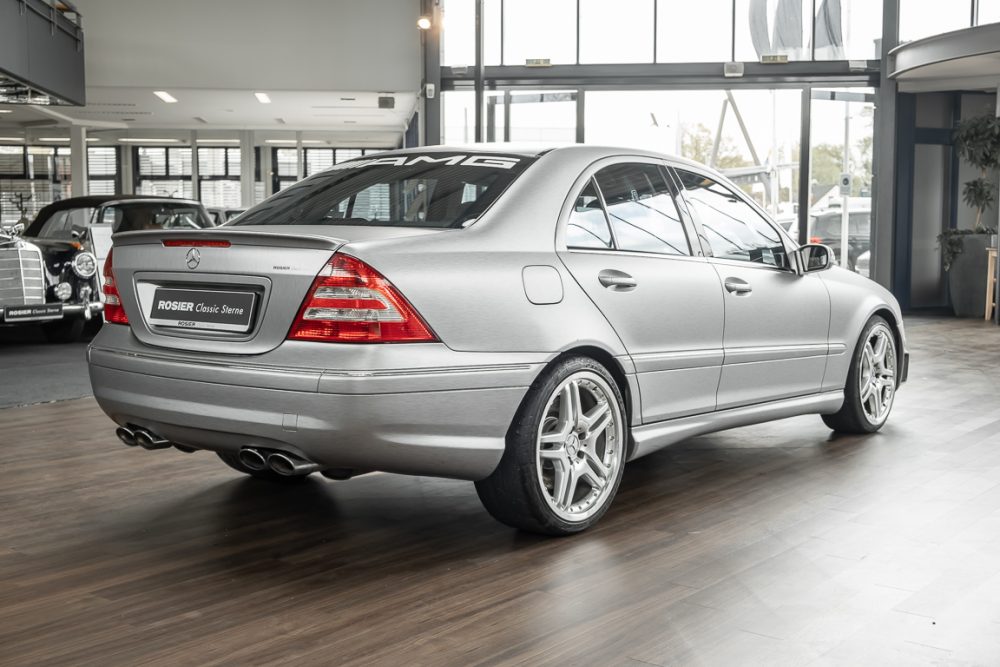 Year: 2004
Model: C55 AMG Tracksport
VIN: N/A
Engine: 5.4 liter V8
Transmission: 5-speed automatic
Mileage: 49,500 km (30,757 mi)
Location: Oldenburg, Germany
Price: €159.000 ($170,587)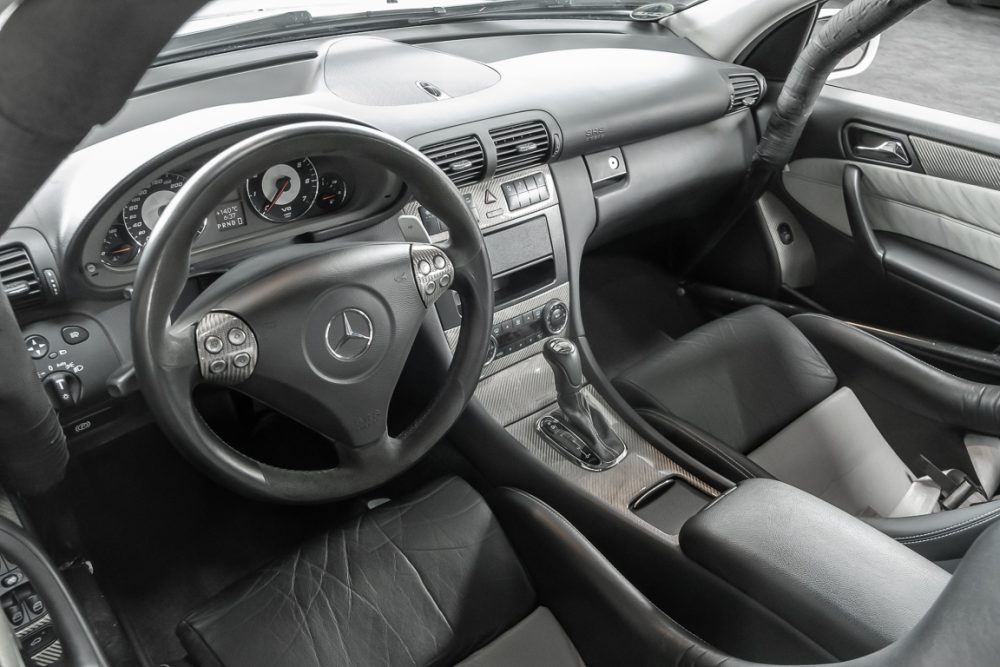 We can offer you a very special representative of the AMG genre with this C55 AMG Tracksport. In addition to the "classic" Mercedes tuning in the series process, AMG always built small series on individual request. In the official order of AMG, the company HWA was commissioned with the conversion of a total of only 4 vehicles, which were used for racing events of the Formula 1 as well as the DTM as race cabs and advance vehicles. The owner and name giver of HWA AG was none other than Hans Werne Aufrecht, who together with Erhard Melcher founded the automobile sports company AMG in 1967 and later sold it to Daimler AG. Aufrecht's specialty, however, always remained the conversion or construction of special racing versions. Thanks in part to his collaboration, the first Black Series model in Mercedes history, the SLK 55 AMG Black Series, became a resounding success.

With an optimized chassis, and complete body stiffening thanks to a roll cage, the vehicle was trimmed to ONS standard for racing suitability. All four passengers are held in their seats with five-point seat belts when the sedan – which is actually so staid – pushes hard and reacts surprisingly dynamically to load changes.

Above all the small numbers of these models make the Tracksport models so desirable for collectors. The new owner will quickly experience the fun that these models promise on the race track. – We are sure about that! Get in and experience it. Welcome to ROSIER Classic Stars.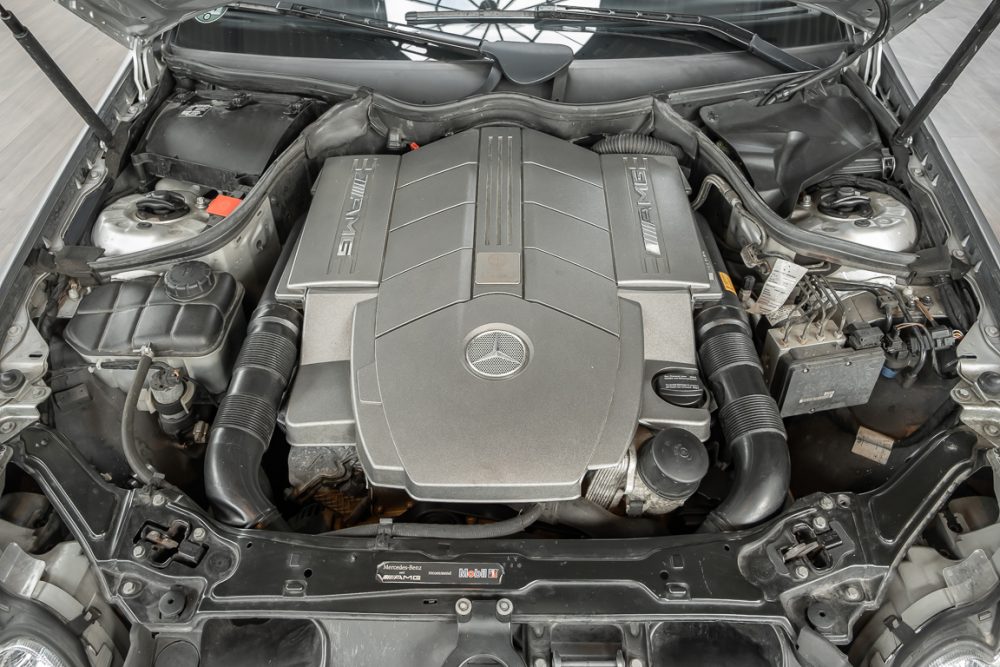 Just as an aside, I love this thing. It has a very special paint finish they are calling "silver matte foil" which is a directional pattern that I've never seen on the production cars. The Black Series-style bumper is awesome and the multi-piece 18″ AMG double-spoke wheels shouldn't be overlooked either. Sadly, this one is probably going to be track-only given that roll cage is way too aggressive to be driving around with a helmet on.
The price? Just over $170,000 when converted to dollars. That is a crazy amount of money for a W203 C-Class. For that kind of coin, I'd have about a dozen out AMG cars that aren't a W203. Cool piece of history, but the price is just a major bummer.
– Andrew