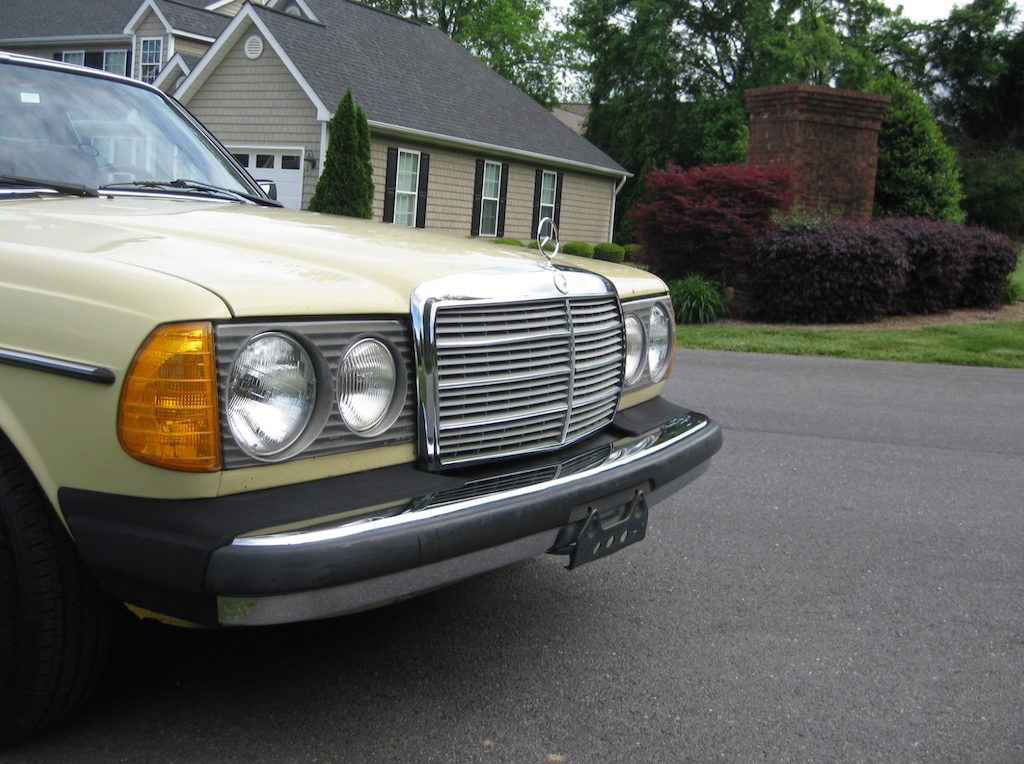 Two yellow Mercedes sedans this week, you ask? Well, there's always room for a good W123 on GCFSB. Like that favorite shirt or lounge chair, a W123 Mercedes-Benz just seems to get better with age. It always astonishes me how many of these cars that have seen 200,000 miles or more look like they have barely turned a wheel off the showroom floor. This 1979 240D is no different, having covered 175,000 miles but still appearing rather fresh. Admittedly, that's about average mileage for one of these sedans.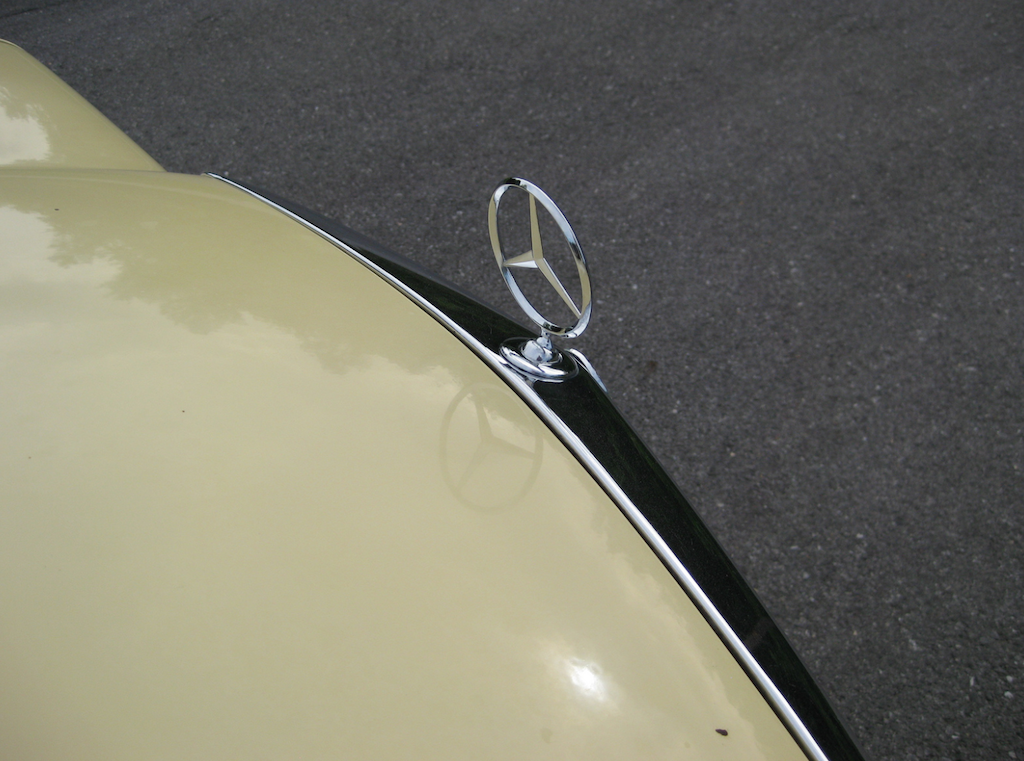 Year: 1979
Model: 240D
Engine: 2.4 liter inline four diesel
Transmission: 4-speed automatic
Mileage: 177,000 miles
Price: No reserve auction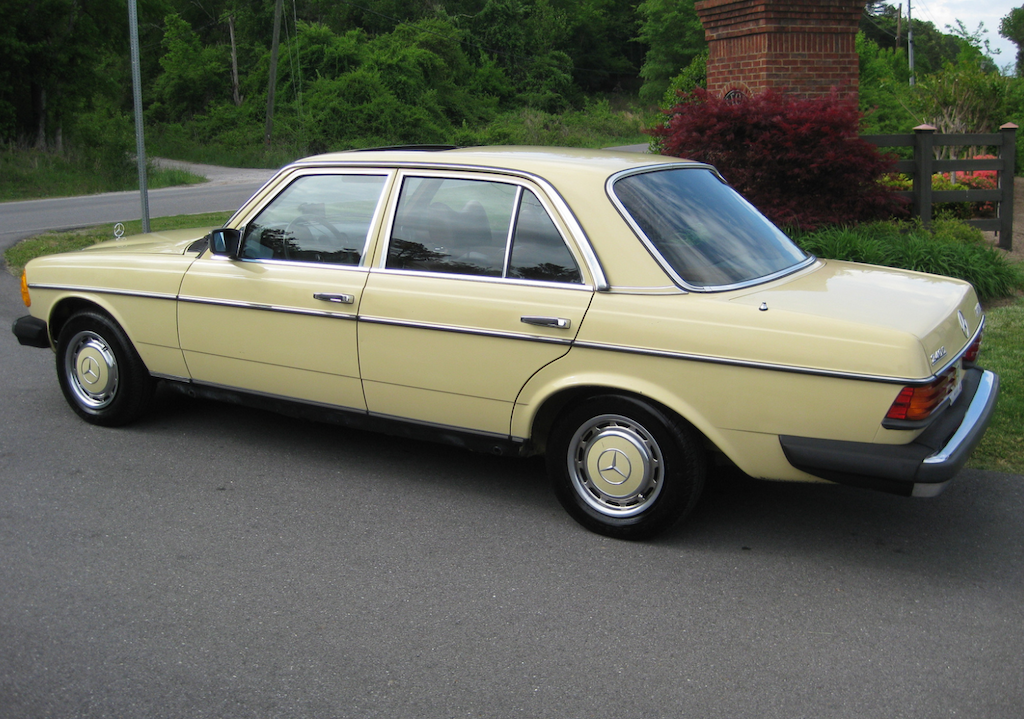 This is a relist due to my buyer having a hardship at the last minute. The buyer did pay me a deposit in which he allowed me to keep for my trouble so he did the right thing. No hard feelings but I do need to sell my 240d. I have 4 cars and my HOA is about to start fining me. SO PLEASE MAKE SURE YOU HAVE ALL YOUR DUCKS IN A ROW AND PLEASE ASK ALL QUESTIONS BEFORE THE AUCTION ENDS. THANK YOU!!!

For sale is my very nice 1979 Mercedes 240D. It has under 177k original miles. Trip meter still works as well. It was a one owner car for 33 years. Owned by a Mercedes only family. Garage kept and well maintained. All books, most service records, window sticker, tools, original unused spare and untouched first aid kit.

Interior is excellent with no cracks and very little wear. Headliner is great and visors are intact and not broken like most. Carpet is still very very good. Exterior is original and has nice chrome and paint. A few rock chips here and there. But still very nice original paint. Shines up pretty well and I bet a good polish would even bring the shine out more. Just check out my link to the photos. they tell the story

Manual window car (yes!), sunroof works well, power antenna works perfectly and is hooked to a Kenwood CD stereo with 4 good working speakers. Sounds decent. This car has no vacuum issues what so ever. Power locks hold for days at a time. Car turns off instantly with turn of the key. Rear defrost works slowly and the rear light dash switch works too. All dash lighting is working. The clock keeps perfect time. Starts easily when cold and instantly without a glow when warm. Runs, drives and shifts perfect. Kickdown switch for 1st gear works everytime. New Dunlop tires with about 3,000 miles on them and they are wearing perfectly.

Front end is tight with newer upper control arms. She tracks pretty straight with only a little on center play typical of this vintage w123. NEW alternator, radiator (5/31), fresh coolant (5/31), new belts (5/31) and battery. Fresh oil service with new fuel filters and air filter. There are no leaks on the ground but it does have typical seepage around some of the gaskets. This not unusual for a car this age. I am getting around 25 mpg combined city/hwy. It does not smoke very much at all. Passes the blowby test easily. This is a strong motor with lots of long life ahead. Timing chain was checked for stretch when the valves were last adjusted and it is in spec. Needs a/c compressor. The blower and heat work perfect along with all other controls. Hard to find one in this condition and I have owned 5 of these. I know what to look for when buying a W123 chassis. It's a good price for the condition. $4250. Give me a call….Title in hand.

Call 7o65o83963 and ask for Joe if you have questions. If I do not answer please leave a message or text will work to. I will be glad to answer and question I can. PAYPAL deposit of $250 due immediately at auctions end. Balance due within 7 days after auctions end. I can store the car for $10 a day after the 7 day period. I have a secure inexpensive place at a friends business. Thanks!

Here is the link with pictures and a video of the 240D…..click below and enjoy!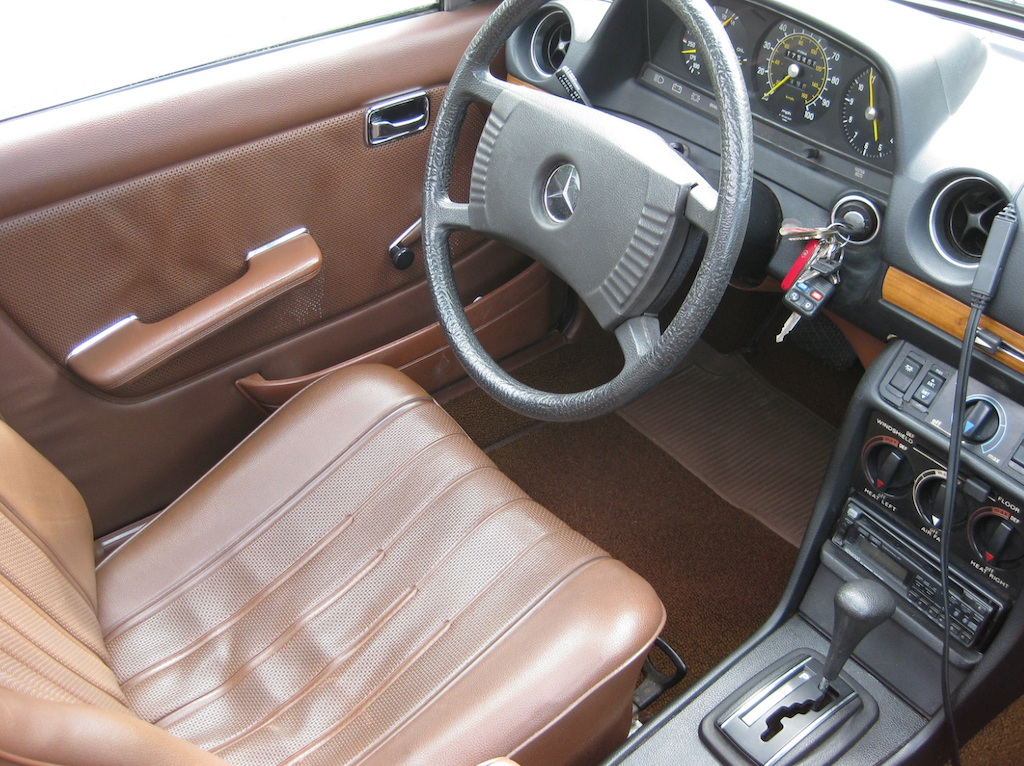 While it needs an A/C compressor, there's not much else to detract from this 240D. I like the simplicity of this car, right down to the manual wind windows. Parts may not be the cheapest, given it's a Mercedes, but there are plenty of options in terms of parts sourcing, even before you consider these are cars that go about their business with little fuss for long stretches at a time. Finding one like this with a long ownership history is nice. Given the fact this is a no reserve auction, I'd suspect somewhere it will wind up somewhere in the range of $6,000 to $8,000.
-Paul