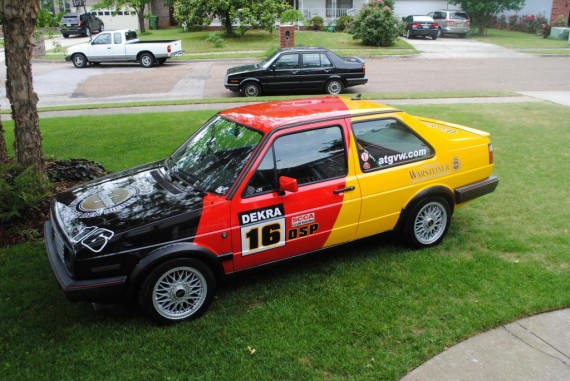 Gone from this world for several generations, the Jetta Coupe has always appealed to me. The slight tightening of the sharp Mk1 and Mk2 aesthetics is a good look. Today's Jetta showed up on Jalopnik's "Nice Price or Crack Pipe" and is solidly in the "Nice Price" column right now. It's an SCCA Time Trial car that is still street legal. Sound like a blast? I think so too. With an amazing/outrageous German flag paint job, this is not too far from the Jetta my middle-school self dreamt about.
Year: 1987
Model: Jetta Coupe
Engine: 2.0 liter 16-valve inline four
Transmission: 5-speed manual
Mileage: 79,000 on chassis, 8,000 on engine/transmission
Price: $5,000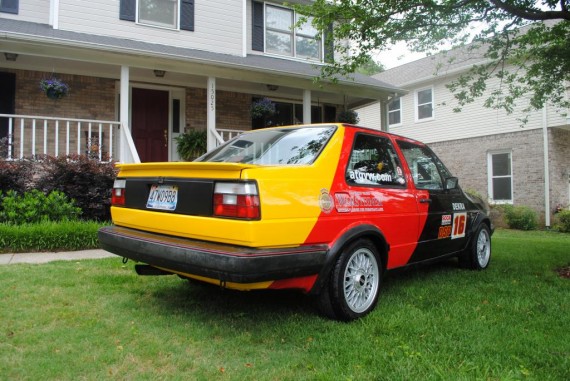 Well the time has come to sell my Jetta coupe. I bought this car off a good friend to use as my daily while I finished building my Harlequin. The Harlequin is done, so now it's time to sell. Before myself, my friend owned the car for nearly 10 years in which all of the modifications were done, it has been meticulously maintained and is an absolute great car.

1987 Jetta Sport (79k Chassis miles)
SCCA Time Trial Level 4 car
2.0 Digifant setup, 8k miles on engine (rebuilt in 2007)
16V transmission (built 6k miles ago, fresh clutch kit)
Corrado VR6 Konis
Neuspeed upper strut tower, lower front sway, bottom mount rear sway, K-frame brace and Eurosport upper rear strut tower brace.
Clear/red tails
Short shift kit
Cross hair headlights
KIRK 4point roll cage
Sparco driver AND passenger seats
NEW G-Force pro series camlock harnesses
MOMO steering wheel w/LTB Motorsports quick release
AutoMeter auxiliary guages
BBS Corrado wheels, freshly restored, new factory center caps and tires in the last 5k miles
Quick release Hub, camera cage mount, 2 fire extinguishers etc…
This car has NO RUST!
Crank sunroof works and doesn't leak!

There is a LOT of stuff I am forgetting, but if you have any questions feel free to ask.

Asking price is $5,000 OBO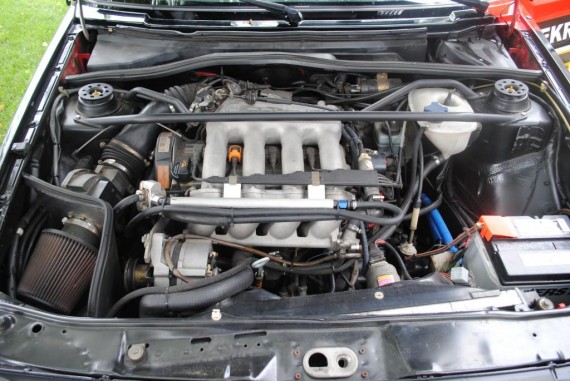 I love that the seller used this as a daily driver. I want to see it with all the decals removed, just one giant German flag ready to have some FWD fun in the twisties. As the votes confirm, $5k is a good price for a Jetta this nice and well-prepped. It sounds like it's stayed among friends for a while and has been well taken care of. Whether you want a track-day tosser or a fun daily Jetta, this will be good at either or both!
-NR