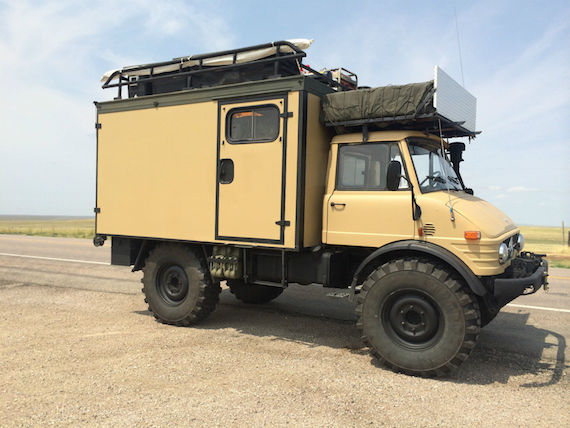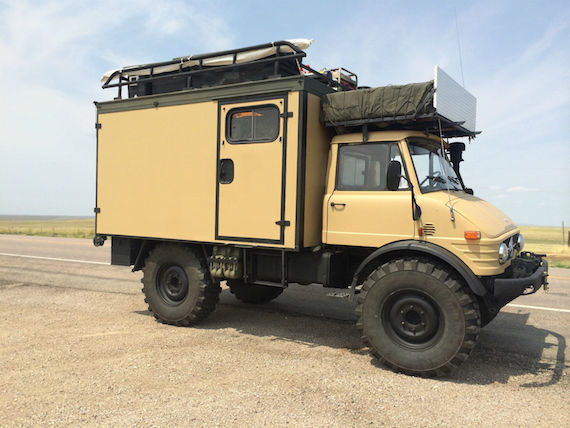 I dream of owning a Unimog camper, but most of the time the barren, ex-military examples available require a lot of imagination to create one that could actually be lived in. Not so today, as this owner has created one of the most complete Unimog RVs I've ever seen, fully ready to climb mountains, ford streams, and escape the zombie apocalypse. If any vehicle could single-handedly circumnavigate the globe, it would be this one. The fast axles make it appropriate for highway use while the insulation means traveling at those speeds won't destroy your ears. The generator and roof tent show that you mean business, while the living area could serve as an attractive $2k/month studio in San Francisco. It even has an insulated dog house!!! There are quite a few 4×4 Sportvans that serve as mobile apartments in SF – this would be a great choice to do the same and would give you the option to change locales should you become suddenly interested in Patagonia or Mongolia.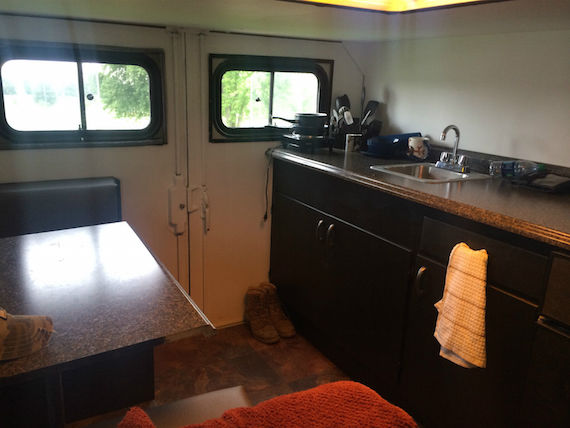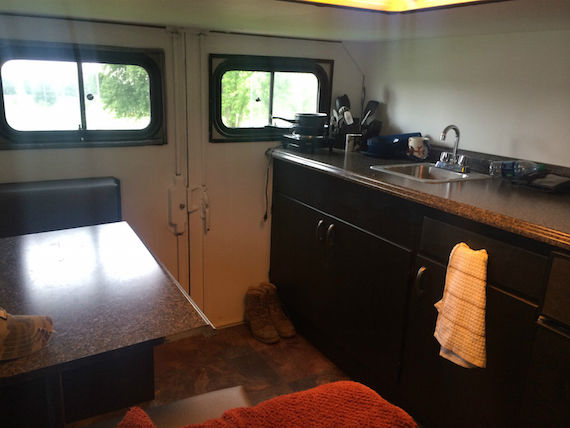 Year: 1979
Model: Unimog 416
Engine: 5.7 liter inline-6 diesel
Transmission: 6-speed manual
Mileage: 25,855 mi
Price: No reserve auction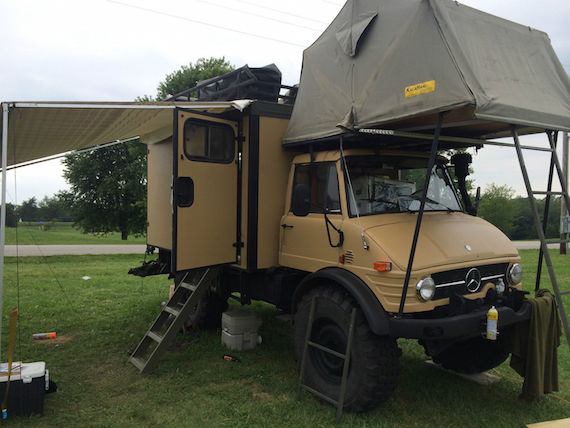 Unimog 416. Excellent condition. No rust, 41,611km ,Fast axles, 14.5×20 MPT 81, low miles on tires, heavily insulated, carpeted cab with stereo, CB and insulated dog house. Front PTO and winch brackets,receiver hitch, crank down spare tire. Camper has water tank, house batteries on isolated house circuit,24 volt and 12 volt, 30amp plugin,side by side electric fridge/freezer, sink, cabinets, dinette set with collapse table into bed, storage under seats. 4 gal water heater, outside shower, Roof top tent, roof rack and more.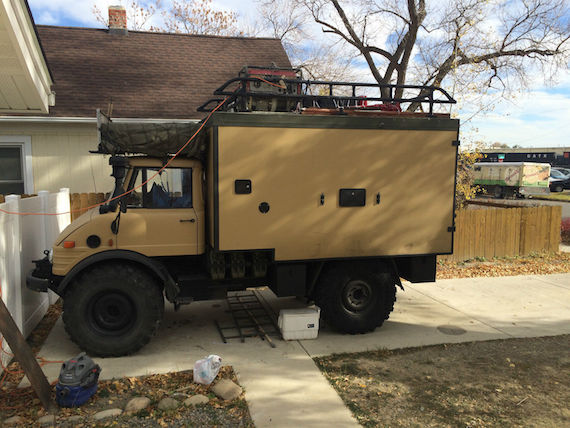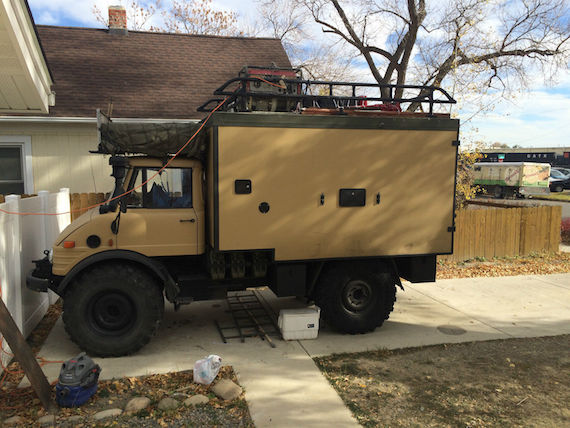 The starting bid of $23k seems completely reasonable to me, especially with some nicely-restored but otherwise basic Mogs going for $15k. Similarly-equipped Ford Sportvans or Sprinters can go for $60-80k, making this a no-brainer for anything less than $40k. This Unimog is excellently well-outfitted and sorted, leaving the only imagination work to be how far you want to go and how long you want to be gone.
-NR