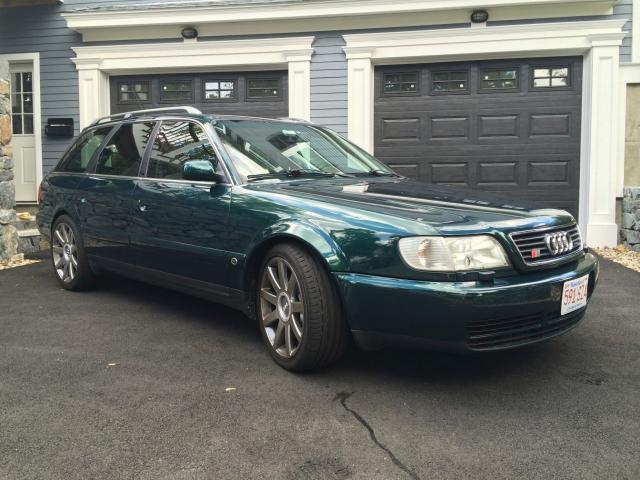 Yesterday's C5 S6 Avant was a great reminder of what we've recently lost from Audi – the fast wagon. But try as they might, even Audi themselves don't seem to have managed to capture the magic and legendary reliability coupled with tuning potential of the original C4 S4 and S6 Avants. While we didn't get the S4 Avant or the hotter out of the box V8 6-speed versions in the U.S., we did get the the fantastic turbocharged inline-5 mated to the 1995 Audi S6 in Avant form. A handful of these cars were imported to the U.S. originally, and most have been heavily used or thoroughly modified; few remain in clean, original condition with lower miles. They do pop up time to time, but today isn't one of them. That's because today's Avant has been thoroughly upgraded and turned up thanks to 2Bennett Audimotive in California: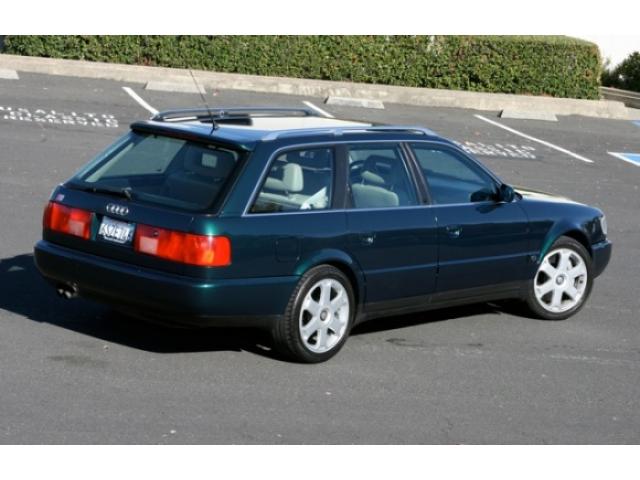 Year: 1995
Model: S6 Avant
Engine: 2.2 liter turbocharged inline-5
Transmission: 5-speed manual
Mileage: 141,000 mi
Price: $14,000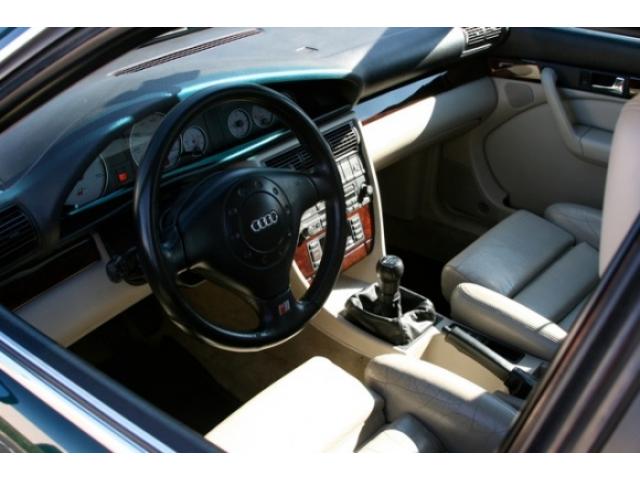 Sadly, it's time…Selling my prized 95 UrS6. California car and has only seen about one month of one winter (and last year's winter driving school). The car has been meticulously maintained and has all the service records dating back to 2006. Here's the description from the original bring-a-trailer ad (how I purchased):

The entire exterior of the car was recently restored (in 2010), including new clear-coat paint by 2Bennett, European S6 Plus bumpers (though there are now some minor scratches that could use touching up), grills, badging, trim, and European front turn signals. 2Bennett Stage 2 GT (6-Piston) Brakes, stainless braided brake-lines, and 2 Bennett Camber adjustment plates are also added.

The car includes like-new 18×8.5 RS6 reps (purchased through 2Bennett); sale of winter-ready Avus 17×8 from a 2003 Audi S6 Avant with brand new (studdable) snow tires is negotiable.

Also newly installed (with less than 500 miles currently) is a 2Bennett Coil Program suspension. Details here: http://www.2bennett.com/2Bcoilprogram.html. The car currently has 141K miles and still purrs like a kitten (or a lion, depending on how hard you hit the throttle).

The drivetrain has been tastefully modified w/ 2Bennett software, ceramic engine kit, RS2 exhaust manifold, and Samco hoses. Andrew, the owner of 2Bennett Audimotive as well as Lee the owner of Advanced Technologies can be contacted for reference – the car has been serviced in these two shops over the past 8 years.

The car is currently located in Arlington, MA; asking $14K – price negotiable. Additional photos upon request.

If interested, email: j.glazebrook@gmail.com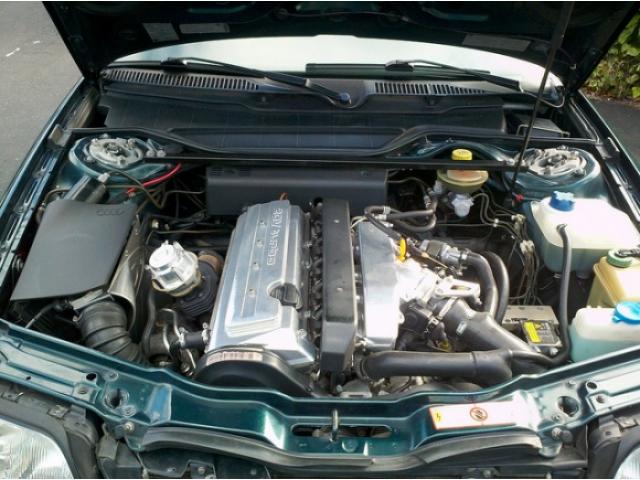 One of the best features of this car is the subtle but important change to the European bumpers. They both slim down the car in the right way but also crank up the aggressiveness a notch. But it's not all show; underneath the hood the engine has been upgraded and it has better suspension and brakes to deal with the power. My guess is those brakes mean this car won't see 16″ wheels again, which is a bit of a shame because it could be a real sleeper with smaller wheels. I'd personally opt out of both sets of wheels as I don't think either suits the car well; source some S6+, Borleo or European S8 wheels to really make this car pop. Otherwise, the only drawback is the high price; $14,000 is a whole lot of money for a modified S6. But it's done well and compared to some of the other higher asking price S6 Avants, this one is equal to if not better than all of them. Comparatively, it's also only a tad bit more than most of the E30 Tourings that are streaming into the country – and this car is much, much more special.
Thanks to our readers Peter and John for alerting us to this special ride.
-Carter