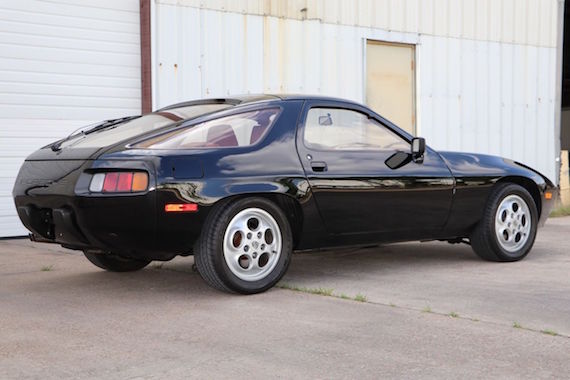 You won't get something if you don't ask for it. The seller of this 1979 Porsche 928 must be a firm believer in that aphorism, as their asking price is certainly a record breaker for an American spec 928 of this vintage. We've seen 928's follow an upward value trend that seems to have become characteristic of quondam Porsches. More specifically, we saw a 1995 GTS fetch a record breaking $132,000 at an Amelia Island auction in March, placing it $32,000 over its highest estimated sale price. It was one of the few cars that sold for above any of its estimates. Many people were surprised by this, but it wasn't entirely unexpected to those of us "in the know."
This car appears to be pretty well presented, and wears a popular and very saleable black/tan color combination in the form of Schwartz paint and Cork interior. The paint is described by the seller to be totally original, but I'd like to see some paint thickness gauge readings as confirmation. With 29,000 miles, this is certainly one of the lower-mileage early cars out there, and the cosmetic condition appears to be commensurate with the low mileage.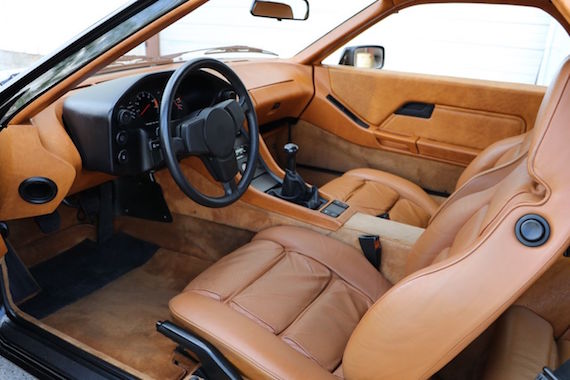 Year: 1979
Model: 928
Engine: 4.5 liter V8
Transmission: 5-speed manual
Mileage: 29,794 mi
Price: $59,900 Buy It Now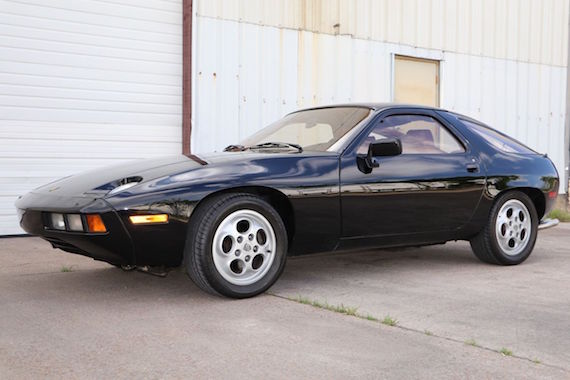 1979 Porsche 928

VIN: 9289201429

In the early 1970s, Porsche realized that with tightening emissions regulations and rumors that rear-engined cars would be banned from the roads, that they would eventually need a replacement for the much-loved but air-cooled and rear-engined 911 model. The result was introduced to the world in 1978, the 928, a completely different car with a water-cooled V8 in the front of the driver. The intention was to replace the 911 with a more luxurious grand touring car, but to still retain the essential characteristics of a sports car. Of course, the 928 did not ultimately supplant the 911 in the Porsche lineup, but was sold side-by-side with it until 1995, offering a unique alternative to the 911 for the driver looking for an arguably more sophisticated and refined Porsche.

This is a 1979 Porsche 928, from the second year of 928 production, and extremely special for many reasons. First of all, the car is fantastically original and preserved, with only 29,794 miles on the odometer. Secondly, the color combination is just stunning: in Black over Cork full leather interior, and wearing the iconic "phone dial" alloy wheels of the early 928 (which would later appear on other Porsche models), its presence is undeniable. Finally, and probably most importantly, this car has the rare 5-speed manual transmission, instead of the automatic that most 928s came with, making this an very desirable example of an already rare car.

And, when I say this is a car in original condition, I mean it. The paint is 100% original, and is in excellent condition. The interior is equally great as well; the leather is in excellent condition, with only some mild fading evident. The engine is unmolested, and still exhibits all of the original stickers, underhood pad, and the condition of the cadmium plating on parts is extremely good. The original and complete toolkit, spare, books, and owner's manuals are present as well. And, a Porsche Certificate of Authenticity verifies how this car was built as new, matching its appearance today.

I have driven this 928, and it is truly a time-warp car. The V8 engine is much more powerful than you would think for a car from the late 1970s. Brakes have that solid Porsche feel, the steering is tight and accurate, and the transmission shifts as an early 928 should. I can't help but think what driving this car in period must have been like; even today, it feels like a modern car, and it is almost 40 years old! In 2007, this 928 underwent a very extensive service by a marque specialist, and service records are present.

With values of many of the 928s contemporaries now somewhat in the stratosphere, sophisticated collectors are now turning to the 928 and realizing how important this car was for Porsche's history. Even though it did not replace the 911, it did survive for an 18 year production run, and certainly influenced modern front-engine and water-cooled Porsche models. An early 928 in this level of original condition, especially with the manual transmission, is extremely rare to find, and this car presents a unique opportunity for the discerning collector or enthusiast to drive and enjoy. I look forward to speaking with you about this 1979 Porsche 928; please contact me at michael@mbrandonmotorcars.com or 832-617-0494.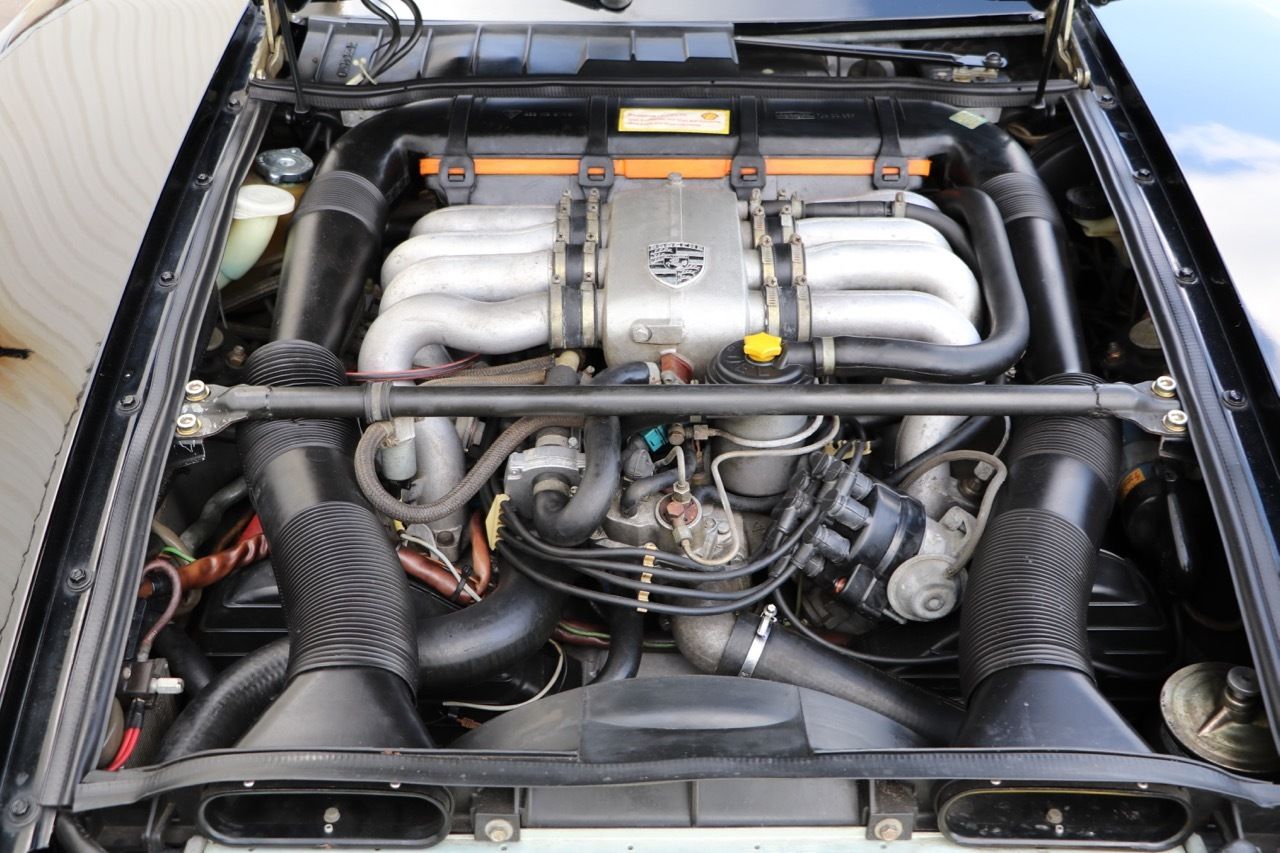 The eBay ad doesn't offer much background by way of ownership history. Since a good historical narrative helps to sell older cars, I'd be inclined to ask the seller for more details if I were interested in making an offer. There is also no mention of a complete service history. The seller does reveal that the car received a thorough servicing of some sort in 2007, but that was nine years ago. I'd highly recommend having a thorough PPI conducted by a reputable 928 mechanic before thinking more seriously about purchasing this car.
I can't find much to complain about in the way of cosmetic flaws on this car. The only things I notice are some discoloration of the anodizing around the rear windows, some leather discoloration on the rear passenger seats, some leather wrinkling on the front seats, a bit of wear on the passenger window switch, and the absence of the cargo net between the rear seats. I'd also like to know if the owner still has the original exhaust.
Early 928's in pristine condition are a rarity. Unlike a mint 930 or 993, you'd be hard pressed to come across a mint 928 at any PCA event or concours. Collectors seem to have noticed the late 928's, but do they have any interest in an early example? I'll withhold judgment until I know how long it takes for this car to sell and what the final hammer price is. After all, asking for something is just a necessary condition to receive whatever it is you want, but is certainly no guarantee that you will get it.
-Andy (Cap'n Clean)