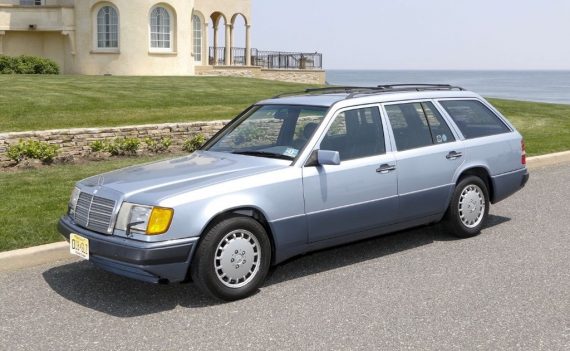 The W124 Mercedes-Benz Estate is a favorite around this site and personally one of my favorite cars that were "honest". They had the enormous task of following the legendary W123 Estates and giving Mercedes wagon buyers just a little more. It had to have the same quality of the W123 but be a little faster, a little more comfortable, hold a little more and live up to the standard that Mercedes was known at the time. Without saying, the W123 Estate is still king in the used Mercedes wagon market, but if you don't want to spend a bunch of money on a car that is over 30 years-old at it's youngest version, the W124 300TE is still a great buy. This example on the beaches of New Jersey can still give you everything you want from a Mercedes-Benz Estate.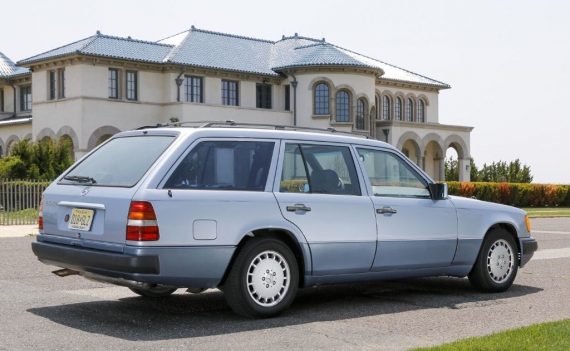 Year:Â 1991
Model:Â 300TE
Engine: 3.0Â liter inline-6
Transmission:Â 4-speed automatic
Mileage: 139,324Â mi
Price:Â Auction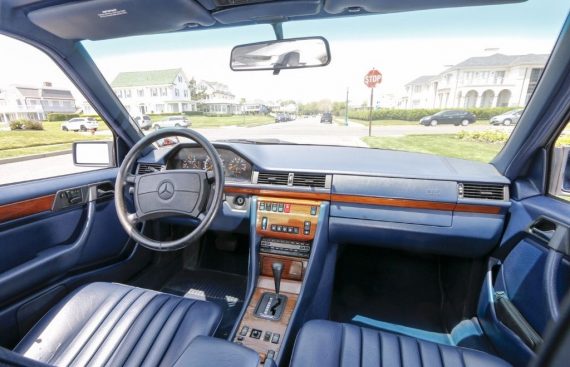 This is a one family owned car, owned and used by all members of the family since new. It has never been in an accident. It is completely original and has a complete service history. All features work correctly. Most recent services and repairs, includes new power steering box, rebuilt transmission with warranty and service receipts. New tires, brakes and rotors. Complete tune up and fluids, filters all updated. No leaks, no rattles no issues. Car needs nothing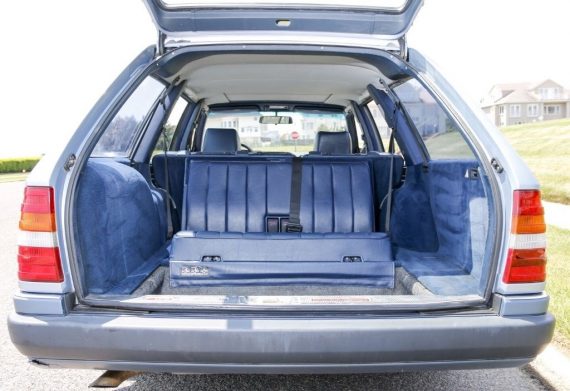 This 300TE isn't perfect. The front lip is missing a chunk, the center wood surround has the typical cracking and peeling, it's missing a rear speaker cover and I'm sure a few other cosmetic things need some polishing. But that's the purpose of this wagon. It's not a perfect example that you need to worry about it. You can use it for the utility it was meant to be used for and not worry. The seller states it has some major servicing in a rebuilt transmission (that's always a huge plus) and a new steering box. Along with a complete service history from the same family over the life of the car, this is the kind of used Mercedes you seek to find. The navy blue interior won't be everyone's cup of tea, but it's handsome for what it is.
As far as pricing goes, I expect this to bring a premium over any other 300TE we've seen sold recently. The typical W124 wagon with mileage over 100,000 and no maintenance history usually sells for $2,500-4000 on a good day. For this one, over $5,000 wouldn't surprise me at all.
-Andrew