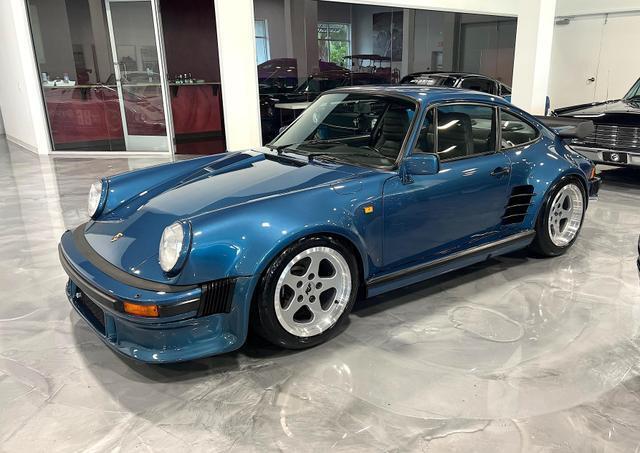 In the world of Porsche tuners, RUF may be the name that is most hallowed. The company made its name long ago by taking cars with excellent performance and turning everything up – sometimes, way up. Their early work began with the 911, and here we have the model that began the madness: the RUF BTR. Using Porsche's already prodigiously powered 930, RUF bored the engine to raise displacement to 3.4 liters and then raised the turbo pressure to increase output to 374 hp. But these were never intended to be cars simply producing more power. The braking and suspension setups were improved, aerodynamic aids fitted, and the interior outfitted to meet a customer's specifications. All together you had a car instantly recognizable as a 911, but with enough visual cues to make clear it was not any old model. These were special.
Today's car isn't a full RUF BTR because it predates the RUF-specific VIN period; rather, this is a conversion that has most of the goodies you'd want in a BTR. For good measure, it's a very rare color combination. Let's check it out: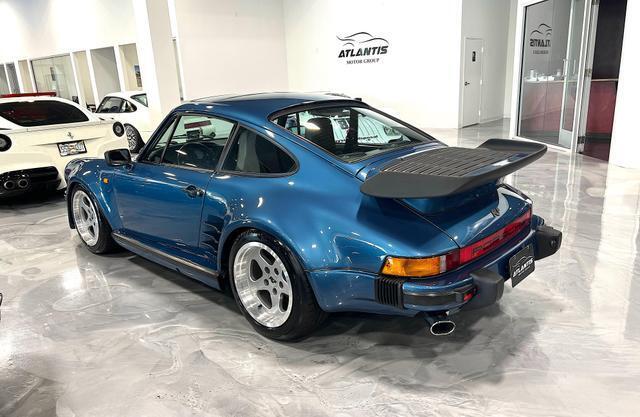 Year: 1979
Model: 930 Turbo RUF BTR 3.4
VIN: 9309700334
Engine: 3.4 liter turbocharged flat-6
Transmission: 5-speed manual
Mileage: 62,000 mi (TMU)
Location: Boca Raton, Florida
Price: $229,900 Buy It Now
1979 Porsche RUF 930 Turbo

This absolutely stunning car is presented in its original color of Petrolblue over Brown. This is truely one of the most beautiful Porsches we've ever had.

This car was imported into the US in 1982 and was owned by the same owner until 2007. The car comes with 4 inches thick of records including the original importation documents.

It was converted to a RUF turbo in 1988 by The authorized RUF dealer Exclusive Motorcars in NJ.

The conversion included:

RUF Wheels
RUF 3.4 L BTR engine kit
RUF Intercooler
RUF 5 speed Transaxle
RUF Turbo Camshafts
RUF K27 Turbocharger
RUF 4 pipe muffler
RUF 200 MPH Speedometer
RUF Tach
RUF 3.4 Turbo Pistons/Cylinders
RUF Oil Coolers
RUF Adjustable Boost

The odometer reads 62,000 but the true mileage is unknown.

This car has been well serviced its entire life and was restored in the last few years.

It runs and drives as well as it looks.

This one is not going to last, so if you're interested call, email, or just stop in!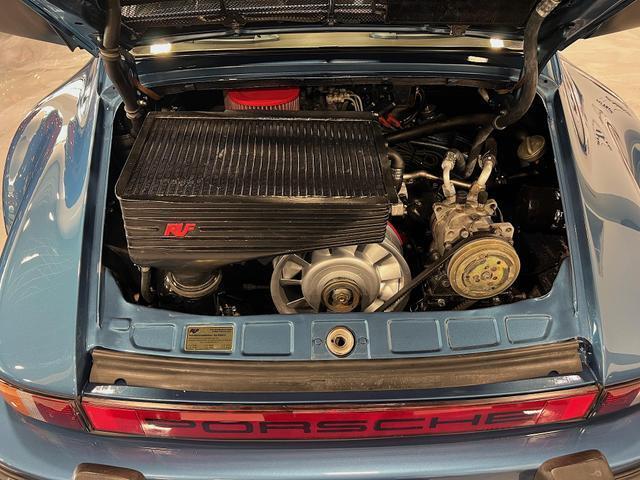 I'm not going to sugar-coat it; $230,000 is a lot of money. However, real RUF parts can also add up quickly – the wheels alone can run over $10,000 on the used market. I'm going to guess that the seller has paperwork on what was done, because they reference a "4 pipe muffler" that the car doesn't appear to have – it looks to have a B&B setup now. Paperwork would be the defining point in value here, as without that this could just be an assemblage of parts. Expensive parts, mind you, but a RUF-authorized built in period would be still quite valuable today. But the difference between a full car and a parts-assembled car can be huge – for example, this 87 had the look and the engine and didn't reach 100k in bidding, while a real RUF takes in three times that amount. The asking price on this Petrol Blue coupe is about mid-way between, which is probably where it should be with the proper documentation.
-Carter