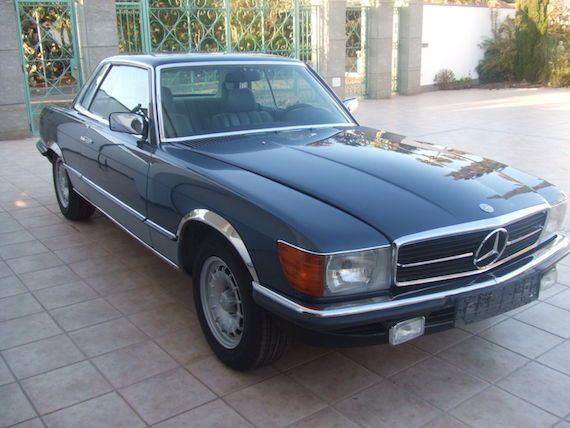 Towards the end of the C107 run, Mercedes-Benz decided to try its hand at rallying, and entered the 450SLC 5.0 into the 1978 World Rally Championship. This of course spawned a homolgated street version of the rally car in the form of the 450SLC 5.0 and later, 500SLC. There were some significant changes to these performance coupes, most notably a V8 engine pumping out 240 horsepower, aluminum hood and decklid and a small rear spoiler. The 500SLC would debut in March of 1980 with slightly less displacement than the V8 in the 450SLC 5.0 but now with a 4-speed automatic gearbox in place of the previous 3-speed unit. Given these were a homologation special, of course, few were made. Only 1,133 500SLCs left the factory. The Canary Islands isn't where you would typically expect to find such a rare Mercedes, but with one owner since 1984, it is quite the find.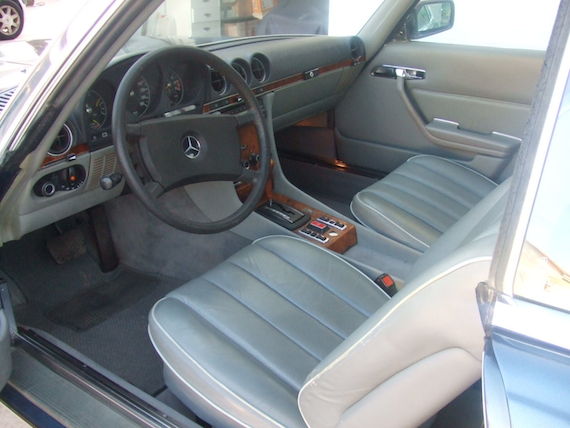 Year: 1980
Model: 500SLC
Engine: 5.0 liter V8
Transmission: 4-speed automatic
Mileage: 110,000 mi
Price: Reserve auction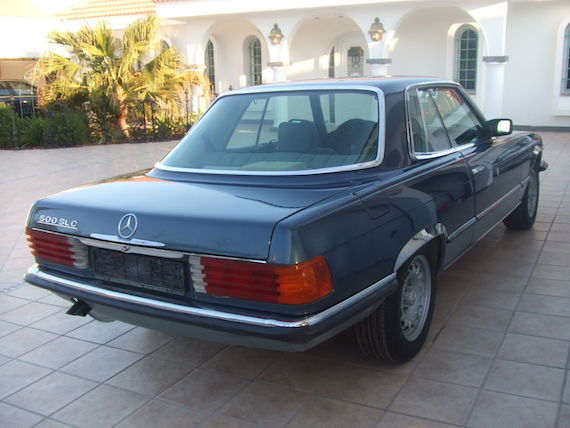 This Mercedes 500 SLC is one of only 1,000 cars ever built. Is had the improved V8 engine with the ligth metal cylinder head. The car is still in one very good original condition and one restoration is not necessary. It has 110,000 original miles but this engine is good for 300,000 miles minimum without problems. The car is since 1984 in the same possession. The car had sun roof, original Mercedes alu wheels, new tyres, wood cocpit, radio Becker Mexico, grey leather interior in very good shape, painting not perfect but good as daily driver.

We have overhaul the brakes, all belts changend and all oils changed. We are open to trade ins or barter classic car, replica, hot road ect. The car have on GERMAN title an is locatat in Canary Islands – Las Palmas – Spain. Shipping worldwide can be arranged.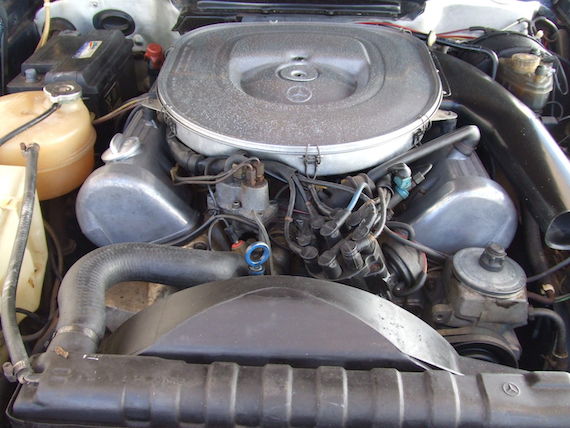 I've only ever seen one 500SLC stateside. It was a Blue Green Metallic over parchment example in concur condition which I came across at a German car meet in the late 1990s. I didn't get a chance to talk to the owner, but it was a most impressive example of what would be Mercedes-Benz's only effort to produce a coupe on a convertible platform, instead of the other way around. The SLCs tend to lag a bit in value versus the R107 SLs, but in the case of the 500SLC, the gap is narrowed. If you find a good one like this, expect to pay somewhere in the $15,000 to $20,000 range at a minimum, as 450SLCs and 380SLCs of the same vintage are struggling to reach the $15,000 mark. These are a neat piece of Mercedes-Benz history that few know about and a car that will certainly increase in value in years to come.
-Paul