Warning!
This post is in our archives. Links in this post may have been updated to point to similar cars available to bid on eBay.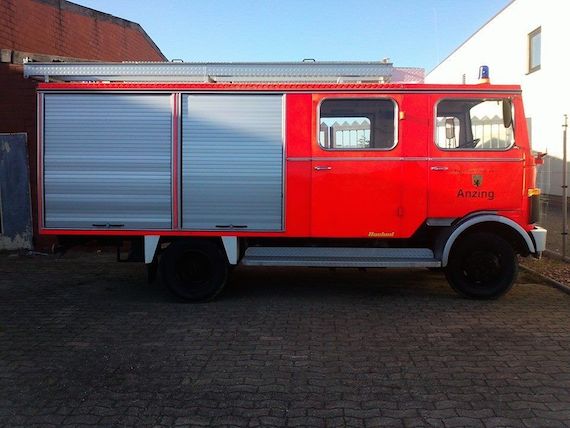 I suppose if I were born in Europe, I might think that firetrucks from the US would make cool cars, but that's not the case. Alas, I'm born and bred in the US and thus think that the variety of trucks utilized over there are all awesome. While I'm usually looking for ones that would easily convert to a unique RV, you'd have to get pretty creative with this one. With the ability to seat 7 up front, however, I'm thinking you could turn one of the equipment bays into some sliding cots. I'm not a burner, but the top deck looks prime for it.
Regardless of your planned use, it's only covered 20k miles in 34 years. It is commensurately clean, from the classically utilitarian interior to the sweet roll-up sides. I'm not sure what you'd use it for, but the auction is just crawling along, so get creative. As of writing, you could buy it and have it shipped over for less than $10k, making for a pretty sweet anything-truck.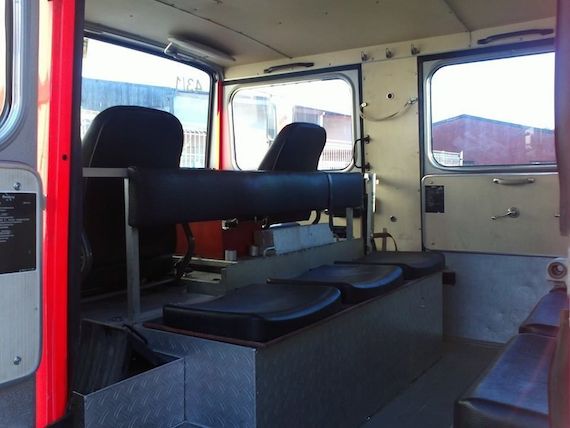 Year: 1980
Model: LP809
Engine: 3.8 liter inline-4
Transmission: 5-speed manual
Mileage: 29,896 km (~ 18,576 mi)
Price: No reserve auction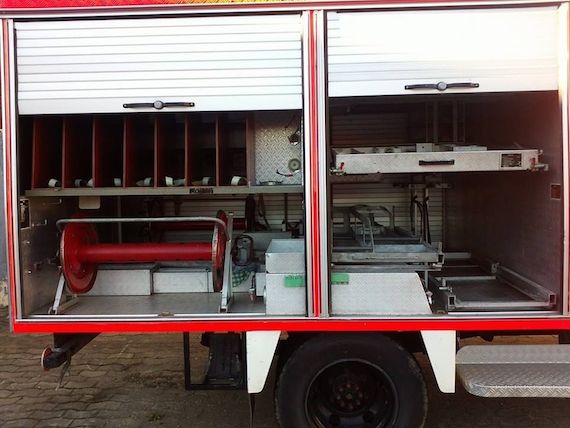 MERCEDES BENZ 809

FIRETRUCK

1 FIRE DISTRICT OWNER

20000 ORIGINAL MILES (30000 KILOMETERS)

ALWAYS SERVICED BY TAXPAYER MONEY

THAT MEANS NO EXPENSES WERE SPARED 🙂

!!!NEEDS NOTHING BUT A DRIVER!!!

STARTS PERFECT AND DOESN'T SMOKE PLENTY OF POWER

JUST RECEIVED SERVICE

NATURALLY GARAGED MOST OF ITS LIFE

SINCE THE LAST 3 YEARS WE HAD IT IT SAT IN A WAREHOUSE

ITEM LOCATION IS 32369 RAHDEN GERMANY

I CAN GIVE YOU REFERENCE NUMBERS IN THE USA IF YOU FEEL MORE COMFORTABLE BIDDING THAT WAY

SHIPPING IMPORTING AND REGISTERING THIS TRUCK IN THE USA IS NO PROBLEM AS IT IS A CLASSIC OVER 25 YEARS OLD

WE CAN ORGANIZE THE SHIPPING FOR YOU AT APPROX $3500 TO ANY EAST COAST PORT

I DON'T THINK I WILL HAVE TO GO INTO MUCH DETAIL OF THE TRUCKS CONDITION AS THE PICTURES SPEAK FOR THEMSELVES BUT TO SAY

THIS CONDITION IS EVEN !!!VERY!!! RARE HERE IN GERMANY SINCE A LOT OF PEOPLE USE THESE CARS UP FOR CIRCLING THE GLOBE

I WOULD NOT HESITATE TO JUMP IN THE TRUCK TOMORROW AND TRAVEL THE WORLD

PERFECT FOR RACE TRUCK ADVERTISEMENT FOOD TRUCK WORK TOOL HANDYMAN TRUCK OR MANY MORE…

IT IS BY NO MEANS THE FASTEST… BUT DO YOUR RESEARCH THIS ENGINE IS ALMOST IMPOSSIBLE TO KILL…

…IT CLIMBS ANY HILL NO PROBLEM

DON'T MISS OUT ON THIS GEM

PLEASE ALSO LOOK AT MY OTHER LISTINGS

IF YOU ARE LOOKING FOR ANY KIND OF A EUROPEAN CLASSIC TRUCK SEND US A MASSAGE AS WE HAVE MANY MORE TO OFFER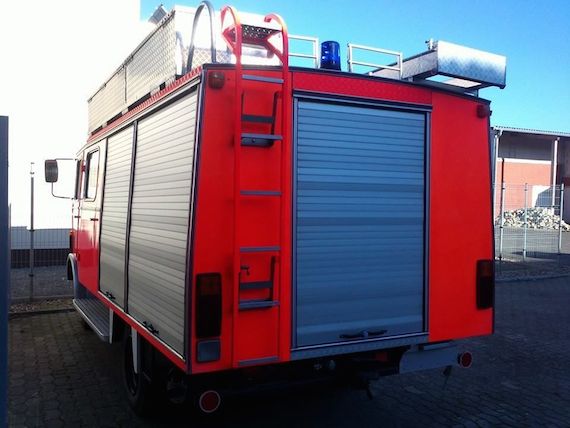 I like the way this guy thinks! Food truck work truck race truck… great ideas. And now I want to investigate his other listings as well. If they can be had as reasonably as this one, he might be my contact for my eventual RV conversion.
-NR