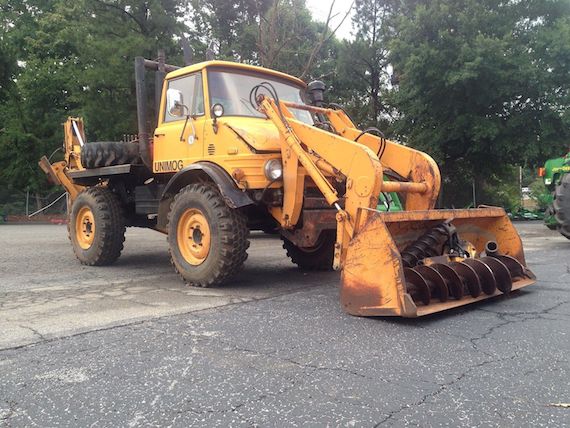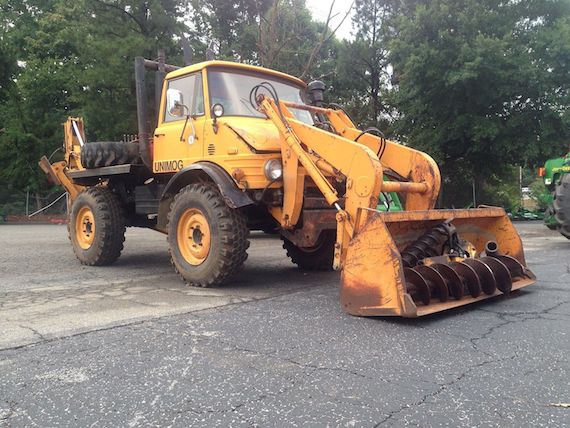 A lot of the Unimogs I write up are interesting fire trucks or post-military vehicles, but the Mog is capable in many more arenas. Some Mogs look tougher than they've actually been used, but there is no question that this 406 is a straight up worker. With a front loader and a rear digger, along with several augers to be attached to the front and rear power take-offs, you could take down a forest and dig for gold, then haul it out on the flat bed.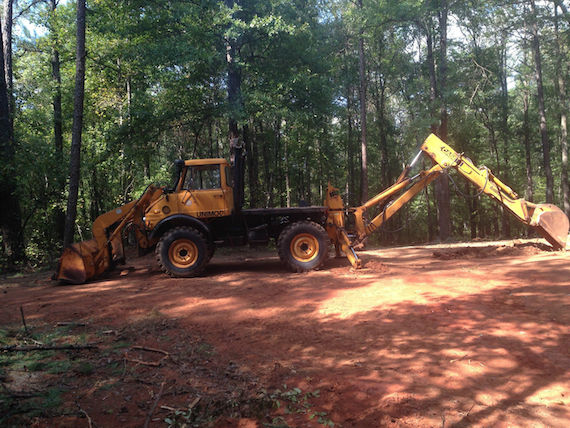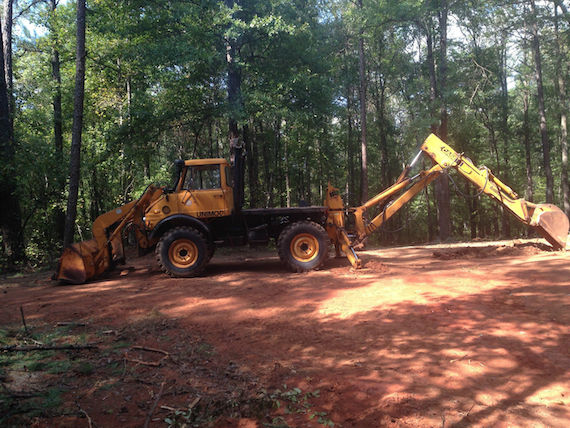 Year: 1980
Model: Unimog 406
Engine: 5.7 liter inline-6 diesel
Transmission: 20-speed manual
Mileage: 806 mi
Price: $19,500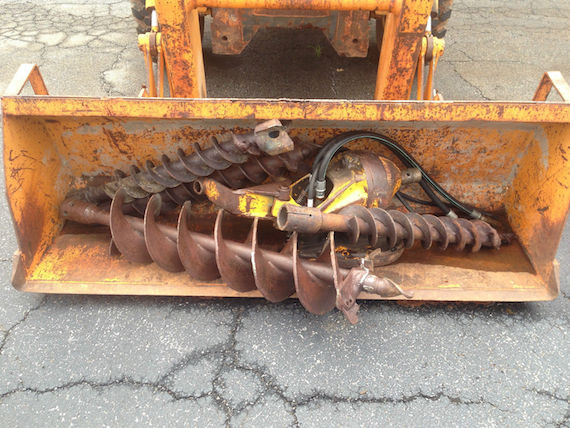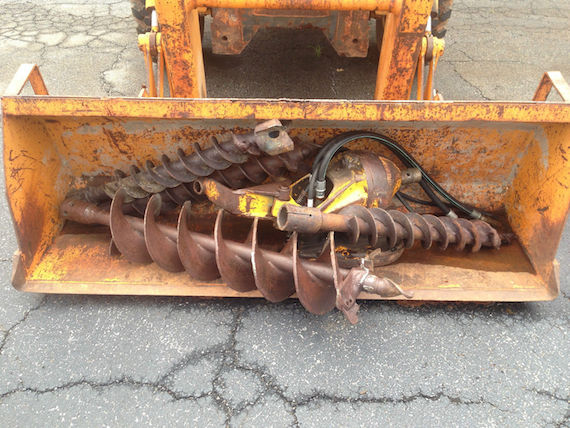 1980 Unimog 406 MB-94 (Case Edition) with Case extend-a-hoe backhoe attachment, auger attachment, Schmidt plate on the front, and a Schmidt loader. This Unimog has front and rear PTO's, a 20 speed transmission, and super crawler gears. Machine has good tires and a flatbed. This Unimog comes with plenty of extra's including 4 auger bits (1 for rock), additional auger bit tips, full set of ORIGINAL Mercedes mechanic manuals, specialty Mercedes tools, spare filters, spare hydraulic hoses, and a spare tire/wheel. The clutch and brakes leak some fluid and a cylinder on the bucket needs to be repacked. This tractor does not have a title (ebay makes you make a selection under title). Feel free to contact me with any questions.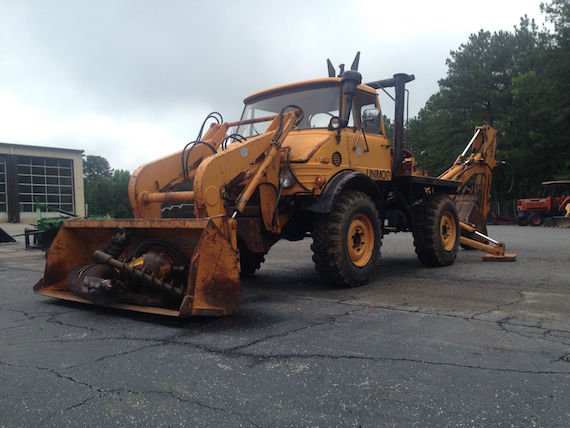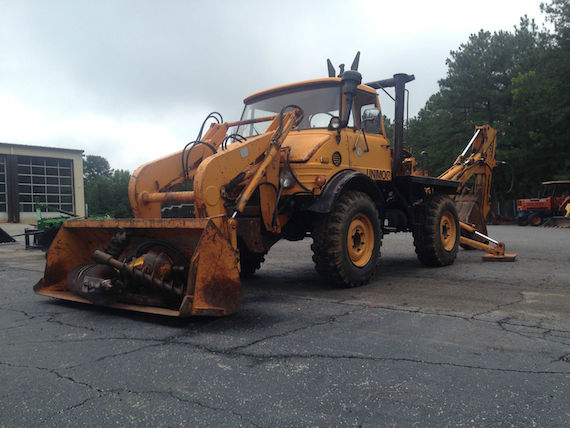 I'm not going make any claims that I'd convert this into my home away from home. This is just a badass machine that is more versatile and cool-looking than your everyday tractor. It's even got a snorkel, for those times when you're digging silt out of a 3-foot deep river. The price is slightly above the more collectorish Unimogs we see, which makes sense due to the extra equipment and capability. If you're a contractor or need to do some heavy lifting, stand out from the crowd with this Euro work monster.
-NR