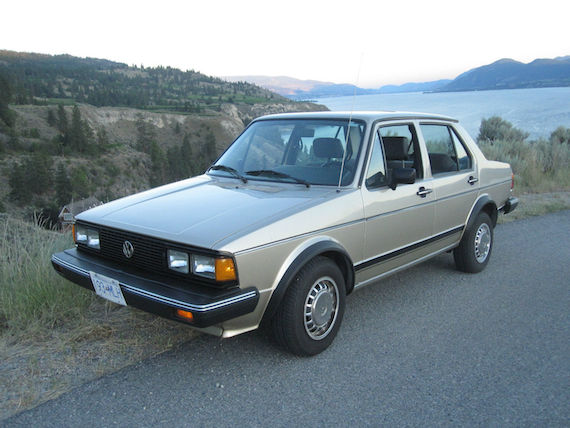 The Mk1 Volkswagen Jetta we featured last week is back up for sale at no reserve. You don't see a lot of these first generation Jettas knocking around anymore, so grab a good one when you can!
The below post originally appeared on our site July 19, 2014:
I love the A1 generation of Volkswagens in general, and the Jetta is no exception. Today's sedan is, however, an exceptional example, having covered 90k miles but looking like it just got dropped off from a factory delivery trailer and washed before being placed on a showroom floor. This may have been a pedestrian family sedan when it came out, but these days finding any 1984 car in this shape is a victory for all who love automobiles. The nicest A1 Jettas I've seen have been from Canada – those Canucks love(d) these things. Hopefully someone can carry the torch and keep driving this thing, cleaning it, and maintaining it to a wonderful level.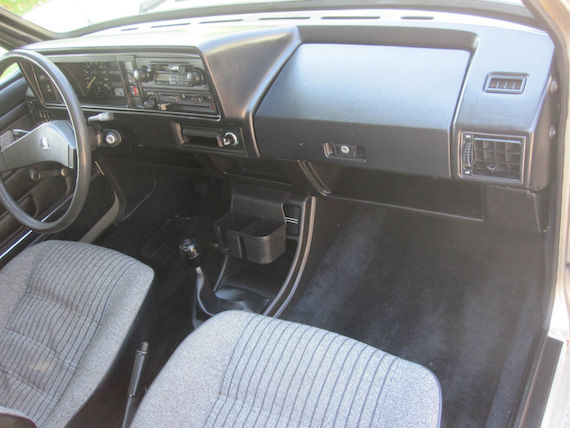 Year: 1984
Model: Jetta
Engine: 1.6 liter inline-4
Transmission: 4-speed manual
Mileage: 145,000 km
Price: No reserve auction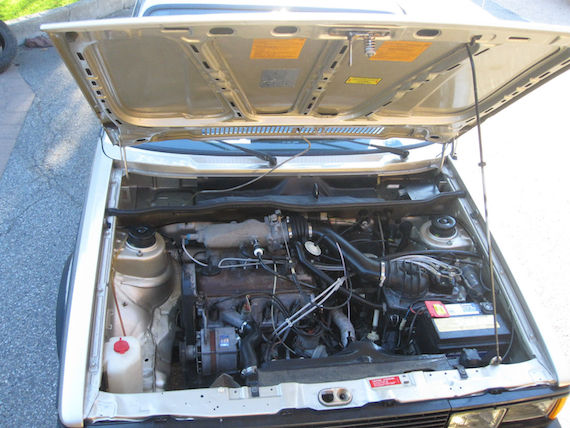 1984 VW Jetta Mk 1, 4 door, sunroof car, time capsule, mint, gold w/blk trim. 13″ steelies with stock hubcaps, ready for collector plates. Completely stock 145,000km. 1.6L standard w/ rare 4 speed plus E. Drives as new, suspension, brakes, steering and driveline feel as new. 1 owner up to 2013, Okanagan car at it's life, driven lightly in Southern British Columbia, desert climat. Interior is mint, headliner, seat fabric, dash, vinyl and seat foam excellent front and back other then some drying in foam driv and pas seat backs. All electricals work. See photos for condition. Collector plate application in, currently insured. Looking for appropriate new steward for this little gem.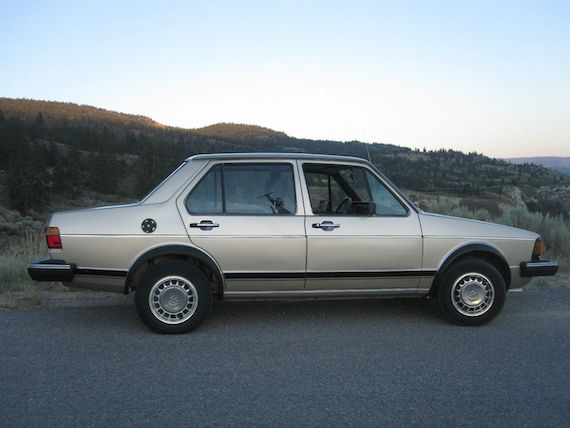 Steward is a great concept for this lovely little Jetta. I'd be interested to see if its entirely original, which would probably give a little more reason for the price to go up a ways from its $5,000 opening bid. Wherever it ends up, there just aren't that many A1s around like this at all, and the fact that this one has actually been driven and not just sitting covered in a warehouse makes it that much more reasonable to just drive it and keep it perfect. It will probably push up towards or even slightly above $10k, and I suspect the buyer will be very pleased.
-NR