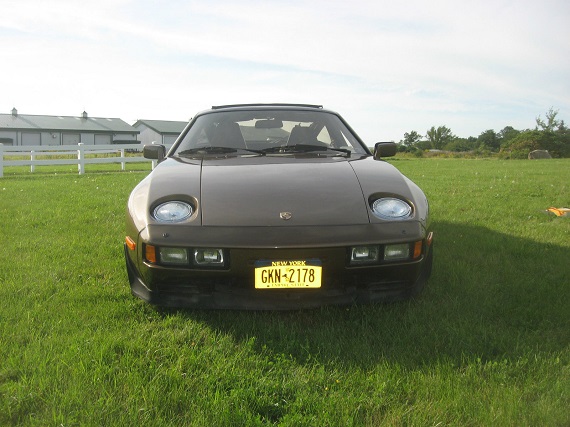 I have extolled the virtues of the 928 in previous features so I won't belabor that point and will get straight to the car featured here: a 1980 Porsche 928S Euro model. That this is a Euro model is key. A good GT car should provide somewhat effortless acceleration in order to propel its driver forward with all of the elegance and haste that such a driver might require. These are, after all, performance machines. In the US market, however, that performance was limited by emissions requirements to a paltry 231 hp in 1980. While that figure would creep up, it wasn't until 1985 that the North American 928 came with 288 hp and not until the release of the S4 in 1987 that output would surpass the 297 hp produced by the car featured here. This car isn't perfect; it comes with a few flaws and is an automatic rather than a manual, but for a buyer who might really desire an early-80s 928 a Euro model is the way to go and this low mileage example might make for a good option.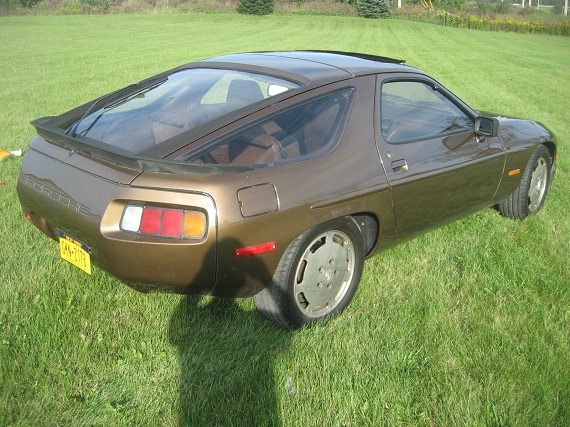 Year: 1980
Model: 928S
Engine: 4.7 liter V8
Transmission: 3-speed automatic
Mileage: 32,311 mi
Price: $17,900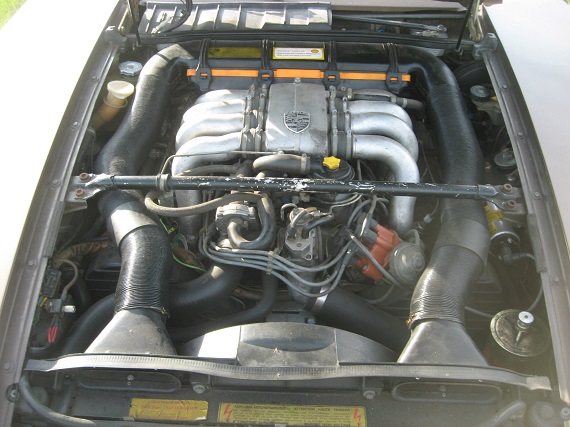 Really nice original Low Mileage 1980 928s Euro. Licensed and currently driven in New York State USA.(though not for too many miles) grey market 928s Euro. Originally owned by a MD, was stored for about 20 years upon his death. New brakes and tires after removal from storage. Runs great, sounds awesome, feels really good to drive. Most powerful V8 motor sold in Porsche 928 that year. Front air dam and rear spoiler. Paint is good, but there are some swirls from buffing and a couple of stars in the paint you can find if you look long enough. The leather is pulled back about 1/4″ from the vent above the passenger seating and needs re-gluing in the rear quarter behind the driver. A good craftsman should be able to fix these. I bought a replacement power antenna, it needs to be installed. Climate control fan works only in defrost position. Passenger window is up and will not roll down.
There just were not that many of these cars made and imported to the US. This one is really nice original with really low mileage.
Please ask any questions or better yet, come and take the car for a drive. Matt (716)498-0467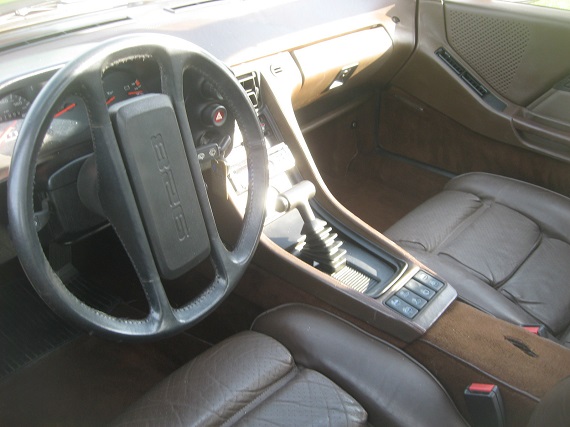 A Brown on Brown color palette is certainly a period correct choice and for the most part the exterior and interior look to be in good shape for a car over 30 years old. The seller has noted the car's flaws so we can at least approach this sale with the right expectations. At $17,900 the price is high for a 928 of this vintage, but it's difficult to gauge the increased market value of a Euro model. To get the performance of a S4 with this low of a mileage figure would probably cost more than the selling price here so the price isn't egregious. Either way, this is sure to be an interesting car and for the right buyer it should make for a good highway cruiser.
-Rob