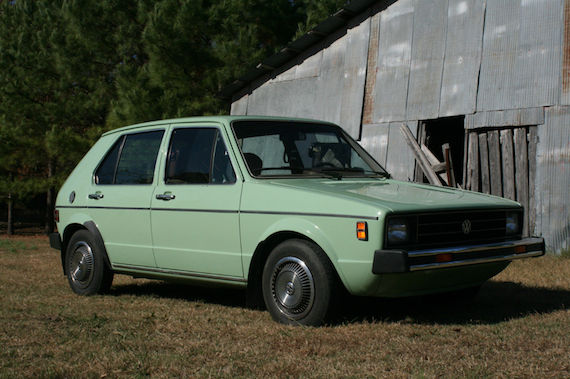 This Mint Green Rabbit was an estate find and the title is still in the original owner's name giving you the chance to be just the second owner after 35 years. Its condition is almost as mint as its exterior, having covered just 46k miles in those three and half decades. It's not perfect, with a few small rust corners that show repair/repaint attempts and a fading hatch, but overall it's a very pretty 4-door Rabbit. Somewhere along the lines it sounds like the original manual was swapped out for an automatic transmission, a questionable choice but somewhat in accordance with its history of low use by old folks. The color, the vintage, and the condition make it the perfect car for the well-coiffed hipster or a nostalgic grandma.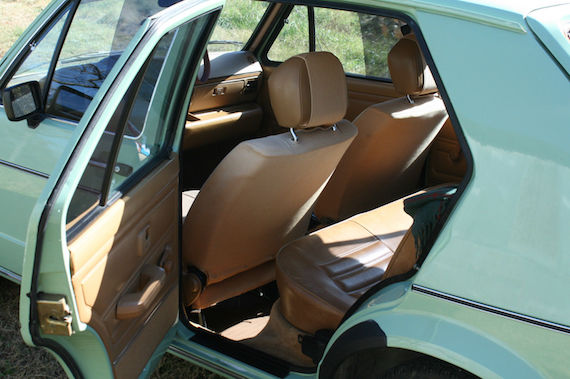 Year: 1980
Model: Rabbit
Engine: 1.6 liter inline-4
Transmission: 3-speed automatic
Mileage: 46,300 mi
Price: Reserve auction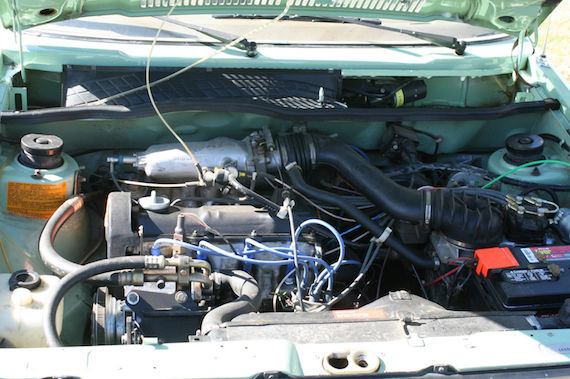 This car is an Estate find, and was purchased from the original owner. it has 46,300 actual miles and this may be the cleanest, lowest mileage, rabbit I have seen. I purchased this car with the intent of driving it every day, but after I brought the car home and checked it all over I decided it needed to be preserved as a collector. The Estate Broker said the car had not been out of the garage in 6 years, and spent most of its life inside. The car is not absolutely perfect but it is very close. It has the 1.6L fuel injected gas engine with an automatic transmission. The air conditioning is all original and still blows ice-cold air, and no charging was required. Everything works as it should. I have received all service work with the car. I am not absolutely positive, but I believe the car came out with a manual transmission, and an automatic was installed on a later date (based on the shop bill). I am more than happy to send more pictures and answer any questions. I have all transfer paperwork from estate broker, but the title is still in the original owners name.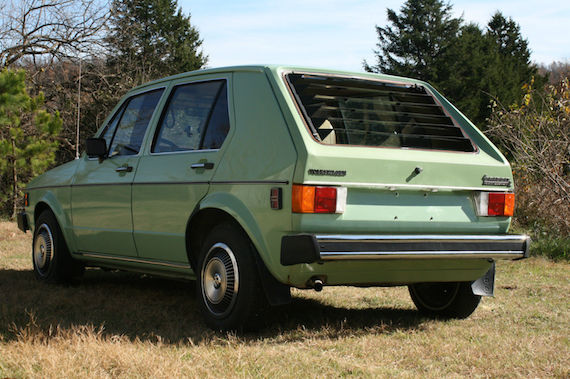 A perfect city car for Williamsburg or the Mission where it can carry 5, fit in any parking spot, and the mint green will go perfectly with an old Celeste Bianchi. And it doesn't even matter if said hipster never learned to drive stick! They can still look old-school and funky while just using two pedals. The reserve auction is starting pretty low and doesn't really have reason to really chase the low-mileage GTIs due to the minor blemishes and autobox. That said, clean, low-mileage cars in general have been fetching surprising prices. Anything under $5k seems fair for so few miles, but we'll see how much green the market feels this Mint Rabbit deserves.
-NR