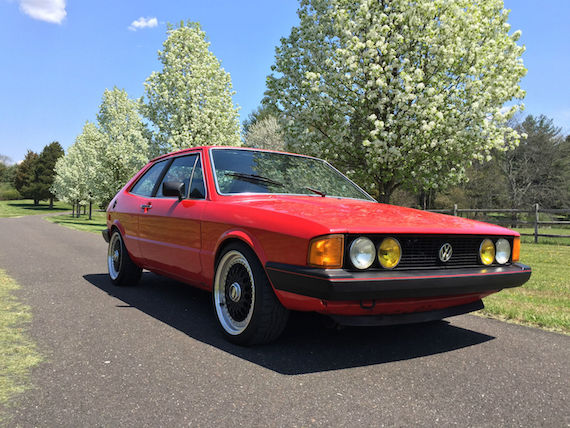 I've always been massively attracted to the original Scirocco. The Giugiaro design is late-70s simplistic beauty at its best, an aesthetic almost entirely lost these days (although pleasantly approximated by the new Lamborghini Huracan). This well-modified 1980 example keeps it simple with black-centered 3-piece BBS wheels and a minimal rear spoiler. Not a line out of place, and the excellence continues inside with beautiful plaid seat inserts. This is not all show, however, as the attention to greatness includes any VW fan's laundry list of Mk1 improvements. Yes, I love GTIs, GLIs, and Rabbit Pickups, but Sciroccos like this are the Mk1s I lust after.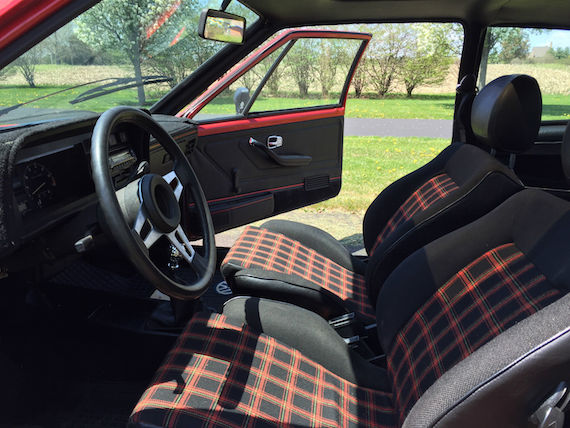 Year: 1980
Model: Scirocco S
Engine: 2.0 liter ABA inline-4
Transmission: 5-speed manual
Mileage: 61,400 mi
Price: Reserve auction – $9,500 OBO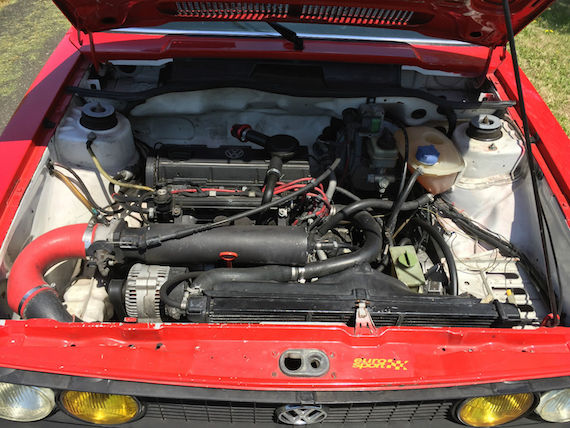 Imported to PA from San Diego 3 years ago.
Amazing Rocco
Since purchased:
New clutch
New Optima battery
New seats
BBS RS wheels installed

This was featured in Euro Tuner Mag
Won 2nd place at recent VW show
She is an amazingly FAST automobile and head turner
Selling because RaceCar expenses
CA car its whole life until 3 years ago and has only been driven on sunny days and never driven in winter

Exterior:
-Euro bumpers
-H4 headlights w/ French spec high beams
-Zender Rear Wing
-Rabbit small duckbill
-TT antenna
-Smoothed rear wiper, antenna hole, and mouldings
-Glass moon roof
-Red tinted rear blinkers

Interior:
-Reaposltered plaid seats LIKE NEW w/ matching re-covered rear bench
-Golf/Jetta A2 fuse box, dash harness, switches, and instrument cluster w/ functional MFA
-Momo steering wheel & pedals
-Custom Headliner w/sunroof
-VW snowmats
-OMP 3 pt. Harness (off car at this time)
-Rabbit 'L' center console
-Optima battery relocated to trunk with cut off switch
-TMI carpet kit w. dash cover
-Kenwood CD/stereo w. front aux input & Boston Acoustic 5.25″ 2-way speakers

Engine, Trans & Exhaust:
-CE2 engine wire harness
-Bosch EFI (Motronic 5) with GIAC chip
-25k miles on refreshed, balanced and blueprinted ABA block w/ SCCH stage 2 ABA head, TT High lift valve springs, Titanium retainers, Mk4 lifters, Adjustable Cam Sprocket, Custom intake manifold with ABA Throttle body, external oil cooler.
-Eurosport 4-2-1 header and exhaust
-New diesel motor mounts w/ poly front snub mount
-9A tranny w/100m Axles, ACT Pressure Plate, ATE Vented/Slotted rotors w/ EBC green stuff pads, new rear wheel bearings and shoes

Suspension, Wheel & Tire:
-KW Variant 2 damping adjustable coilovers (needs stripped collar replaced in left rear- ride height not adjustable in rear at this time)
-Autotech Solid Rear Swaybar (28mm) (comes with front 19mm off car)
-Eurosport Rear stress bars
-16V Lower Tie Bar
-Poly Rear Axle and Front A-arm bushings
-16″ BBS RS wheels with Azenas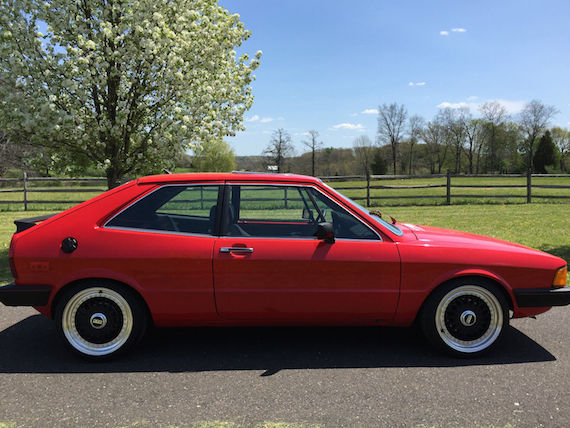 I want this Scirocco! The right color, the right wheels, the right generation, the right modifications – yes, this is the right VW. You'll have to decide what the right price is however. A greedy person could easily ask over $10k here, but $9,500 seems not too far off for such a gem.
-NR