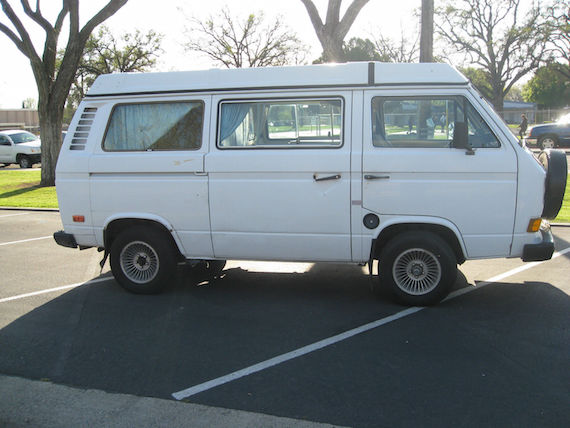 In my continuing exploration of the extremes of the Westfalia spectrum, today we have an extremely inexpensive aircooled model with a recently rebuilt engine and transmission highlighting its plausibility as a great starting point for an enthusiastic but frugal Vanagon enthusiast. The refrigerator and the stove don't work, but for just $6,500 you get a decent looking, strong-running van and can improve the camping functionality as you go. Compared to most of the Westies out there, the buckets of money you'll save on this one should leave plenty for the fix-it fund – or for a nice cooler and kerosene camping stove.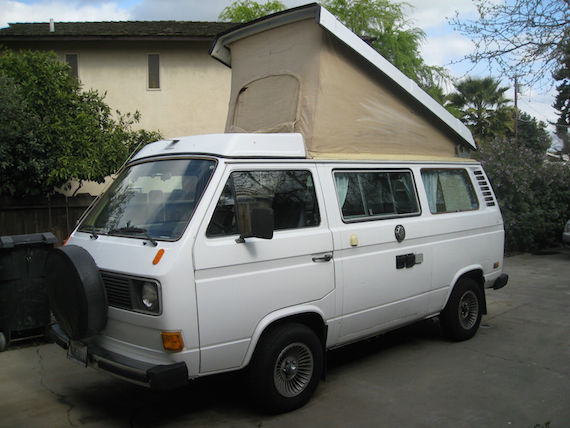 Year: 1980
Model: Vanagon Westfalia
Engine: 2.0 liter aircooled flat-4
Transmission: 4-speed manual
Mileage: Unknown, 14,735 mi on rebuilt engine
Price:$6,500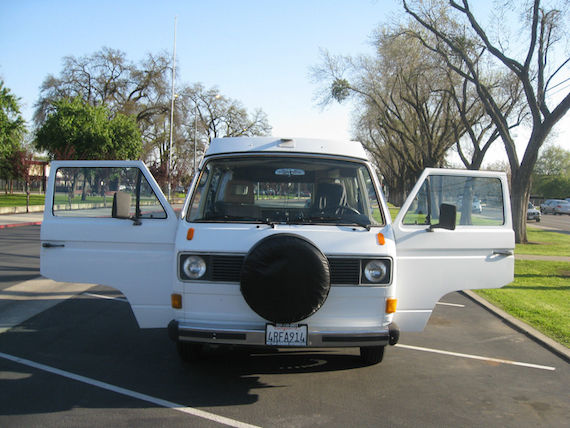 1980 camper runs great. Refrigerator and stove do not work. Does not have curtains. No rust. Needs cosmetic work. Solid body. All work done by local VW Shop, paper work on hand for review. Mileage on rebuilt engine is 14,735. Mileage on rebuilt transmission is 3,700. Good tires, heavy duty. Good electrical system. Hate to sell it but I am a lot older thanthe van and now drive an automatic bug!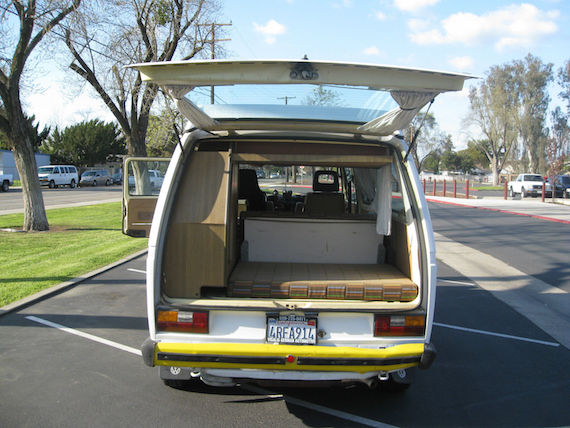 The front-mounted spare tire gives it that Snoopy look that too many T2s are forced to endure, and if not for its functionality I'd hate it here too. At least it doesn't have a daisy, peace sign, or heart cover on it! It underscores the main point here however, being that this is a cool, decent little van with a lot of possibility and a refreshingly low asking price. Whether you're a seasoned VW veteran or a newby looking to learn what the aircooled VanLife is all about, a rust-free Westy with rebuilt engine and transmission seems like a great starting point for the next project!
-NR