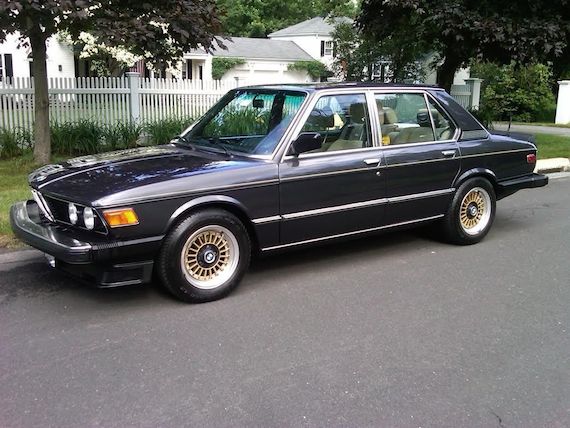 This classy E12 that we featured last summer is still looking for a home. I would assume that the 300k miles have led interested parties elsewhere, which is a shame. It's still just as clean inside and out with the great Zender bits. 10 months and $1k later, it's a better deal on a clean survivor that needs a good home!
The post below originally appeared on our site August 22, 2014
The Bavaria down the street from me always gets a second look, and the progression to the classic E28 was a smooth one. Bridging the gap was the first generation of Bimmers named 5, and today's E12 has been putting in some serious work since it was built over 30 years ago. It looks fantastically late-70s/early-80s with gold wheels matching the pinstriping. The grey paint has a few blemishes but overall this car still shows classy and sporty in a way few cars of this era can. Think about what the American car companies were putting out in 1981… and then stop because it's horrifying. One thing I love about 80s cars is they represent one of the last generations that can be maintained and continue running forever. With the computer invasion, I find it hard to believe that an E60 5er will ever see 300k miles. This 528i, however, has covered those miles gracefully and is ready for someone to help it go another 300k.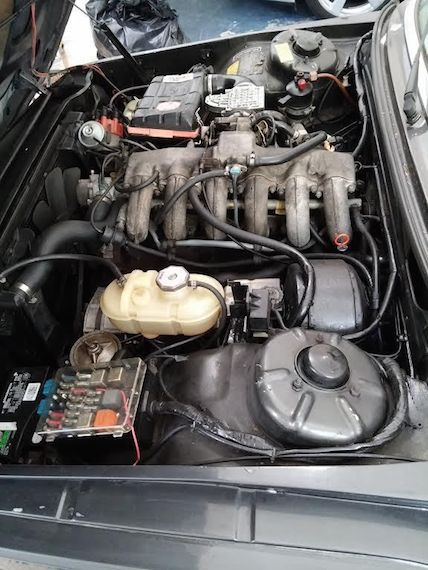 Year: 1981
Model: 528i
Engine: 2.8 liter inline-6
Transmission: 4-speed automatic
Mileage: 300,425 mi
Price: NOW $4,850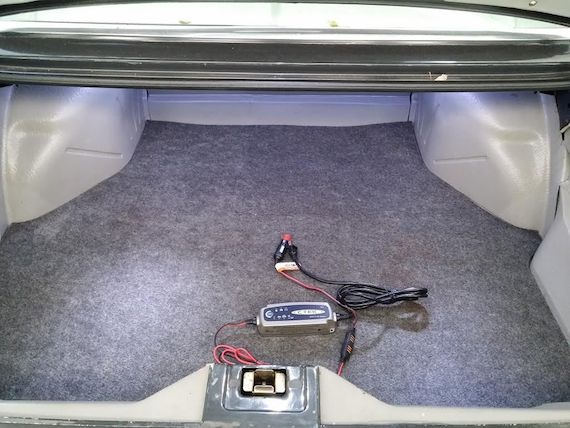 The car has over 300,000 miles and has always been perfectly maintained. The only issues are some minor rust spots. The seats and headliner show normal wear and can be replaced to make it almost showroom new. The power door lock for the rear passenger door sometimes sticks. Updates include: Euro lighting, 15" three piece wheels, Zender Rear Spoiler, New hood rondel new tires, new stereo and speakers, Momo wood wheel, New exhaust tips. Recent muffler installation.front and rear spoilers. I have also upgraded the internal bulbs of the brake lights to LED's. The same for the rear side marker lights. The interior is awash in adjustable LED lighting throughout. The car has Nightbreaker bulbs for headlights, fogs and high beams. The alternator was replaced two years ago. The car has one year old Continental winter tires on, because I used it about 5 times this winter. I was going to buy summer tires before I decided to sell it. New Megatron Battery. Worst rust spot above side marker,photo.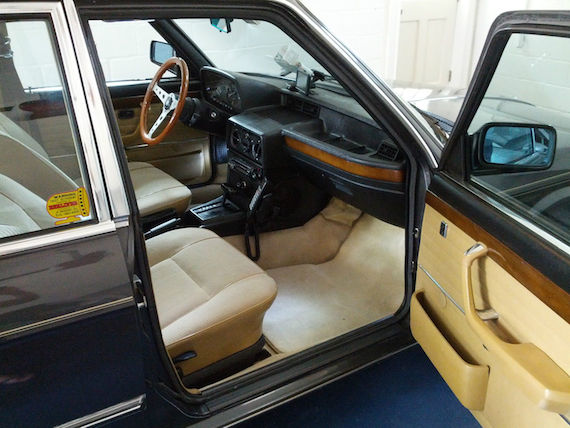 The interior LED lighting actually looks unexpectedly subtle and helpful – when I first read that line I was prepared to run. Overall, this is a gorgeous classic that isn't perfect, but is pretty darn nice. Clearly a distance-runner, let's keep the good ones on the road, eh folks? While pretty, I'd anticipate the price coming down a little before it sells.
-NR