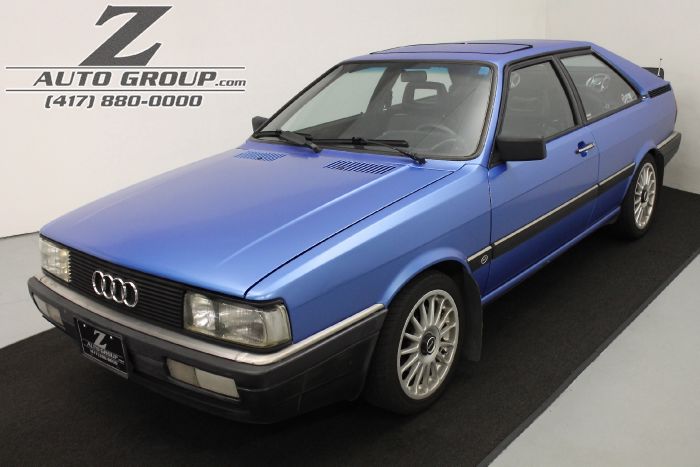 Being a huge fan of the B2 Audi, and with so few floating around, you'd be potentially forgiven for believing that I'd remember ever single one I see. But even though there are small amounts of them still floating around in comparison to the E30 market, let's not forget that the Coupe GT was a relatively popular model for Audi, with over 100,000 produced. A reported 22,000 of those made it to the U.S., with the majority being the early Type 81 model with rectangular headlights. Only about 8,500 were the later, higher horsepower post 1985 models with updated interiors and exteriors – for argument's sake, not many more than the original M3. So, it's fair to say that I do recognize a fair amount of the survivors that pop up as I'd guesstimate that, unlike the E30, less than half of those originally imported post-85 cars still survive today. This one, in particular, looked instantly familiar – but not because of the color; in fact, in spite of it: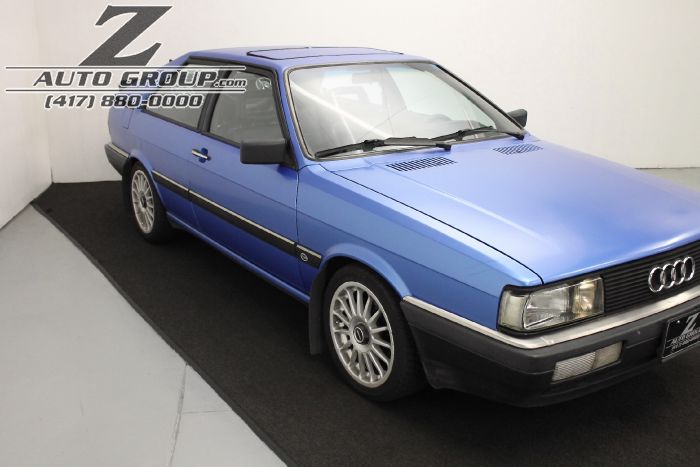 Year: 1986
Model: Coupe GT
Engine: 2.3 liter inline-5
Transmission: 5-speed manual
Mileage: 142,070 mi
Price: No Reserve Auction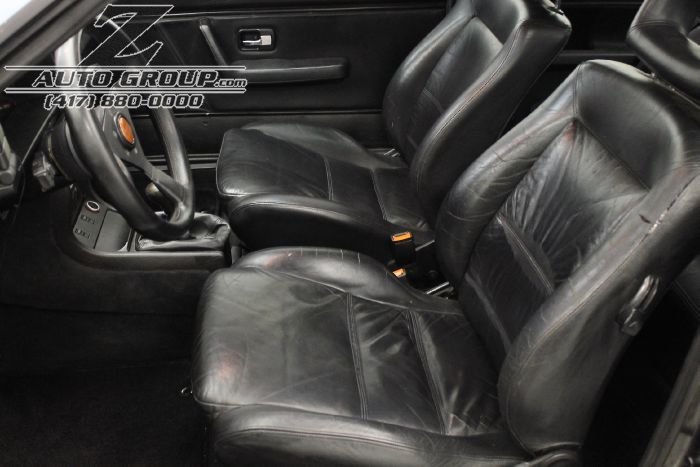 1986 Audi 4000 Coupe GT!

Flat Blue Vinyl Wrap
Black Leather Interior
Manual Transmission
Tons of Service Records
http://mongrelmotorsports.purpleflyingmonkey.com/pages/Audi.html

Outside is in good condition as the pictures show, no dents, dings, or damage present. Inside is also in good condition, no stains or odors present, non smoker vehicle. Tires are in good condition, plenty of tread remaining for the new owner. Lots of service history, rare car in pretty solid condition. Feel free to email zach@zautogroup.com or call with any questions you may have.

Zach's Mobile: 417-234-4753

Main Office: 417-863-9100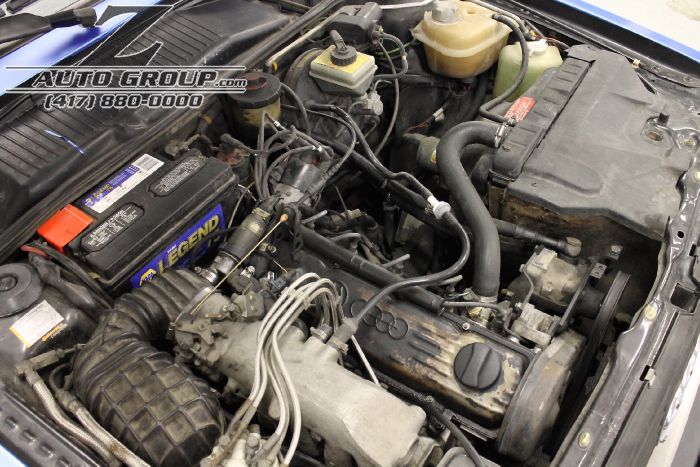 Sure enough, a quick look at both the interior, headlights and wheels along with the remnants of the original color on the bumper covers led me to believe this was a car I was quite familiar with. Around the same time that I got pretty heavily involved with modifying my Coupe GT, there was another in Pennsylvania running SCCA hillclimbs. In many ways, our modifications were pretty similar – heavier duty suspension, a swap to later 4-wheel disc brakes, upgraded 2.3 liter 10 valve motors to mimic the "1987.5 Special Build" cars. Both our cars had some unique attributes; mine was the rare Oceanic Blue Metallic originally, while Dwight's was Graphite Metallic with black leather – a very rare item to come across. Dwight eventually moved on and sold the GT, which later on popped up with a notorious seller/collector in Portland; we've featured a few cars he's grabbed onto to. He was attempting to flip the car, but by now, as with many of the Graphite cars, the clear coat had failed and the car needed a paint job and in my opinion he was asking too much money. He also postured it as the best built Coupe GT in the country, which I – and many of my fellow GT track enthusiasts – took umbrage with. Then it disappeared for a while, only to pop up in my regular Audi searches on eBay. The link to the original build tells you much, much more about the car than the dealer's listing does, and it would appear that the car is still in the same shape it was in 2006, though the cage is gone and so, too, may be the 2.3 10V motor; under the hood are the tell-tales of the 2.2. As Dwight mentioned bigger valves in his post – something indicative of the 2.3 NG/NF head – I'm inclined to think that somewhere along the way the motor was changed out. That said, I built a hybrid 2.2/2.3 for my GT before I went to the 7A 20V, and outside of looking at the engine code on the block you'd never know the difference. It would appear that the dealer also installed the vinyl wrap to correct the paint flaws; understandable, though why they didn't do something like a matte silver or graphite is a little beyond me. In any event, the car still has nice details like the black leather and Euro headlights, and along with the upgraded suspension, brakes and wheels this makes the car far above par in condition on the market. That, perhaps, helps to explain the relatively active bidding; with two days to go, the bidding has pushed over $3,100 with 29 bids. For a completely original, excellent condition example, we've seen a few trade in the high single digits, but I'd expect the ceiling for this example to be right around $4,000. For that money, you get a great GT car capable of fun on the track and one that stands far apart from the norm in the classic German car market.
-Carter