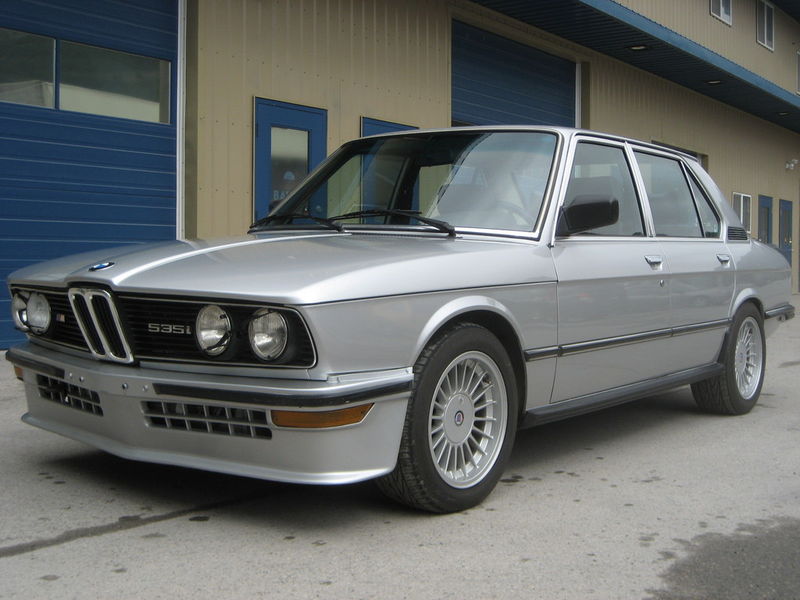 A few years ago, the seller of the BMW 2002ti and E28 M5 we featured sold both cars in order to take better advantage of his then-new acquisition, a 1981 BMW M535i. Fast forward to today, and priorities for the seller have changed, and he's looking to move on from this wonderfully rare example of BMW history.
The E12 M535i was a fitting bridge between BMW's 1970 and 1980s performance model, the 3.0 CSL, and the upcoming E28 M535i and M5. More than just a gap model, though, this car featured an uprated 3.5 liter 210hp Motorsport built motor coupled to a close-ratio 5 speed with a limited slip rear differential. Outside, the Motorsport division added front and rear spoilers, while the interior received deeper bolstered Recaro seats. This particular car has been taken to the next step with many Alpina details, such as the B9 head and B7 intake. Additionally, the car features some of our favorite Alpina turbine wheels bolted to the correct Alpina-specific suspension. For the purists, the car also comes with the correct original BBS Mahle wheels and M535i stock suspension. We actually featured this specific car back in 2010, and as Aaron said at the time, this is truly a special car: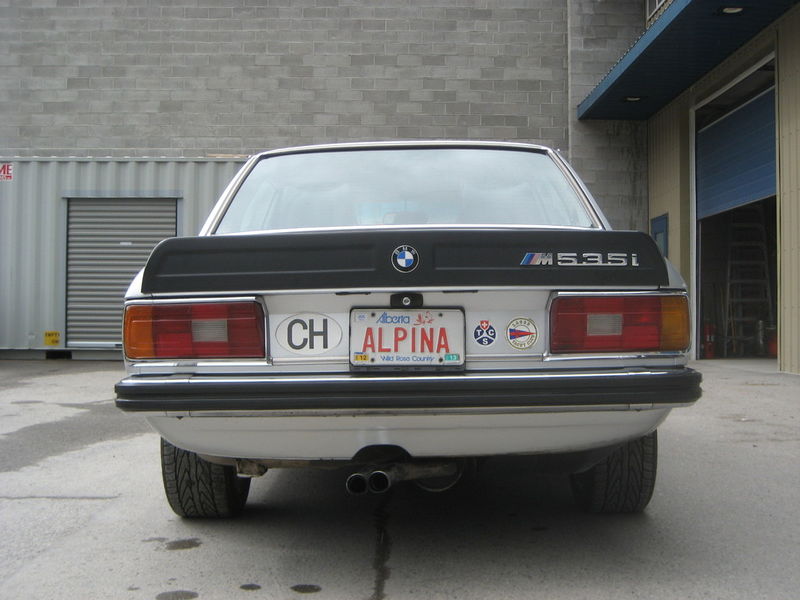 Year: 1981
Model: M535i
Engine: 3.5 liter inline-6
Transmission: 5-speed manual
Mileage: 138,700 mi
Price: $19,900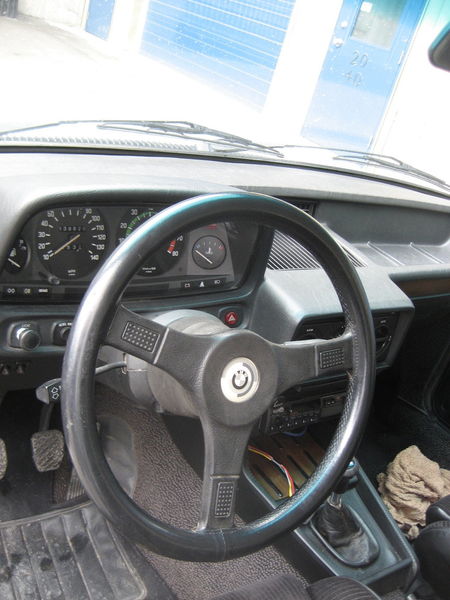 A pristine example of a very rare BMW – never sold in North America. The first car (aside from the M1) produced by BMW Motorsports. Read all about it here: http://www.bmwmregistry.com/model_faq.php?id=3 Highlights of the car include: – 1 of 960 LHD units (1410 in total) produced. This is one of the last produced. – Imported into US from Switzerland in 1998 – have all EPA/DOT releases and nearly complete records from original sale in Italy. – Car had a repaint in original Polaris approximately 10 years ago and still presents very well. – About as rust free as you can make an E12 BMW – which is to say, some minor surface corrosion underneath but nothing on the body. I had all areas showing evidence of corrosion addressed two years ago, including the right front jack point, two small patches on the trunk opening, the spare tire well and a spot on the LF fender where the side marker light was removed when repainted. – Alpina B9 'big valved' head with Schrick 290 degree camshaft – Alpina B7 turbo intake manifold – Full Alpina suspension (special valved Bilstein shocks, Alpina springs and Alpina rear anti-roll bar). Have original M535i-specific suspension parts as well. – 16″ Alpina wheels. Have original 14″ BBS Mahle wheels as well. – Interior very nice. Crack-free dash, original Recaro seats in black corduroy fabric (driver's seat bolster is showing wear but have enough OEM replacement fabric to redo front seats), excellent original carpet. – 138,700 miles. The Alpina head and intake manifold were installed at 126,000 miles. – Recent (this spring) work includes new OEM fuel tank, new water pump, new belts and valve adjustment – Compression and leakdown tests from the PPI conducted in 2010 when I bought the car were: #1 – 190 – 3% leakdown; #2 – 180 – 5% leakdown; #3 – 190 – 5% leakdown; #4- 180 – 12% leakdown; #5 – 185 – 4% leakdown; #6 – 190 – 2% leakdown. No reason to think those numbers have degraded. Lots of photos can be found at http://s71.photobucket.com/user/grbbenny/library/M535i?sort=6&page=1 Reason for selling? My list of 'cars to own before I die' is long and I'm not getting any younger. Price: $19,900. I would look at certain trades from that list including a first generation M Coupe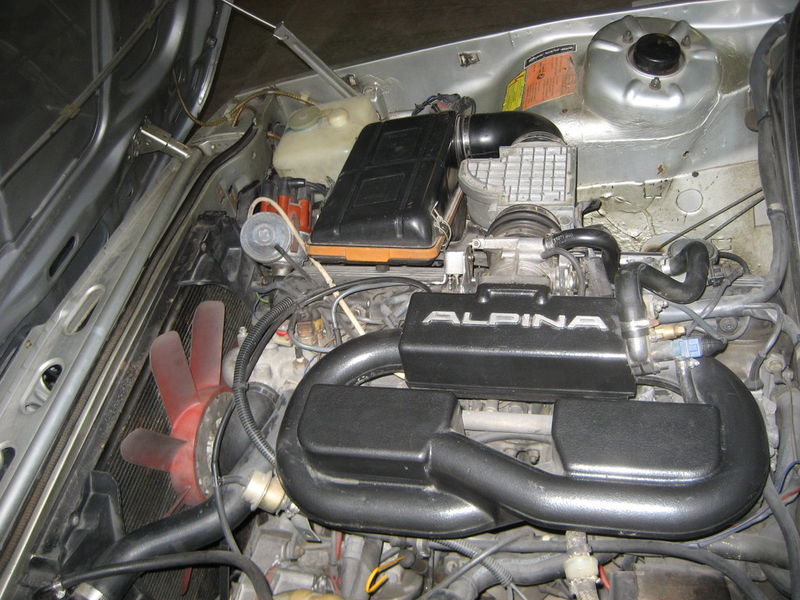 The seller is honest and upfront about the car's current condition, which is critical when jumping into one of these older BMWs or even an older car in general. In the current state this isn't a Concours car, but to me that makes it much better – you won't be afraid to drive it, and it still looks spectacular! Polaris Silver over Black is a favorite of many and looks classic on this car. The seller provides some excellent photos of known trouble spots on the E12, and they do look free of major corrosion. I had a friend and a cousin who both owned a 1981 528i, and they had much difficulty with the fuel tank leaking (which I've heard is common on these), so it's nice to note that headache has been sorted. Mechanically the car is on point and should provide many smile-filled miles before you need to do any serious engine work. As entertaining as that 528i was to drive on the street, I can only imagine that an additional 40 horsepower, the close ratio 5 speed and limited slip, Alpina suspension and better brakes would make for a very fun driver.
Comparable cars would be a clean E28 M5 or a driver E30 M3, but this car is much more exclusive than either of those. The clean Euro look is something that many E28 owners spend thousands to even tens of thousands to recreate, yet here is a pristine example of exactly what they strive for, already done and correct. With the proper DOT and EPA paperwork, bringing it back to the U.S. should not present a problem, as it has been previously registered here. This car could and should be enjoyed on weekends and, as the seller has from the photo stream, at vintage rally events and shows. At any BMW or German car show, it would be sure to bring a crowd. Yes, you'll spend a lot of time explaining that those M badges actually do belong on there, but I've always felt that owning a car few others do brings me much more joy than following the traditional mold. If you're a fan of BMWs, you're sure to love the purity of this car, and you'd be running something a little different and a lot more special than the rest of the crowd!
The seller offers his photo album on the car here.
If interested, please contact the seller here: grbbenny@gmail.com
-Carter