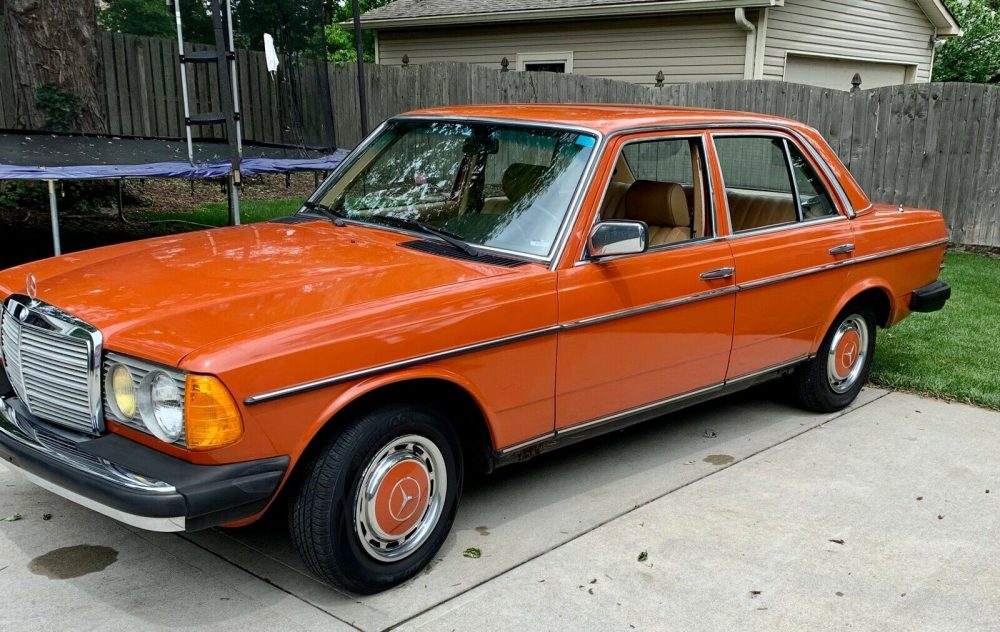 Long live the W123, may it ride forever. It probably will too, if not for one eternal enemy that we'll get into in a moment. There seems to be no mechanical limit to these machines as long as a reasonable amount of effort is put into regular maintenance and repairs. A few weeks ago we saw a 1979 300TD with over 782,000 miles sell for nearly $10,000, and that probably wasn't even nearing the end of it's life.
Today, we have the trust 240D with the OM616 paired with the basic 4-speed manual gearbox. There is no much to go wrong with this, except maybe the clock turns fast than you are able to accelerate. This example is finished in English Red, which is more like bring orange, but none the less a great color. The catch? Well, I wish it was easier to fix.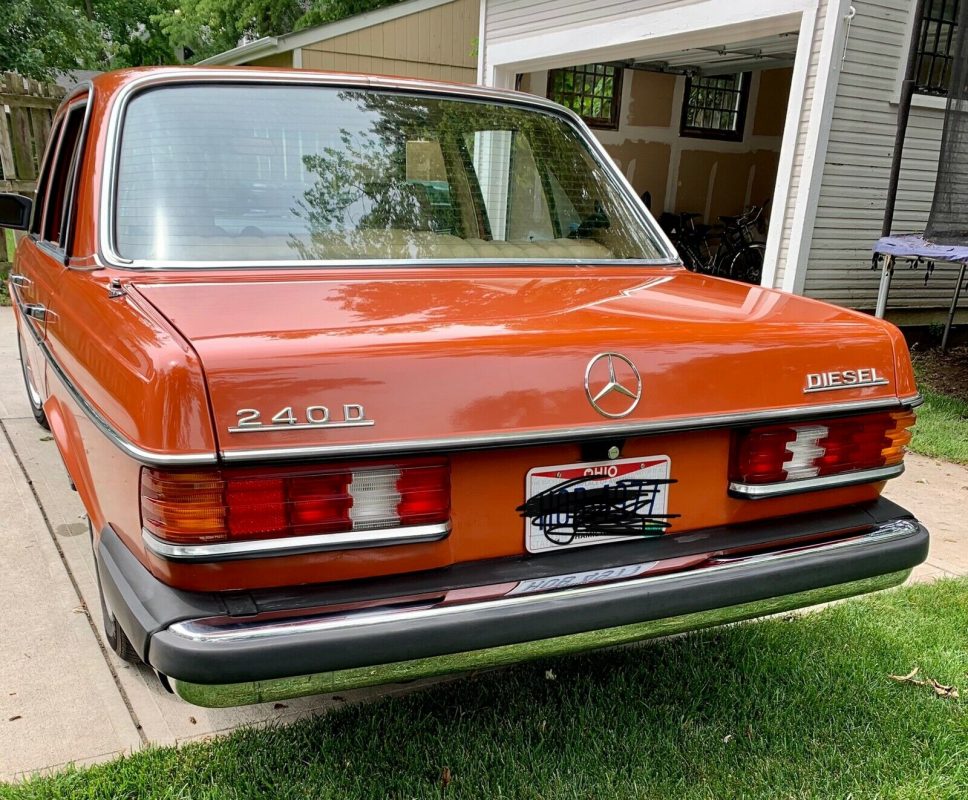 Year: 1981
Model: 240D
VIN: WDBAB23A4BB229088
Engine: 2.4 liter inline-4 Diesel
Transmission: 4-speed manual
Mileage: Unknown
Location: Cincinnati, Ohio
Price: Reserve Auction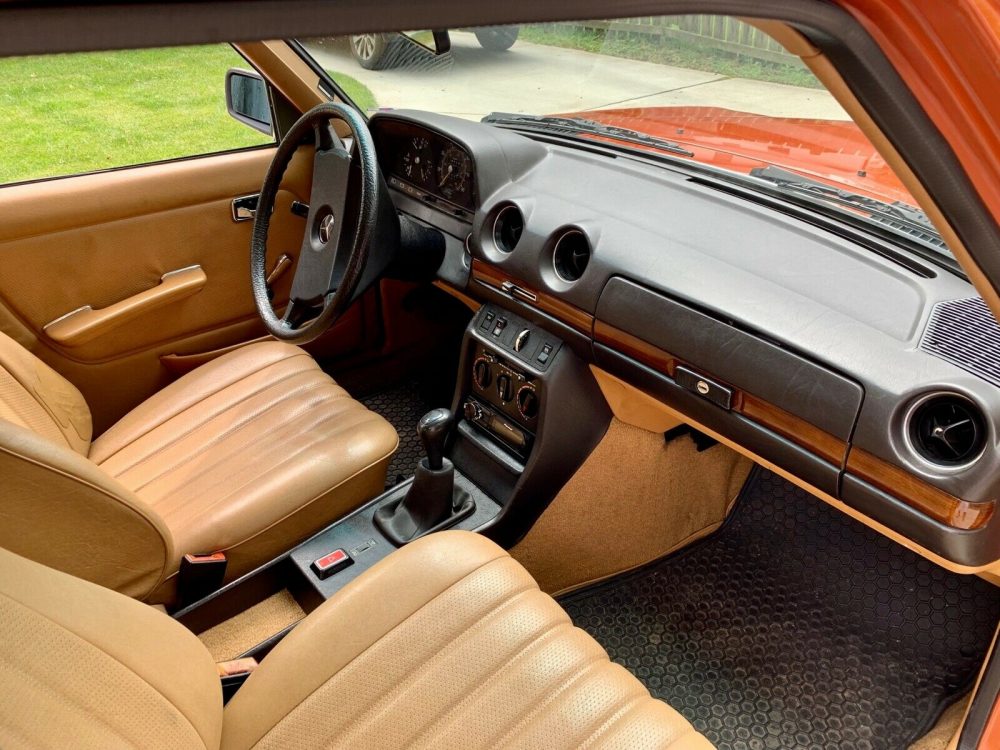 This is an outstanding daily driver and a real attention getter! I bought this car three years ago to drive after my daughter got her license. Now she's headed out. So, I no longer need it! I drive this car to work every day. I've also driven it between Cincinnati and Dayton several times. I've never had a mechanical issue with it. This car will safely get you through the apocalypse! Regular service and recent rebuilt front and rear brakes. The mileage is unknown but estimated to be between 120-130,000 miles. The cluster is not original. I have the original that will be included in the sale that has around 100,000 miles on it. Also included: like new snow tires, four extra hub caps, a vacume system repair kit (new and never needed), repair manual, various spare parts. This is not a show car. There are rust spots developing in several areas (pictured)—mainly around the rear wheel wells and there has been body work in the same areas (before I owned the car). Please message me with any questions. Low reserve!!

A/C and rear defrost do not work (and, I haven't had them evaluated)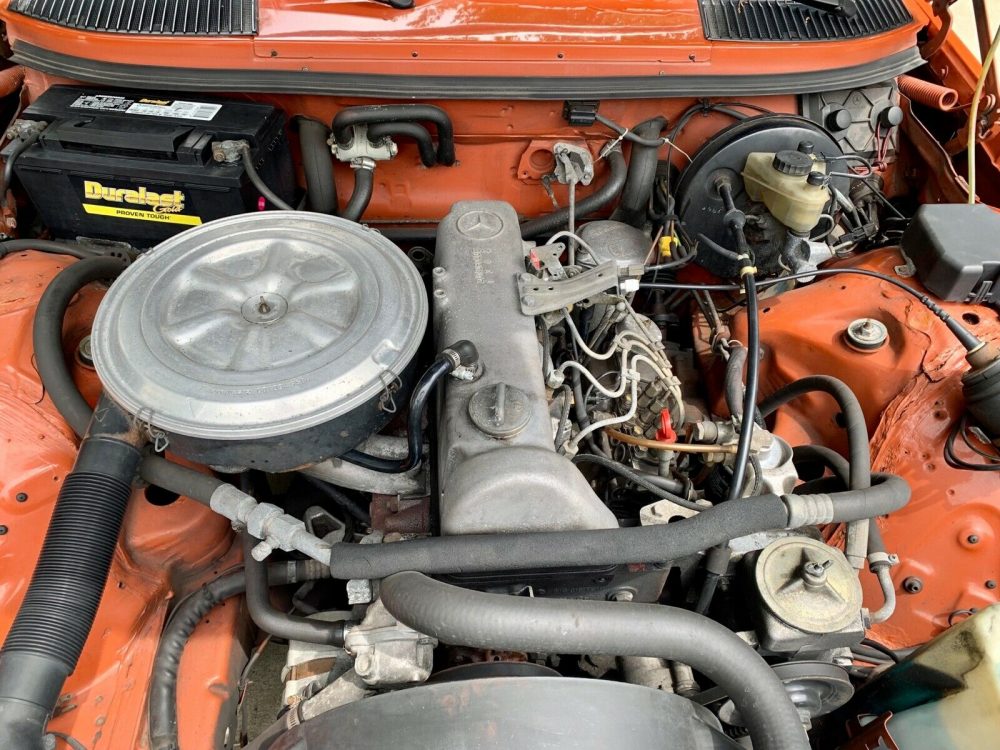 Sadly, this one is rusty. The wheel wheels are crumbling away, the rocker panels are a crusty mess, and you can see some sloppy layers of Bondo putty coming through. Even on the close-up shots, this one looks like a fast repaint. A great 10-foot car, but this body needs a lot of help. Thankfully inside the is in much better shape, although the seller has no idea how many miles are on it. Bummer.
This one is running with a reserve and I'm very curious to see where it ends. Mostly because I have a nearly identical 240D is a unique color and similar condition. There will be takers for it, but rust is always tough to judge knowing there is almost always more to what you can see. Can't wait to find out.
– Andrew