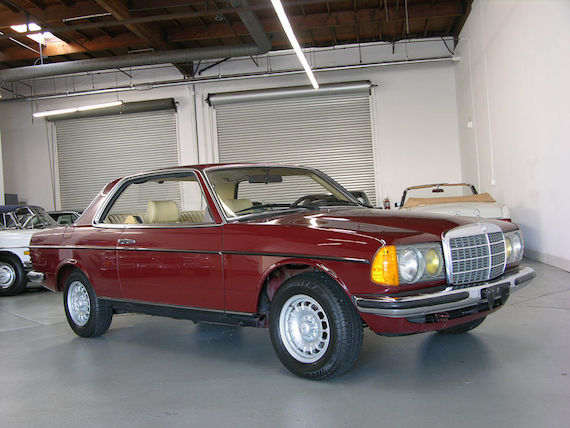 The 1981 Mercedes-Benz 280CE 4-speed manual we saw last October is back up for auction, not having met its reserve the last time around. If you aren't particularly a diesel fan yet are intrigued by the durability of the W123, there are few better options than a Euro market CE coupe such as this.
The below post originally appeared on our site October 1, 2014: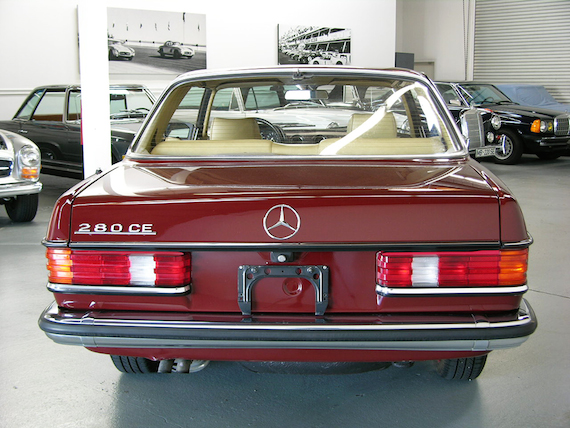 While visiting the Mercedes-Benz Museum in Germany back in 2006, perhaps my most favorite exhibit was a collection of brand new 1980s models sitting atop a Mercedes-Benz vehicle carrier. On their way to the hypothetical showroom, it felt as if you were frozen in time. One of the vehicles included in this display was similar to the car you see here, a W123 280CE coupe in this same shade of Orient Red. I couldn't tell whether it was equipped with a manual gearbox or not, but it was vying for my attention against the metallic blue 230E sedan right behind it. Want a W123 that's a bit unique? This would certainly be a good option.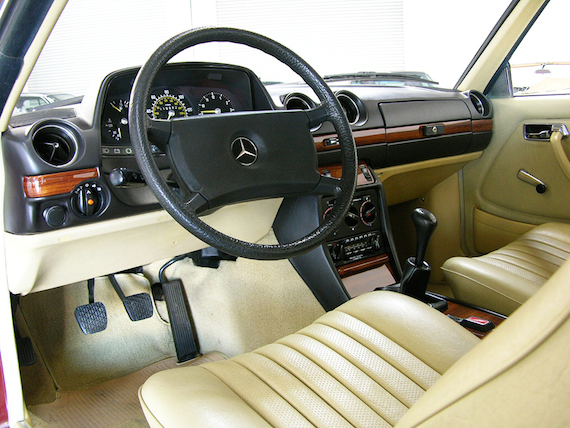 Year: 1981
Model: 280CE
Engine: 2.8 liter inline-6
Transmission: 4-speed manual
Mileage: 116,800 mi
Price: Reserve auction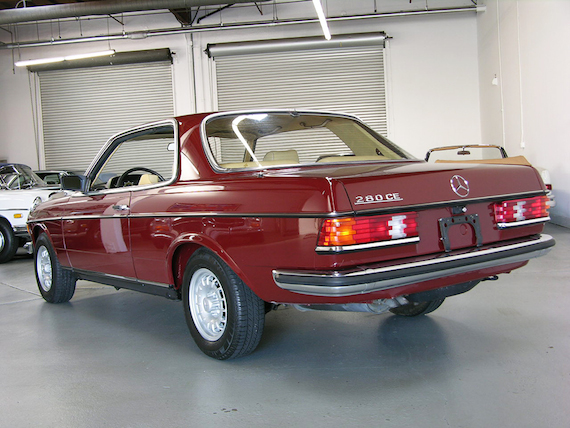 1981 Mercedes-Benz 280CE European Model

Orient Red(501) with Biege MB Tex(135) – 4-speed manual gearbox – ABS

VIN: WDB123053-10-022930

Euro model imported to California in 1984. Manual windows – No AC – no sunroof – M110 2.8 liter Euro spec twin-cam six with approx. 180 HP.

In the United States during the early '80s gasoline 123 coupe buyers were constrained to the highly optioned, heavy and fairly anemic US specification 280CE. However, the European market had access to a 123 coupe that would simply run circles around our US models. The sporting European customer could order a low optioned 280CE that would produce fully 25% more horsepower, and weigh close to 350 lbs less than our US models. This type of European 123 coupe was a very lively personal sports coupe and the specification of the car described below.

Our 1981 280CE was imported to California circa 1984 and was thankfully never damaged and never altered from it's original specification aside from the basic EPA requirements. A Euro 280CE fitted with a manual gearbox is virtually non-existent in the US – this is the first one we've been able to buy in 23 years – and, as is the case with any Euro model from this era, they are impossible to find in unmolested condition. Our CE was purchased by its second owner in 1984 and has spent the last 30 years in Sonoma, CA.

MB DATA:
466 – Central Locking
470 – Fan Clutch
531 – Automatic antenna
640 – 15 hole light alloy wheels
254 – Becker Europa Cassette w/stereo
812 – Stereo rear speakers w/fader
ABS Brakes

Full handbooks – early service stamps from Germany and 18 service repair orders from its US service facility – Excellent largely original interior – Excellent structure with zero rust – Excellent dash pad – Door/deck lid/fender bolts never disturbed – Exceptionally clean engine bay and undercarriage – Excellent street quality paint and coachwork

Our massive preparation included:
All fluids – Fresh engine/trans mounts – All new side moldings – Restored wheels – New correct Becker Europa radio – Restored wood (Madera Concepts) – New roof rail seals – Alignment – Sway bar link bushings – shift linkage bushings – Throttle linkage bushings – Wiper blades…and more.

The lightest and most powerful factory 123 money can buy and an extremely rare car in the US.

Call Roy Spencer @ 650-343-7980 for more details. Global shipping gladly arranged. this car can be inspected at our facility in Burlingame, CA – 5 minutes from SFO. Pre-purchase inspections available locally.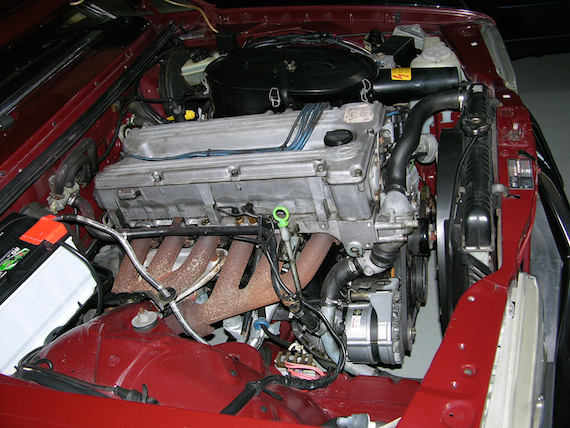 The thing that I like about the W123 coupe so much is that it has this uncanny way of combining class and durability into one package. This one has the added bonus of the slimmer Euro bumpers, but it would have been almost perfect if it had a 5-speed manual instead of the 4-speed unit for more efficient cruising. Still, a manual gearbox with the six-cylinder engine would make for one of the fastest W123 combos you could hope for.
-Paul