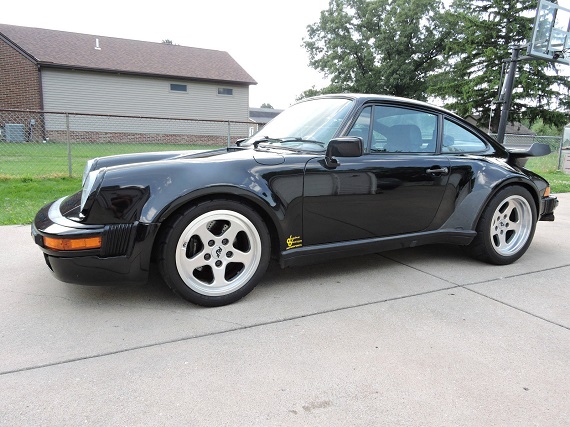 In the world of Porsche tuners, Ruf may be the name that is most hallowed. The company made its name long ago by taking cars with already excellent performance and turning everything up, in some cases way up. While they have begun to branch out their early work began with the 911 and here we have the model that began the madness: the Ruf BTR. Using Porsche's already prodigiously powered 930, Ruf bored the engine to raise displacement to 3.4 liters and then raised the turbo pressure to increase output to 374 hp. But these were never intended to be cars simply producing more power. The braking and suspension setups were improved, aerodynamic aids fitted, and the interior outfitted to meet a customer's specifications. All together you had a car instantly recognizable as a 911, but with enough visual cues to make clear it was not any old model. These were special. The example here is a 1986 Ruf BTR II, located in Ohio, with 67,200 miles on it.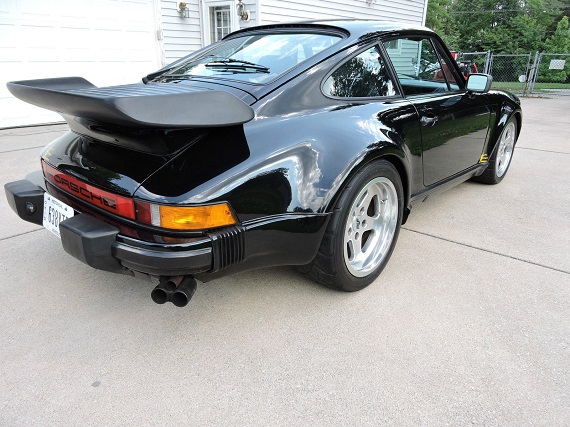 Year: 1986
Model: BTR II
Engine: 3.6 liter flat-6
Transmission: 5-speed manual
Mileage: 67,200 mi
Price: Auction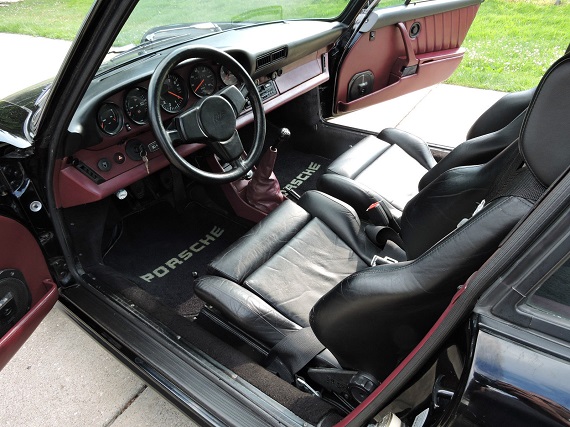 1986 RUF BTR II – Original RUF VIN W09 Car – RUF COA attached

This is a numbers matching RUF BTR II. It is 1 of 29 RUF BTR IIs and 1 of 200 RUF BTRs ever produced by the RUF factory.

Car has the factory RUF 5 speed and a number of RUF upgrades as stated in the COA. Car is in excellent mechanical condition.

Note the I had to list the car as a 1980 in order to avoid the EBAY VIN check. EBAY does not have these RUF factory car VINs online.

Some important RUF numbers:

VIN: W09TRCAFT34R06020

Engine Code: BTR 34 013

Gearbox Code: RUF 930 5 2 039

Car was originally purchased and owned by Clayton Dopke. Clay was a RUF dealer located in Ohio in the 80s and 90s. Clay performed a number of upgrades for the original owner of the car. Specifically Clay upgraded the engine to a 3.6 liter and installed a Dual Plug Electromotive crank fire ignition. Other than those upgrades performed by Clay the car is all original. Nothing but the best equipment was installed.

I am the second owner of this car and have owned it since 1996. I have painstakingly gone through the car replacing every shock, bushing and bearing as well as having the engine and gearbox refurbished and refreshed to better than new specifications.

Also note that this is the same car that was listed and sold in December 2014 at $80,600. Person that won bid in December was not able to come up with funds to purchase the car thus I am relisting. Please be serious if you want to bid on the car. Please also feel free to call me at (330) 703-7662Call: (330) 703-7662 if you have questions about the car before you bid. I will be glad to share all details of the car with you and put you in a position of knowing exactly what you are bidding on.

Thank You!!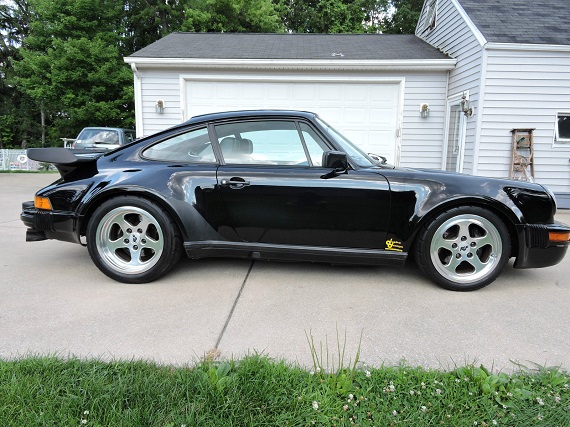 A no-reserve auction for a Ruf BTR is kind of insane to come across. Especially since this one seems somewhat inexpensive, and that's setting aside the peculiarity of the seller relisting this car with a starting bid of $85K after noting that it just sold for $80,600 in December (the winning bidder did not pay). Why the apparent low cost? The engine. As noted above, the Ruf BTR came from the factory with a 3.4 liter turbocharged engine, yet this car has a 3.6. Is this the same turbocharged 3.6 Ruf used in the 993-based BTR2 or is it something else entirely? We don't know. So while this does, indeed, appear to be a genuine Ruf build, that originality takes a significant hit without the original engine. Still, we are left with a fantastic performing machine from a premiere Porsche tuner and for a buyer who may not care about the collector status of the car this could make for an excellent value relative to any other 930. There's some legwork to be done to insure the soundness of this car's mechanicals, but if it checks out then this is a screamer.
-Rob