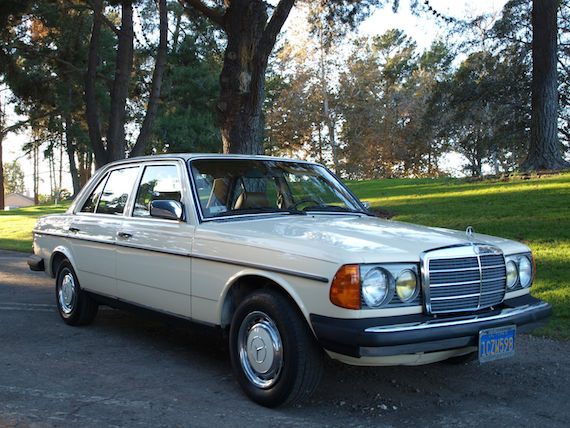 Ah the W123 Mercedes-Benz. Always a favorite here at GCFSB and a favorite, no doubt, of many of our readers. With about a decade of production and a number of engines and model variants to choose from, there's almost one W123 for everyone. However, certain models, especially late model estates, have been gaining serious traction in the marketplace. I believe it's a combination of fuel economy and nostalgia for the rock solid build quality of Mercedes-Benzes of yore that is driving this craze. However, in between, there are some often overlooked models that can still be had for enthusiasts on a budget. This 1981 300D for sale in California is one such example and it's a nice one, having covered under 60,000 miles during its life and on offer for around the price of what a new Nissan Versa will run you.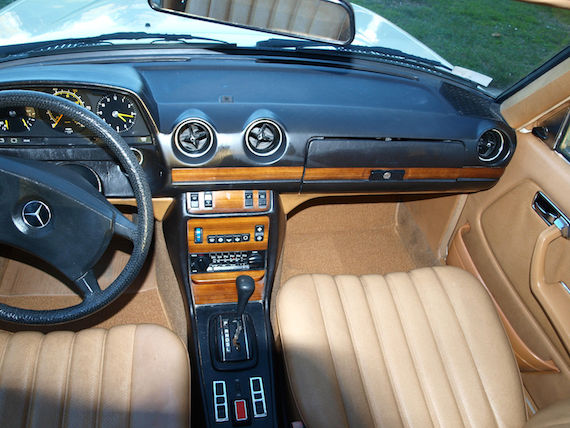 Year: 1981
Model: 300D
Engine: 3.0 liter inline-5 diesel
Transmission: 4-speed automatic
Mileage: 55,086 mi
Price: $13,250 Buy It Now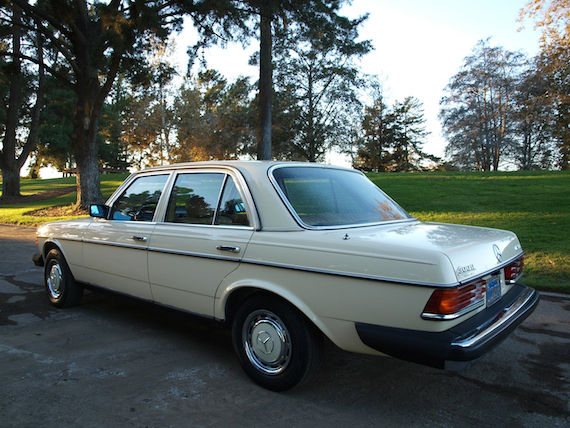 1981 Mercedes Benz W123 300D Diesel. 55K original miles. Code 623 light ivory with hand painted two tone pin stripe and palomino MB-Tex interior. This car is in like new condition. Every system on this car functions properly including climate control, A/C, door locks, Becker radio and all power accessories. All of the maintenance is up to date. This car still has a lot of cosmoline (shipping wax) present on the undercarriage, suspension, transmission, engine and engine compartment. The interior is in excellent condition. Originally, this car was sold at Palmer Motors in Long Beach, CA; and the set of license plate frames are still installed on the car. This Mercedes dealer no longer exists. The original owners had the car until their deteriorating health forced the sale of the car in 2004 when it had 48K miles. It was sold to a family friend who drove it sparingly. We are an independent Mercedes repair shop, specializing in older diesel models. After acquiring this car, we went through it and did any restoration needed, to make this a turn-key classic car. The car is available for inspection at our shop in Santa Maria, CA. We would be happy to assist with national shipping or export from the port of Los Angeles. Andrew 805-720-5057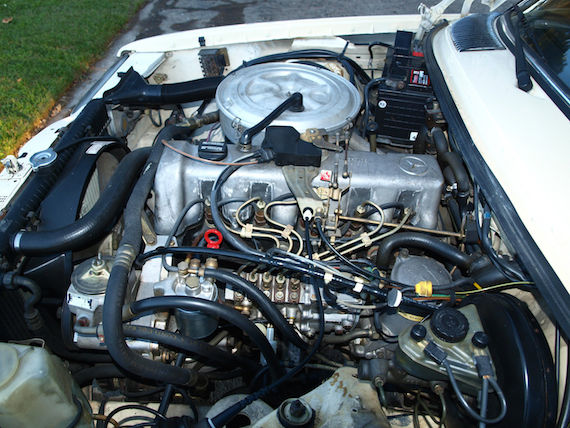 This 300D was one of the ones produced right before Mercedes started turbocharging the inline-5 cylinder diesel, so given the deficit in performance versus the later models, the value will suffer just a bit in comparison. A 300D of this vintage with this kind of mileage should be right at the top of the value curve, which is hovering around $10,000 to $12,000 these days, so the asking price here is a bit optimistic, but well within reason. Still a great value when you consider these are cars that, if properly maintained, will last a lifetime.
-Paul