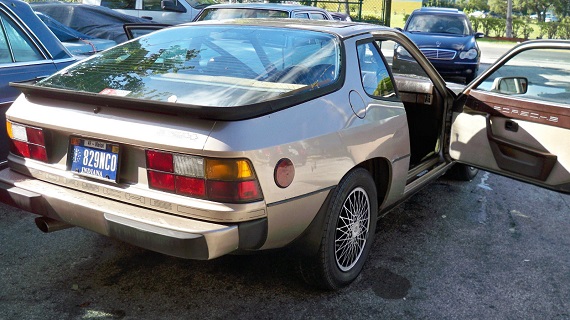 It seems that Porsche has always been at the cutting edge of "special editions". In fact, one could argue that the entire idea of the Porsche was really just a special edition Volkswagen. But by the late 1970s, race victories and a growing reputation as the go-to sports car meant that the marketing gurus at Porsche were working overtime. There was the Sebring '78 edition 924; it looked an awful lot on paper like it was a normal 924, and that's because effectively it was just a cosmetic package with some '70s spectacular stripes. There was also a Martini Edition car, that similarly was simply a set of stripes and a unique interior on an otherwise normal 924. There was a further Limited Edition in 1978 for those that had missed out on the Martini cars in 1976-1977 and just couldn't wait until 1979 for the '78 Sebring Edition. Confused? Not to worry, because after a short gap in 1980, Porsche introduced another special "Weissach Commemorative Edition" alongside similar 911 and 928 models. While this, too, was primarily an appearance package, there were some small changes. For example, as with the Martini cars the Weissach got a unique interior; brown and cream seats with a brown dashboard. But there were 924 Turbo details that were included as well – the ATS-made alloy wheels from the drum brake Turbo appeared, along with the rear spoiler. The wheels were slightly different than the all-silver Turbo wheels too, as they appeared two-tone machined with black inserts. Painted a platinum metallic color and "limited" to only 400 production models for the U.S., it at least sounded more special than the standard 924 until you realize that Porsche only sold a total of around 2,100 924s (including the Weissachs) in the U.S. in 1981. As with other older 924s, they're rare to find and not as prized as the 928 and 911 Weissach models:
Year: 1981
Model: 924
Engine: 2.0 liter inline-4
Transmission: 5-speed manual
Mileage: 75,505 mi
Price: $2,500 Buy It Now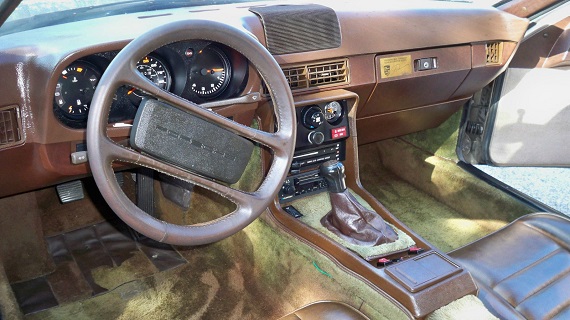 I Have for sale 1981 Porsche 924 Special Edition Number# 336.

This car needs a tune-up, the Engine is good

A/C needs a Fluid, this is a project car selling "As Is"

Ps: I have this car for so long inside of my warehouse, and now its time to let it go….

CarFax Free Accident Report…..
So, semi-laughable special edition aside, these older 924s really are a reasonable classic car to buy on a budget. There are plenty of nice details; the ATS wheels work well with the overall aesthetic of the car and the brown interior looks good. The seats have been replaced with all-leather models and interestingly this car (and many other Weissachs when I looked) had the optional 4-spoke color-coded steering wheel optioned in. Additionally, this car has a rare to see Foha front spoiler. All in all, it's a tidy package that loses little on originality and is a project that most mechanics could easily keep running for years to come. The big bonus, though, is that the car is available for only $2,500. Were this a Rabbit or Scirocco, it would be long gone at this price; but interestingly, the Volkswagen crowd has never latched onto them, meaning they're still available in both good original condition and at a lower price. Take advantage before someone figures out one of the better kept secrets in the Porsche world!
-Carter