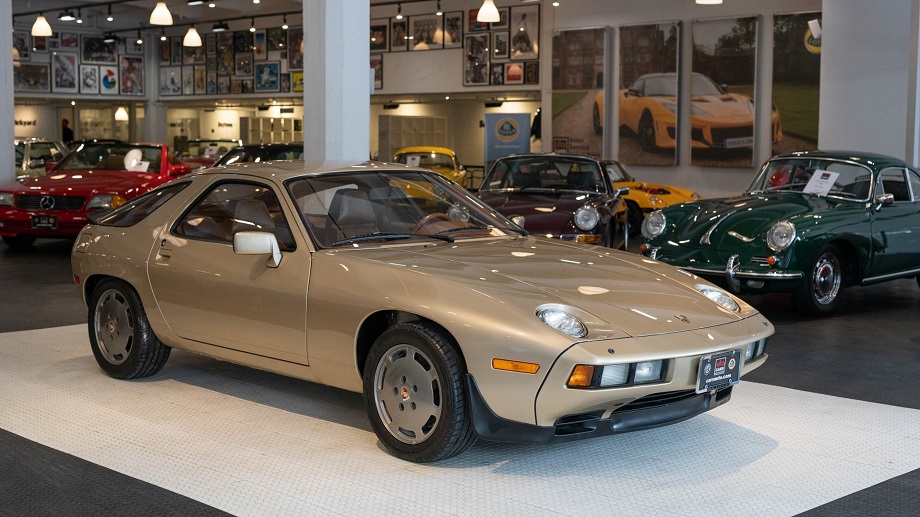 This is one of those holy **** cars. Here we have a 1982 Porsche 928 Weissach Edition. I will admit before looking at this one I did not know much about the 928 Weissach Edition. I've seen plenty of the 911 Weissach Edition, but not the 928. Like the 911 Weissach, the 928 was intended to celebrate Porsche's Motorsports department located in, you guessed it, Weissach, Germany. It was the 20th anniversary of the groundbreaking at the site. And we know that Porsche likes to make special editions.
Like many Porsche special editions, the 928 Weissach doesn't hit you with a bunch of performance upgrades. It's all cosmetic, but while the 911 made do mostly with interesting colors, the 928 turns the luxury dial up with its additions. The most obvious of these additions is the leather. The Weissach came with medium brown leather and if you could touch it, then it probably was leather. You also received a matching leather 3-piece luggage set made by Seeger. Because who would dare travel in their Porsche Grand Tourer without matching luggage? The exterior is Hellbronze Metallic, which is a nice color and furthers the theme of elegance. Other items were included as well: upgraded stereo, electric sunroof, forged alloy wheels, and front and rear spoilers. The overall impression though is straightforward: the 928 Weissach was for the buyer who wanted their Porsche luxury cruiser to be even more lux and more exclusive. The package cost $5,940 so you definitely had to want it.
Porsche said they'd make only 205 of them. That's almost half the number of the 911 Weissach built so they're pretty rare. I don't know how many of those were equipped with a manual transmission (a 3-speed automatic also was available), but this one is a manual. It also has a stupid low 14,030 miles on it. Hot damn!
5 Comments