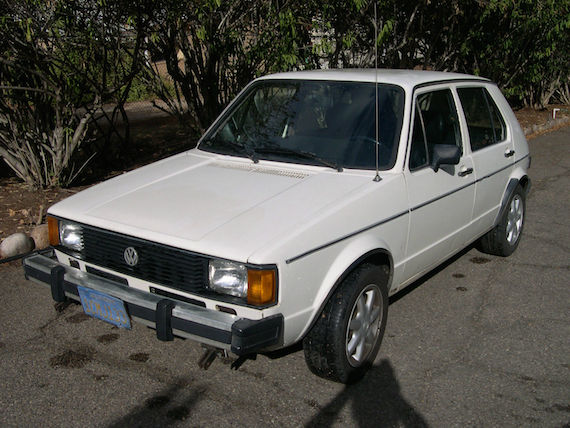 A Rabbit Diesel is about the lowest rung of autos we write up here, and that's exactly why I like to draw attention to them. As everyone rushes out to buy their kids and significant others various hybrid commuters and electric Fiat toys, I wish they'd broaden what they consider efficient cars. Having seen roadtrips well above 50 mpg in a Mk4 Jetta diesel, a Mk1 seems like a great, inexpensive way to get around town efficiently. They remind me of simpler times, and I wish more people felt the same way. This little survivor spent much of its life being towed behind an RV and has driven under its own power for just 100k miles. The 200k miles on some of the running gear is negligible in the face of the utility the little diesel could provide for hundreds of thousands of miles to come. All this for a few grand? Now THAT'S efficient.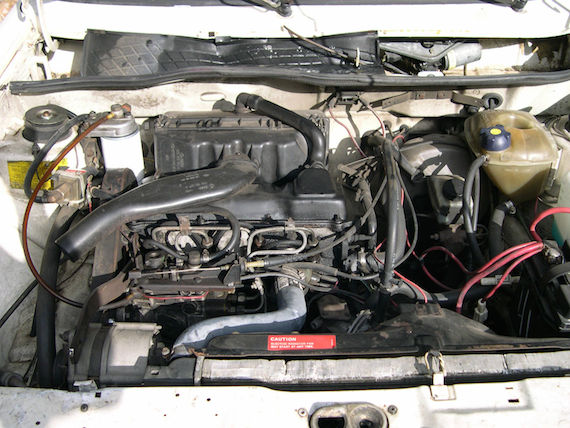 Year: 1981
Model: Rabbit LS
Engine: 1.6 liter diesel inline-4
Transmission: 5-speed manual
Mileage: 100k miles driven, 100k miles towed
Price: Reserve-on auction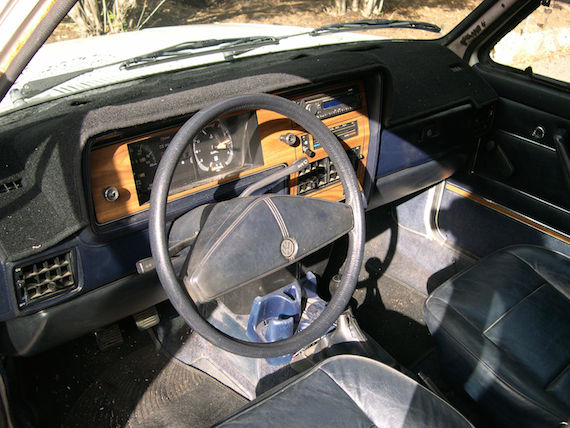 Diesel economy. 40-50 mpg. SMOG EXEMPT! Runs excellent. 5 speed LS model. All original paint and interior. VW Rabbit with normal wear for its age. Kept in carport. Minor dents and scuffed interior, nothing major. Headliner sagging. Needs new stereo speakers. 2nd owner. Spent its life as a towed vehicle behind an RV. Approximately 100,000 driving miles plus 100,000 miles flat towing. Air Conditioning just serviced. Recent battery and tires. K&N air filter. Cooling system service. Ready to drive cross-country. I bought it as a favor but have no need for it. I'm retired, no more commuting and I don't want it to just sit. Currently California registered until July 2015. Southern California vehicle.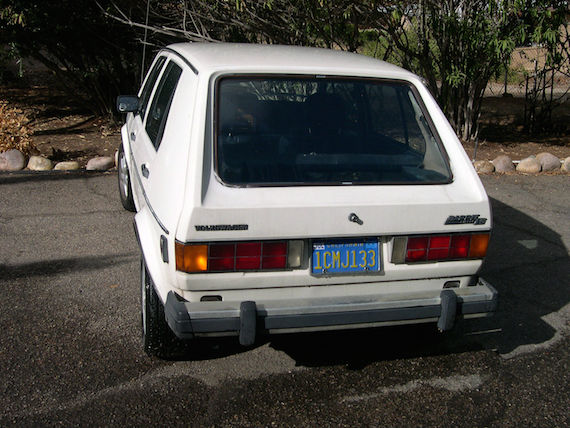 The fast-and-loud German cars are clearly favorites, but the engineering that makes them great extends to the little guys too. If and when I have kids of driving age, I guarantee I'll be looking at well-loved diesels instead of hybrid and electric toys.
-NR