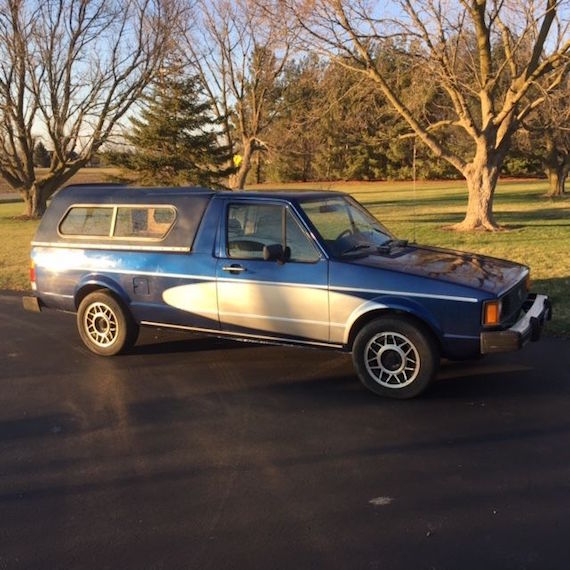 After Friday's wallet-busting Rabbit Pickup, we have a sweet little diesel model that doesn't have quite the top-to-bottom shine as the low beige caddy but is looking to pack quite the value. Pretty much everything under the hood has been redone with top-notch parts from OEM supplier The Parts Place, so you can bet this little pickup is going to run for many decades to come. The value comes in because there's still work to be done on the interior and running gear, but those are things you can do over time, improve, and customize in much simpler ways than the motor. The reserve is still on the auction and bidding is hot, but it's looking like this is going to be a right-priced economy truck with tons of potential.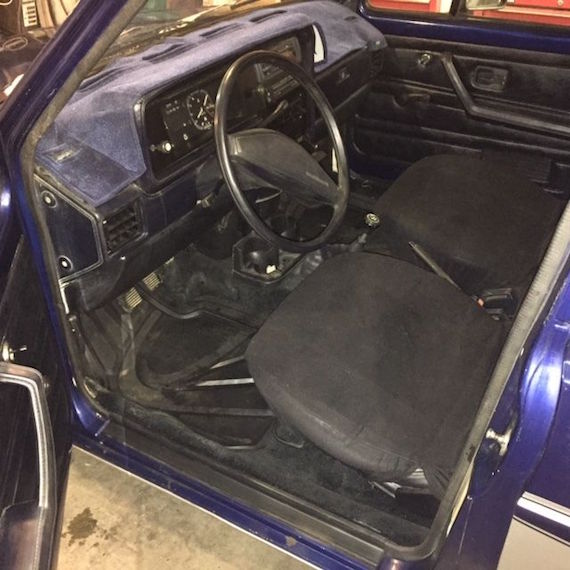 Year: 1981
Model: Rabbit Pickup
Engine: 1.6 liter diesel inline-4
Transmission: 5-speed manual
Mileage: 145,077 mi
Price: Reserve Auction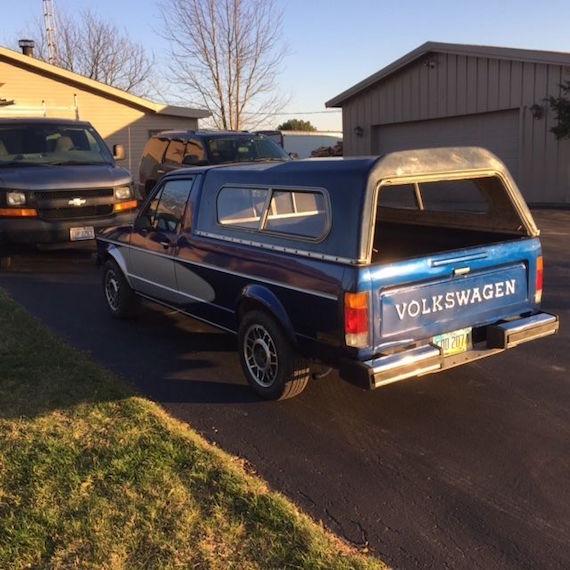 Hello – Here is a list of everything that was replaced or repaired….

Block was honed and machined to 30 over. All new engine internals, incl. pistons, rings, rod bearings, etc… The heads are pretty much impossible to rebuild correctly, so I purchased a brand new cylinder head from The Parts place, as well as a brand new injection pump, new injectors, new injector lines, new glow plugs. Actually all of the parts were purchased from The Parts Place – they are a VW supplier in Michigan. The vacuum pump was rebuilt, new water pump & thermostat, new radiator, all new hoses, rebuilt alternator, new starter, a new clutch, pressure plate, throw out bearing, rebuilt shifter linkage, new E-brake cables, new CV joints, new rear shocks, brand new steering rack, hood latch cable, throttle cable, new exhaust, 4 bumper cap ends, an original rear bumper, an original rear sliding glass was added, & GTI wheels with new tires. As you can see, for the most part all of the hard stuff has been done. These thing get around 50 miles to the gallon. Truck has approx. 145k miles on it, 4 speed manual. I am probably forgetting something but pretty much everything mechanical was re-done.

Now for the bad – or what still needs to be done. The dash & seats are cracked, thus the reason for the covers. The headliner is sagging, and the radio works about half ass. The heater linkage is stiff. The brakes are ok but should probably be check out before putting a lot of miles on it, struts are original. The AC components and the rear hatch for the cap are gone. The truck is 35 yrs old – chips, scratches, little rust here and there.

Too many vehicles so she needs to go…..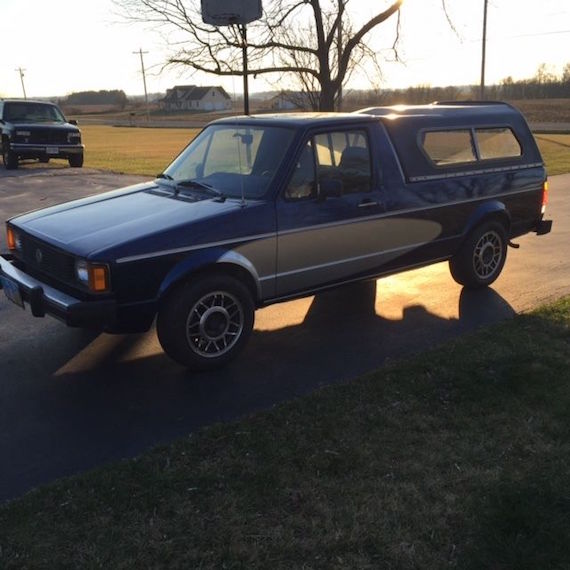 What a sweet little truck! The custom ovoid paint job is nice, as are the snowflakes. It's no show queen but calling it rough would be a gross overstatement. This little Caddy is perfectly positioned to benefit greatly from VW's Lego-like plug-and-play parts. A little investment in suspension parts would provide some good weekend projects, as would some craigslist/eBay/junkyard hunting for interior bits. All told, the auction will probably get around $5k, and for a couple more you could have a comfortable and clean minitruck getting 50 mpg. Sounds perfect to me.
-NR