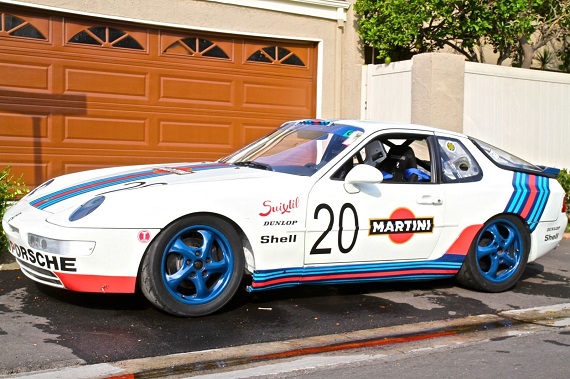 One of my first days instructing at a high performance driving school, my student walked up to me after the morning meeting and told me he was under the weather and not up for driving. But, he said, he didn't want to miss out on track time, so would I be willing to drive him around Lime Rock Park in his car? Sure, I said, and we strolled over towards his ride – a track prepared Porsche 968 on Michelin Sport Cup tires. I have to admit I was slightly apprehensive; a car I was unfamiliar with wasn't the end of the world, but that day track was wet and while I had been the wheel man a few times in my father's 924S on track, most of my seat time was spent in my front-drive Audi Coupe GT. But out on the track we went, and the 968 quickly proved why it gained a reputation as such a superlative driver's car. Near perfect balance matched with smooth power delivery. The limited slip differential in that particular 968 also helped to translate the power to the ground, and on a soaked track we were one of the fastest cars that session within two laps – it just felt natural to push the car. Down the "No Name Straight" (which both has a name and isn't a straight), the 968 twitched lightly under full throttle but was never out of control and never once felt uncomfortable. Even before then I had a high regard for the watercooled front-engine Porsches, but it solidified my love even more and it's always nice when I see a track prepared 968: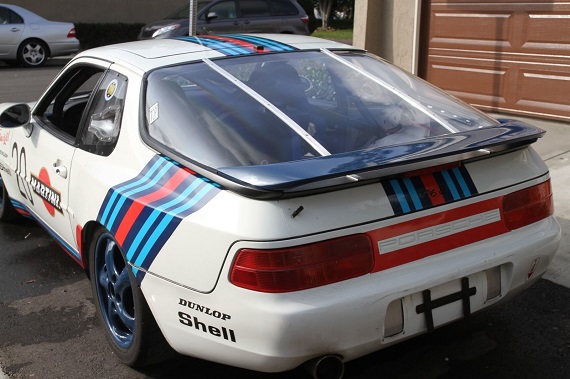 Year: 1992
Model: 968
Engine: 3.0 liter inline-4
Transmission: 6-speed manual
Mileage: Not Listed
Price: Reserve Auction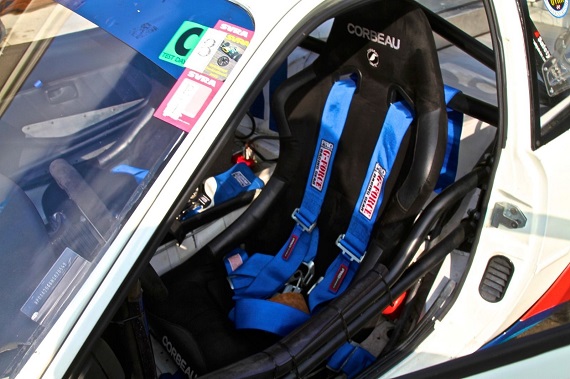 Fast, Reliable, Competitive very rare Porsche 968 race car.

Recent C-Production win at Willow Springs VARA/SVRA High Dessert Challenge.

No expense spared in creating this wonderful car. Estimated build $70,000.

Race history includes SVRA races at Mid Ohio, Watkins Glen, Indianapolis Motor Speedway, VARA Spring Mountain and Willow Springs.

Eligible SCCA, NASA, SVRA, VARA or track day car.

Blueprinted and dynoed, fully custom normally aspirated 3.0 liter 4 cylinder, water-cooled Porsche motor. Full Roll cage, very stiff, incredibly balanced and very drivable.

CLEAR TITLE, street-able.

New custom dash with State-of-the-art Stack Clubman Gauges. ATL Fuel Cell, Haylon Fire Suppression system, Race-Technology GPS Data, Lexan windows all the way around. Buy this terrific car for less that the price of its parts alone!

message me for complete build sheet.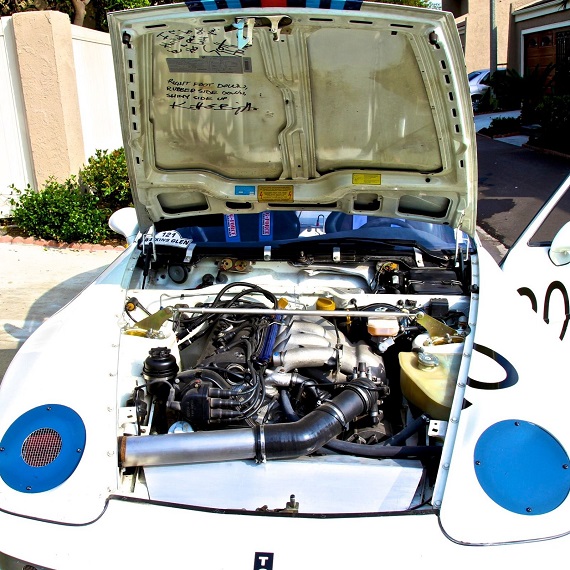 To top off my baseline love for the 968, Martini Racing colors always up the ante a few notches and it's no different here. It's simply a great color combination and looks sharp no matter where it appears. The build appears to be fairly thorough and it's not cheap to track prepare a 968 properly, so the seller is likely not bluffing when they say the sales price will be less than the parts that went into the build. Bidding is hovering around $12,000 at time of writing but the reserve is still on, indicating we're not likely to see this one change hands this time around. But despite the unseasonable snow in the and on the ground this morning in New England, track season starts this week for many up here and this dreary Monday has me dreaming of slithering that 968 around Lime Rock Park again!
-Carter