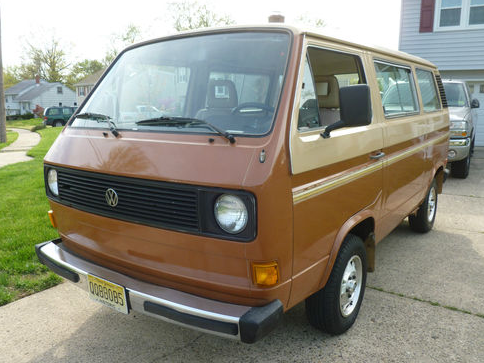 Here's a novel idea: a low-mileage, well-maintained Vanagon that's reasonably priced! Contrary to the engine-swapped Syncro-Westfalia monsters we've featured here, this is a down-to-earth VW Van. 80,500 miles on a 1981 is amazing, and the effects of storage have all been addressed by the seller. It may not be the ultramobile home of the most expensive examples, but this Vanagon will be 7-seater family fun for years to come.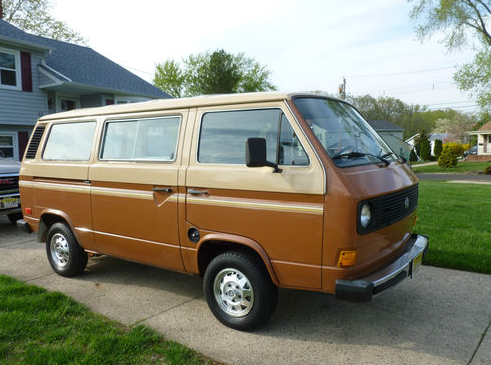 Year: 1981
Model: Vanagon
Engine: 2.0l 4-cylinder
Transmission: 4-speed manual
Mileage: 80,500
Price: $7,500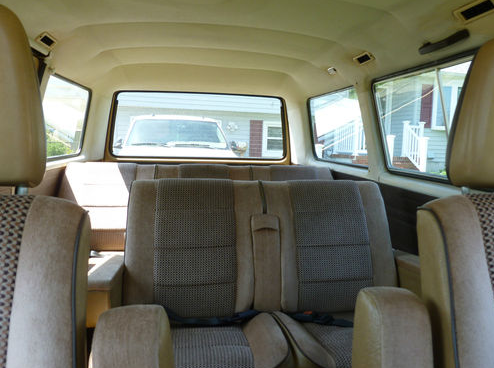 1. Additional equipment and accessories:
Pioneer CD Player, original parts throughout including original owner's manual and wheel covers from German factory.

2. Maintenance history:
Within the past 2,000 miles, front brake pads, rotors, calipers, brake hoses, shocks replaced; rear brake hardware replaced and shocks. Both inner and outer bearing races replaced. Engine tune-up, spark plugs, distributor cap, rotor, condenser, points replaced. Push rod tube seals, valve cover gasket, fuel lines, fuel injection clamp, filter, and seals (small and large) replaced, rack boot, ball joints, bushings (including front control arm busing and end-link bushing), clutch slave cylinder, and CV boot kit installed. Shifter rebuilt for smooth operation. Newer Michelin tires. Locks have been rebuilt. I have all receipts for work that was done by mechanics specializing in historic VW vehicles.

3. Condition of the vehicle, including notable damage, wear or problems:
Sweet vehicle and very well maintained. Garaged for 28 years, now under carport.
Issues:
Exterior: There are a few minor exterior scratches and a couple of minor dings.
Interior: There are a couple of spots of insignificant rust where the front doors bolt into the frame. The front seat belt housings are cracked but this does not impede their functionality (they are replaceable). There is a tear on the lower portion of the rear seat where it meets the floor. The headliner has some minor staining above the interior vents.
Engine: The engine is strong and has never been rebuilt (the mileage is very low).
Owners: I am the third owner of this Vanagon: the first owner had it for 25 years as a "second" vehicle, the second owner had it for four years, mostly in storage. When I bought it, it had been driven so infrequently for such a long time that it needed a lot of work, all of which was done by highly qualified VW mechanics specializing in historic VW vehicles. All maintenance records are available for the past three years which total $6,500 in work. It now runs beautifully and is very dependable.

This is a great vehicle – I had it thoroughly gone over for safety and it's definitely fun to drive! Center seats are removable and back seat folds down.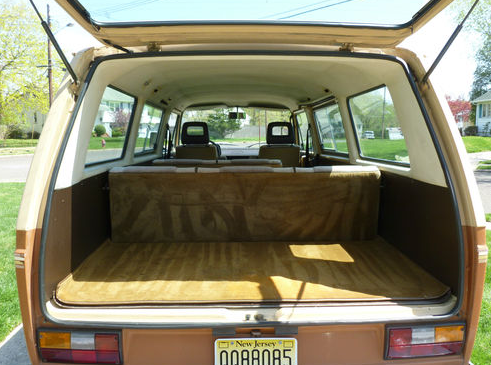 I like this van a lot, if only that it's been loved but not abused and is available at a completely reasonable price. While quirky, these are fun little vans (my brother owns a non-westy '84) that subtly encourage enjoyment of life. They may also set the standard for largest price range between simple standard models like this and the insane top of the line. As long as you don't live around any hills, this is a lot of fun miles for $7,500.
-NR