Warning!
This post is in our archives. Links in this post may have been updated to point to similar cars available to bid on eBay.
Do you know how many times I've heard "It was just too nice to part out" when referring to an older Audi? Heck, I've personally had three that I've said that very sentence for, and at least one more I should have said that about. One time I bought a 4000S front wheel drive 5-speed simply because I wanted a door. No, I'm not joking. The entire car was in mint shape – Sapphire with Marine Blue velour, and because I was 18 and had fully subscribed to the idea that the only good Audis were all-wheel drive Audis, I paid $300 to rip what was otherwise one of the nicest 4000S models I had seen to that point in my life apart. Most of it went to the junkyard, in fact. It's something that near 40 year old me is mad at 18 year old me about, still.
Fast forward 22 years into the future, and since then I keep hearing the phrase in relation to all sorts of obscure, slightly crusty and forgotten examples of the brand. So when this 4000S 4E 2-door popped up for sale with just that thought in the seller's advertisement, it was worth a look.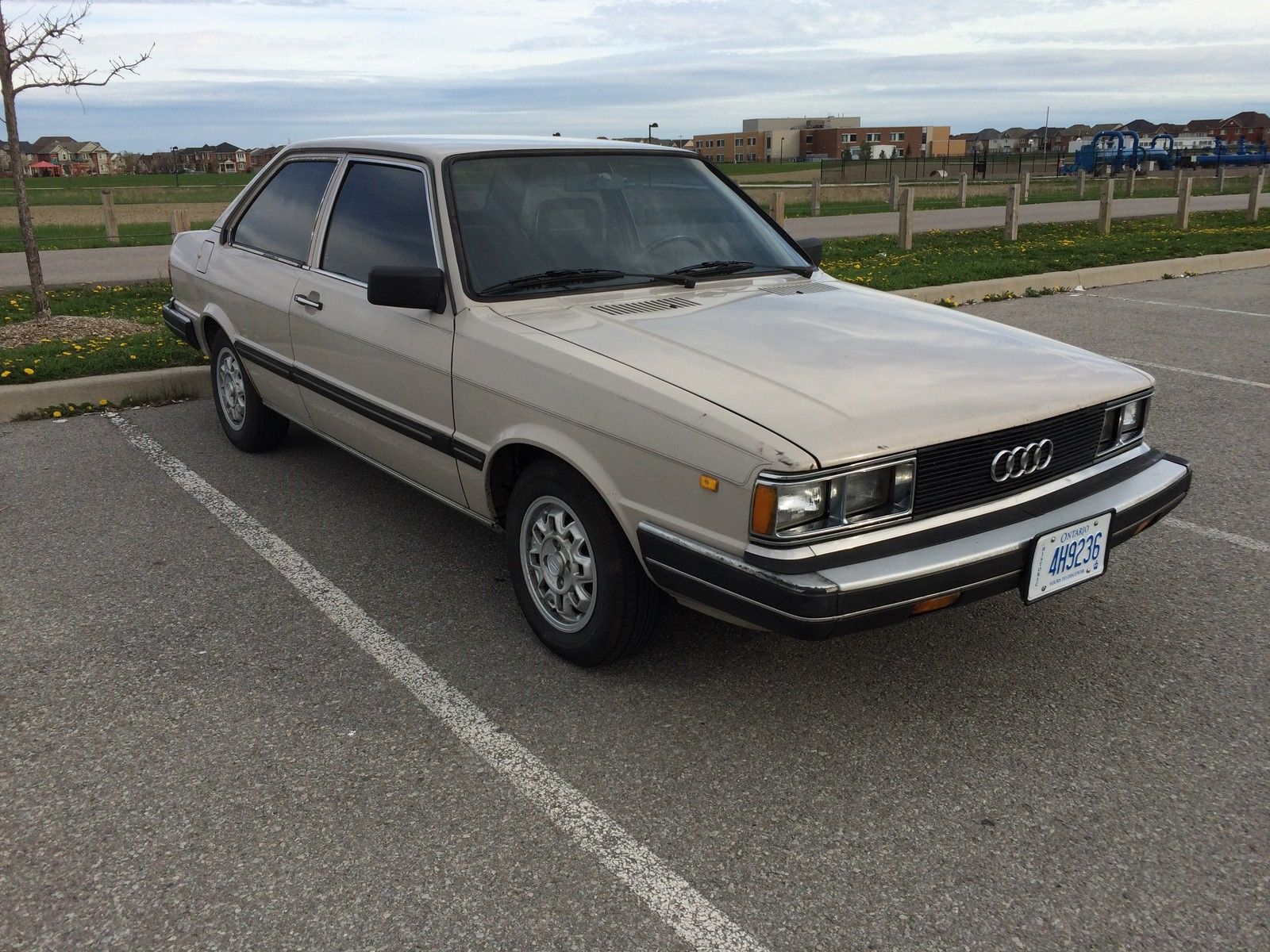 Year: 1982
Model: 4000S 4E 2-Door
Engine: 1.7 liter inline-4
Transmission: 5-speed manual
Mileage: 170,000 mi
Price: $5,000 Buy It Now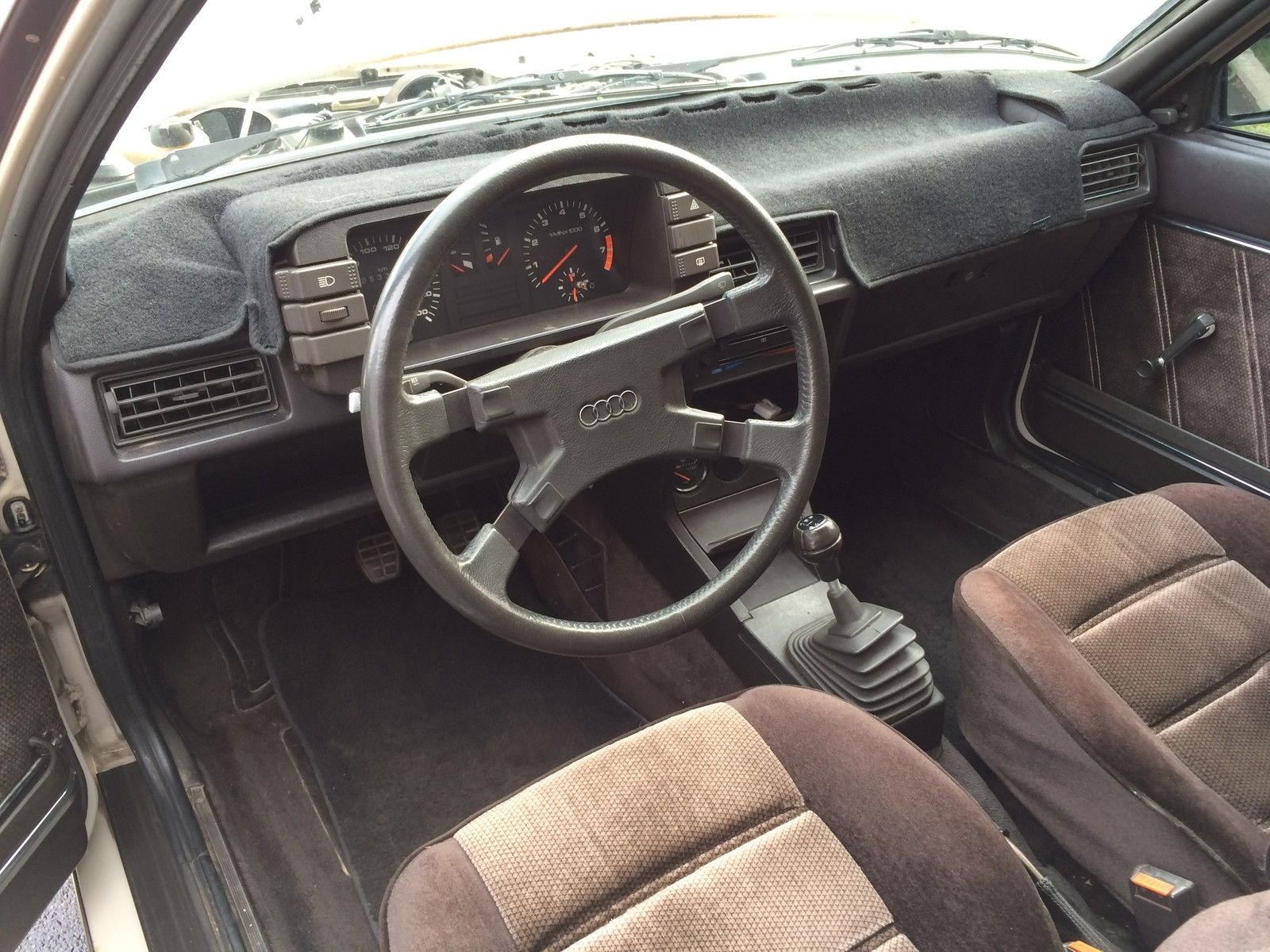 Very rare 1982 Audi 4000S 2-door 4E 5-speed.
This is originally a California car, never seen snow or salt.
Imported into Canada few years ago, has not been used much, only summer time.

Body is very clean, no accidents and original paint.
Few small dents here and there, nothing major.

A bit of recent work, full new suspension, including shocks and springs, new tires, rides really nicely.
Full tuneup and T-belt change. New O2 sensor.
Stainless steel exhaust system.
Starts and runs like a dream.

Only factory options are A/C and cruise control.
Otherwise all manual, including manual steering.
Non sunroof and non vent window.

I bought it to use as a starting point for a Sport quattro conversion, however this car is way too nice to cut up.
It should be saved and enjoyed.

I can help with shipping world wide, there are few forwarding companies in the area I can deliver the car to.
Typical shipping to Germany is approx $1100 US and will be responsibility of the buyer.

10% deposit within 24hours via Wire Transfer.
Balance within 7 days of auction end via Wire Transfer

Good luck!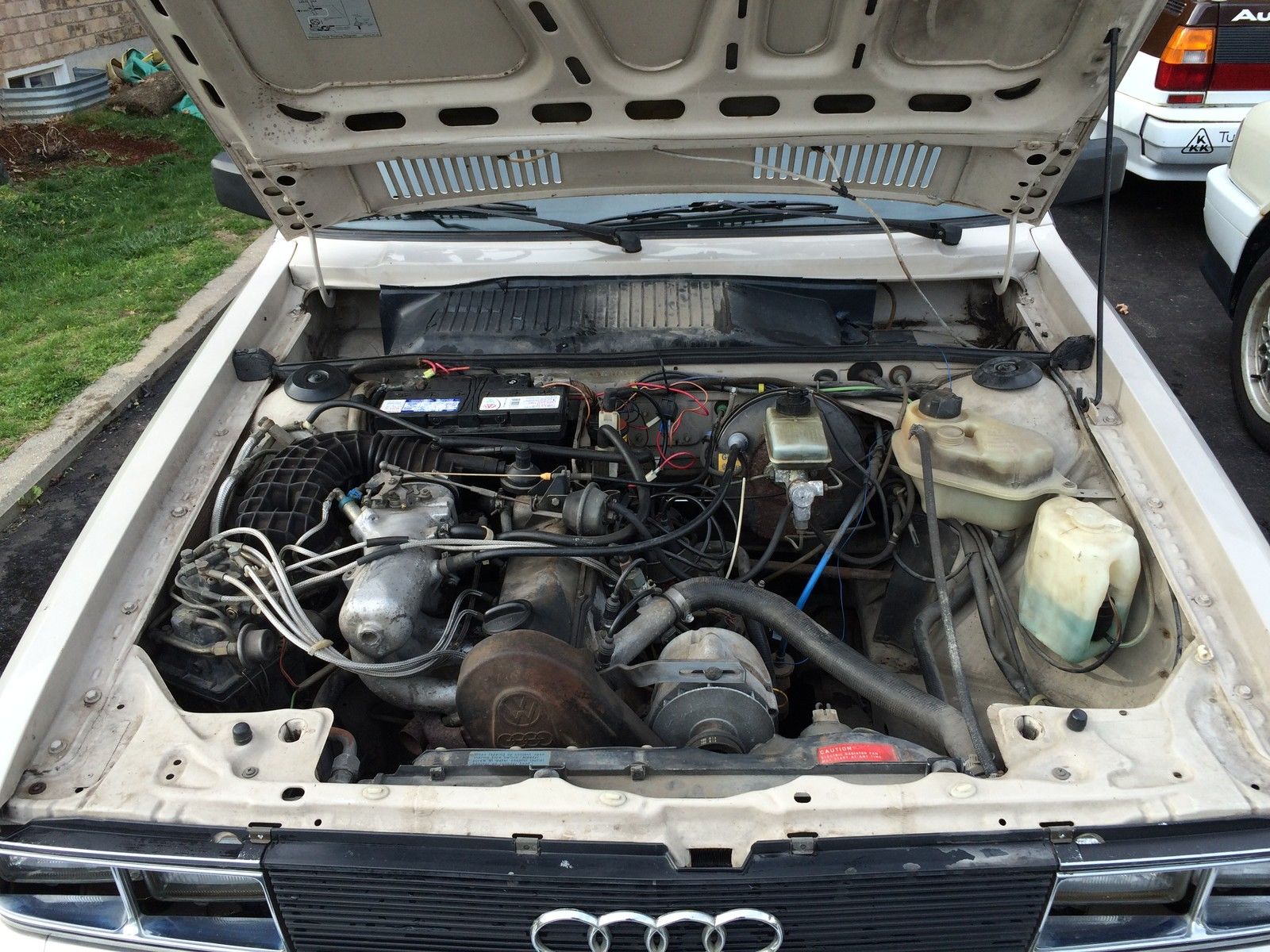 The Type 81 2-door 4000s have, indeed, become a target for those seeking to build Sport Quattro replicas. Those in the know remember the stories of the factory drivers complaining about the rake of the Coupe's windshield creating distortions and distracting reflections. To remedy this, Audi nabbed the front half of the 2-door 4000 and mated it to the back third of a Coupe, and the result – while somewhat awkward – has become legendary. Consequently, when replicas are being built, chopping up an affordable 4000 is the key to grab the windshield, A-pillar roof and front doors – leaving few survivors of what was already quite a small pool to begin with.
Audi sold 16,185 4000 models in 1982, and it continued to offer a 2-door variant through 1984. However, post 1981, with the introduction of the slinker Coupe and Coupe GT models, the 2-door 4000 was rarely selected as an option. 4000s hit the market at almost $10,000 with no options selected in 1981. Among the early 2-door variants, the desirable model is the 5+5 (5 cylinder, 5-speed). This 4000S 2-door isn't one of those, instead relying on the 1.7 liter WT inline-4 rated at 80 horsepower. It is mated to the "4E" wide-ratio 5-speed manual, and retains the original "cookie cutter" 13″ alloys. The color is LY7A Gabun Gray (Gaboon) and inside it the CY Dark Brown Cloth. As with many early 4000s, it is modestly optioned. There are a few dents, some faded trim bits and minor surface rust showing, but overall it appears to be a remarkably preserved example.
The only real problem I see is that the Coupe and Coupe GT are, to me, more desirable even if they're not as infrequently seen. Outside of obscurity, there's nothing really special that the 2-door offers and it will only tighten the pants of the most devoted of the Audi fans specifically in love with the B2 chassis (read: that entire group might be able to fit in this 4000). The rarity and relatively clean, survivor nature lend themselves to those interested in a loosing battle of value in restoration or some looking to slam their way into the hollowed (sic) halls of '40s in a Bag'. Perhaps a true lover of early 80s Volkswagen and Audi products will snap up this rarity and continue to keep it from being cut up, because in the not too distant future, these may all but be extinct.
-Carter