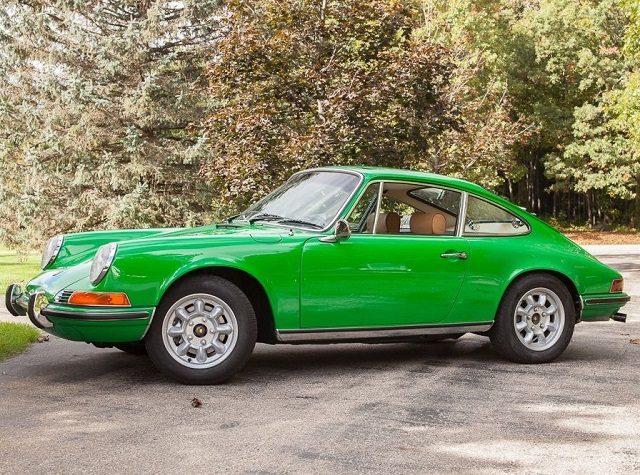 A couple weeks back I featured a Conda Green 911E Coupe that was higher mileage but presented well and appeared to have a well documented history. Here we have another early 911 in that great Conda Green exterior, but the rest of it is in stark contrast to my previous feature. First, the mileage is incredibly low: a reported 1,354 miles. Second, other than the CoA we are provided no other documentation or information about this 911's history. Finally, we see no pictures of the interior so that portion of the car remains a mystery. It looks really good, but from there we'll need to start digging.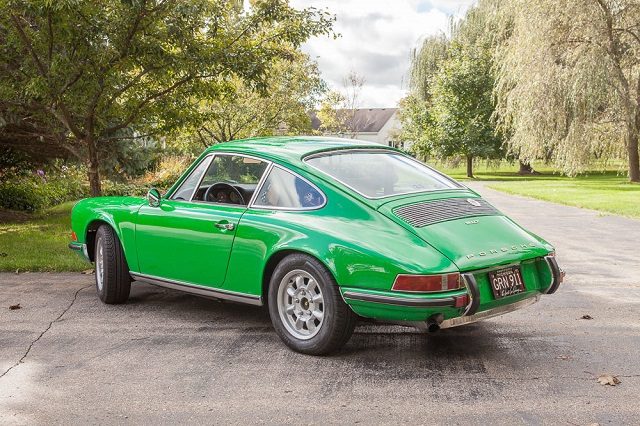 Year: 1971
Model: 911T
Engine: 2.2 liter flat-6
Transmission: 5-speed manual
Mileage: 1,354 mi
Price: $94,999 Buy It Now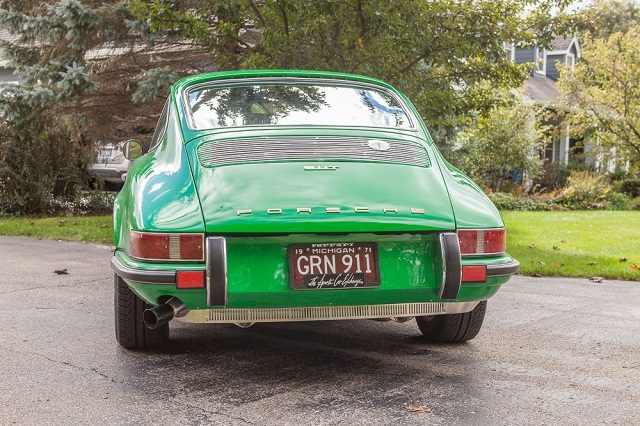 Beautiful, rare and classic 1971 Porsche 911T Karmann Coupe in mint condition.

Conda Green color

1354 miles

Car comes with a Certificate of Authenticity signed by Detlev von Platen, President and CEO of Porsche Cars North America. Picture is attached.

Please don't hesitate to contact me with any questions. Thanks!

Shipping will be the responsibility of the buyer. Anyone interested in seeing the car in person, please message me.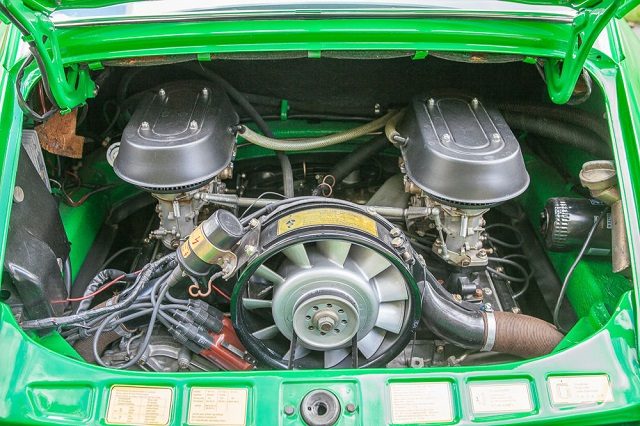 Obviously priority 1 here is to try and verify the mileage. If this is the true mileage and that can be verified, then we're looking at a seriously rare early 911. The second question involves the engine. The ad makes no mention of this, but even though the seller has chosen not to show any pictures of the interior he has chosen to show us a picture of a sticker. That's odd. Except that sticker is an engine labeled 2.5. Is the engine in this 911 a 2.5 liter, rather than the standard 2.2? And, if so, is it in fact the original engine that has been built to this 2.5 specification, or is this a non-original engine? Perhaps if it is rebuilt then that would explain the low mileage. This mileage figure could be the mileage since the build. We've certainly seen sellers list mileage in this way in the past.
These points, along with any other history and documentation we can discover, will have a serious impact on the selling price of this 911T. The asking price as listed is very high. If everything were exactly as stated, i.e. true and verifiable mileage and original condition throughout, then even that high price probably would be attainable given the added feature of the rare color. In fact, it could even sell higher than this. Right now we don't know, but such an opportunity as this one surely requires further investigation.
-Rob