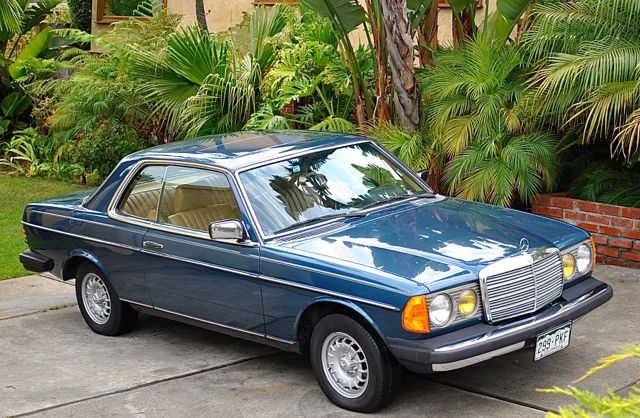 The words "diesel" and "coupe" don't normally work too well together. No one apparently informed Mercedes-Benz of this a few decades back when they decided to offer their turbocharged, inline five cylinder diesel in the handsome W123 coupe. Thus, the 300CD was born. Mercedes-Benz coupes have always been more about cruising and class than outright performance, a point driven home further by this vehicle. But, those in the market for this car certainly weren't expecting a barnstormer. Solid build quality and the image of the upwardly mobile image of the Three Pointed Star were tops on the agenda.
Like their sedan and estate counterparts, people weren't shy to rack up big numbers when it came to mileage. This particular example for sale in Los Angeles is a relative garage queen in comparison to other W123s with under 100,000 miles on the clock.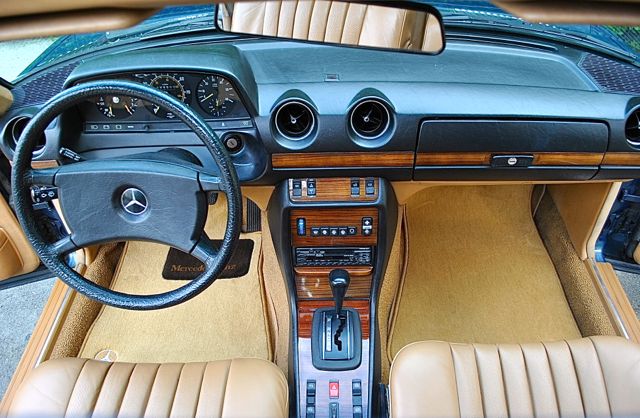 Year: 1982
Model: 300CD
Engine: 3.0 liter turbocharged inline-5 diesel
Transmission: 4-speed automatic
Mileage: 98,800 mi
Price: Reserve met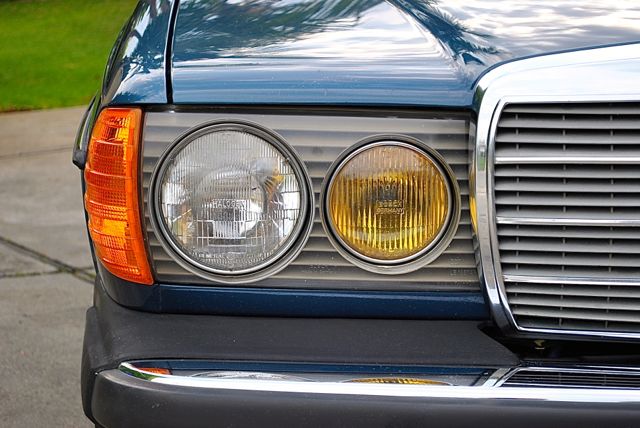 1982 was the first year Mercedes introduced a turbocharger into the gorgeous 123 series coupe. These cars already had a reputation for being very reliable and economical. Now they also had plenty of power for a more fun experience. This car here has only 98k miles on it and records to prove it. It was ordered with the rare option of a leather interior and a passenger side mirror. The leather interior is still in amazing condition for a 31 year old car. This car has always been garaged and it shows. There is absolutely no rust on it and the interior still looks stunning.

The original dashboard is perfect. The wood is still in great shape. The carpets are clean and there are no rips or tears in the seats. The headliner and door panels are very nice. This 300CD was ordered in the stunning color combination of "Lapis blue" with Palomino color leather (not MB-Tex) interior. The body is straight and the paint still shines like on a much newer car. All the chrome is in great shape as well. This 300CD really stands out and i get compliments every time I take it out. It is a pleasure to drive and i put on a few miles every day. It has been maintained properly and regularly. Even though, as a 3rd car, it was not driven as much in the last few years, it was always serviced. There are no leaks, everything seems to work including the power door locks, power antenna and the power sunroof. All the gauges function the way they should and the AC blows ice cold. The original radio had been replaced a few years back with a newer unit.

This would be a wonderful car for any collection. It will be hard to find another 300CD in this condition with under 100k miles and leather interior. Prices on these cars should only continue to go up in the next few years. This gorgeous coupe would also make a perfect classic car to drive every day. It has been maintained well and is considered to have very low mileage. These 3 liter 5 cylinder engines are known to go for over 500k miles without any mayor engine work. If you keep taking care of this car, it should last you a lifetime. I would prefer to sell it locally to somebody who could come out and see it. But I would also be willing to help with shipping or a airport pick-up for a out of town buyer. This is a wonderful 31 year old car in great condition and it will be sold WITHOUT a warranty "as is" and "where is." Please have your funding in order and do all your "due diligence" BEFORE placing a bid. Feel free to ask any questions or contact me, if you would like to see it anytime. I did upload many more pictures and they can describe the car much better than I can. Thank you for looking at my auction and good luck!!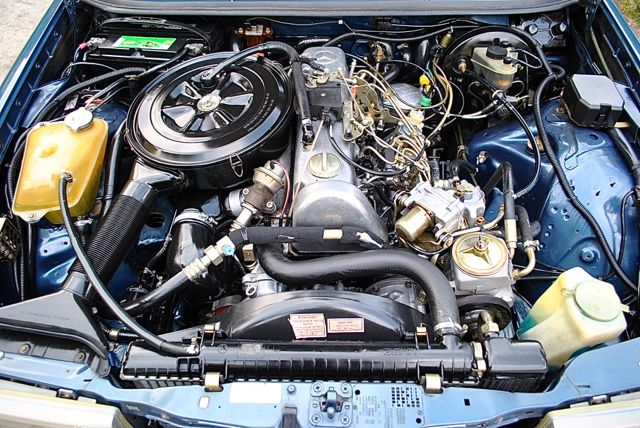 W123 Coupe values seem to tick a little bit higher than the sedans these days, but not by much. You can find good ones in the $10,000 to $14,000 range, with the very best reaching past $15,000. Bidding is strong on this one, but I'm not surprised. The Lapis Blue over Palomino combination is eye catching and this car has certainly been well looked after.
-Paul