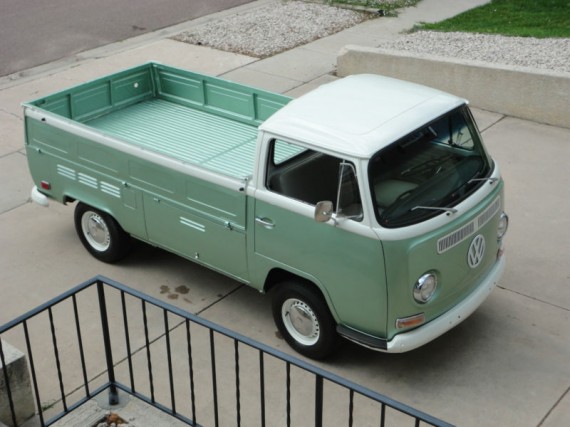 What was once a cult vehicle, often cast aside due to the sheer awkwardness of them, the T2 single and double cabs are coming in to the mainstream with a vengance.
With the high production and import numbers of the Volkswagen beetle, one would expect these things to be everywhere…right? Wrong. The reason lies in the '60s with the Johnson administration. In retaliation for a tax on frozen chickens (yes frozen chickens) implemented by the German government, the US came up with a tax of their own. In an effort to harm the German economy and just plain get even, there was a 25% tax placed on all German trucks imported in to the US. By 1971 VW had decided to stop importing commercial vehicles into USA, and now here we are with some pretty rare trucks. Canada continued to import them but with the US dealerships unable to sell them and rising inflation in the '70s, Canadian dealers soon gave up as well, making VW trucks a rare sight on North American soil.
In recent years these trucks have been commanding serious money. Blame it on Barret Jackson, or blame it on American Pickers. Either way these rare birds are no longer the hidden gem among the VW enthusiast community; rather they are high dollar auction bait.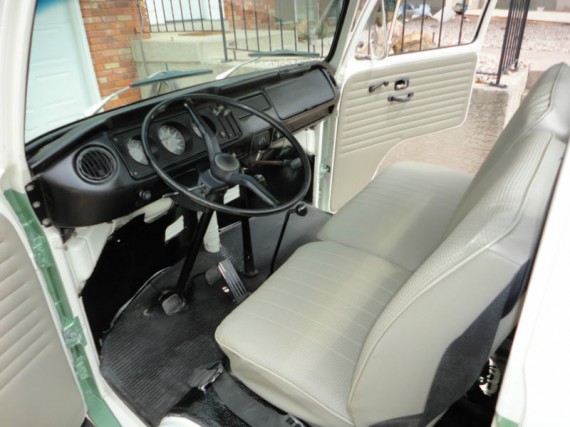 Year: 1971
Model: T2 Single Cab
Engine: 1.6 liter flat-4
Transmission: 4-speed manual
Mileage: 66,000 mi
Price: Reserve auction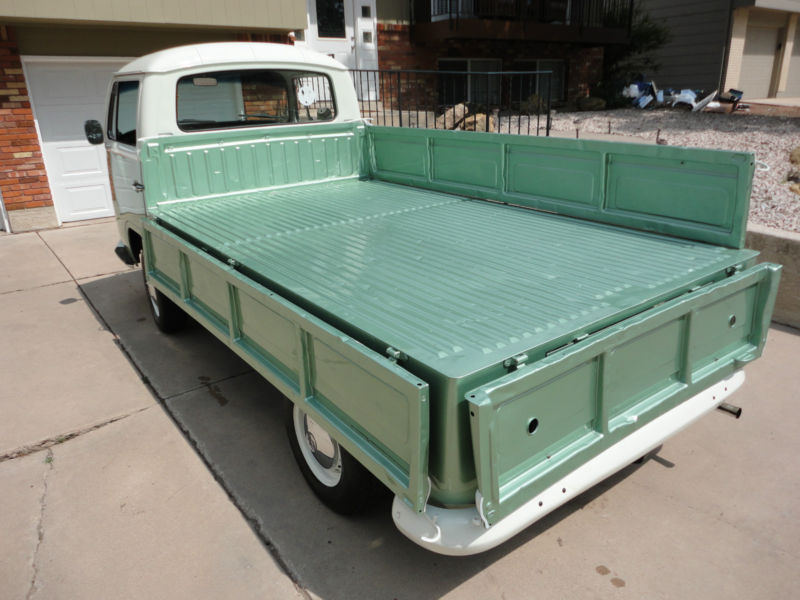 Beautiful 1971 Single Cab. I had "Moose" for about a year or so. When I got him he needed some metal and body work. I had the metal work done by one person, then had a local company sand blast the entire pick-up (including treasure chest). I then had it painted green and white by a local painter. The interior seats and door panels are new. The windshield is new with seal. The back window also has a new seal which the glass company reversed but it is totally functional. It has good older tires and new hubcaps. Last week I had the transmission rebuilt and a tune up, valves adjusted, points. plugs and oil. It shifts well but you have to get used to the 1st and 2nd gear as the shifting mechanism is slightly off. You will have no problems once you drive it for a while. The motor compression was strong on all 4 cylinders.

The dash is presentable with several age cracks. The treasure chest is also painted green. The body is in great shape. There are some waves in the gates as the prior owner used it to transport wood. There is a slight oil leak like most of the VWs I've owned. The driver side turn signal bulb holder needs to be replaced but the signal works. Wiper, horn, turn signals and lights work. One reverse and another light may be out. Steering is good as are the shocks. I have new rubber seals for the front doors which the new owner can install. Headliner is in good condition with some scrapes and small tears. Passenger mirror cracked. Missing VW emblem. Not sure where it is and if I find it  will be put on. I have an original owners manual and all records will go with Moose.

Moose is a great vehicle with a large bed and easy fold down gates. If you do not want attention this vehicle is not for you. Usually asked about it every time I park somewhere. Thumbs up are common as well. I was going to use Moose for my antique and collectible business but find it too nice for that, hence the sale.

Will not disclose reserve, NOT interested in trades, no BIN. Good luck!!!!!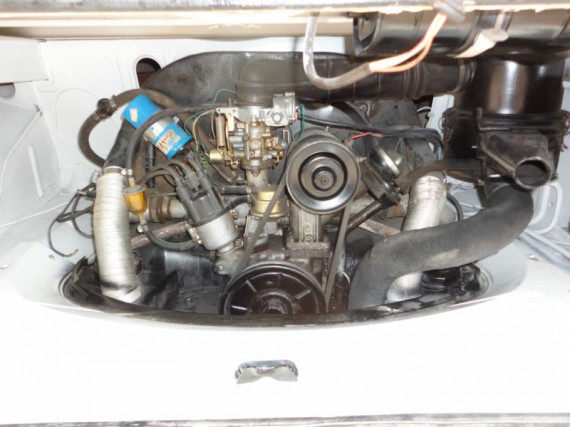 Restorations of these trucks are becoming more common than ever. I would like to think that it's for the love of the vehicle and not the dollar signs, but who are we kidding here? Given the condition that this truck started in, I would definitely want to go over the restoration with a fine tooth comb (and a paint thickness meter) because while it looks good in pictures, the true test of the restoration will be in the details. Judging by the description, the seller may not be the guy to give the details on the resto, so further investigation will be needed to get the real story. Either way this nice looking example of a rare bird should go in the $8,000 to $10,000 range.
-Brian