Edit: Though the original listing has this car as a diesel, some eagle-eyed Facebook fans noted the spark plug leads. Looks like this is a case of mistaken identity! -ed
While it looks like the Volkswagen emissions scandal might have killed off the diesel engine in the US market (at least for now), I doubt it will kill the idea of oil burners with the People's Car badge worldwide. VW has been committed to this engine for quite some time as we can see with this impossibly mint condition 1982 Jetta CL Diesel. While you might still run across a first generation Golf or GTI on the street from time to time, a first generation Jetta is much more rare, whether in two or four-door form. This four-door Jetta CL Diesel for sale in Germany comes saddled with the 3-speed automatic gearbox, which certainly won't win you any stoplight races, but if its preservation class you are seeking to participate in, you'll wow the crowd at your next local meet.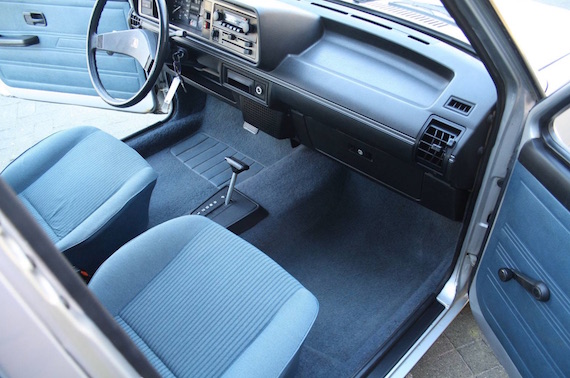 Year: 1982
Model: Jetta CL
Engine: 1.5 liter inline-4
Transmission: 3-speed automatic
Mileage: 30,730 km (~ 19,094 mi)
Price: €4,750 (~ $5,360 USD)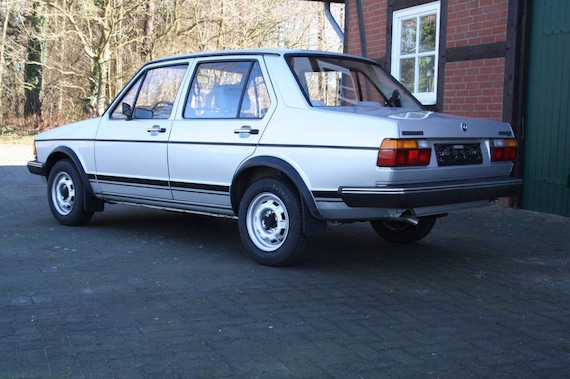 On offer this Jetta 1 is in absolutely great condition! With only 30,000 kilometers it drives not only like a a new car, it smells and feels like one. This Jetta itself is a grandfather's car, most of the Jettas have died sooner or rusted away before grandpa did. The situation is different with this car, unwelded with original paint. The wheel arches and sills are still in delivery condition, along with the underbody protection.

The car is, in principle, a one-owner, it has stayed within the family from the husband to the wife then stored in the garage in 2003. The car came back to life in 2014, with prior issues fixed (new exhaust, new tires, reconditioned brakes, inspection, new carburetors). The car was then inspected (HU) for two years and was on an H license plate. The car returned to a collection but was approved so the H plate is already done and the papers do not expire.

A vehicle in such a state of preservation is rarely offered. The interior is clean and without wear. Headliner, door panels, dashboard, seats etc. are all very nice. But a vehicle with original paint should be a clear indicator that there is minimal wear but this can be viewed as patina. For further questions please call. Car can only be viewed by appointment.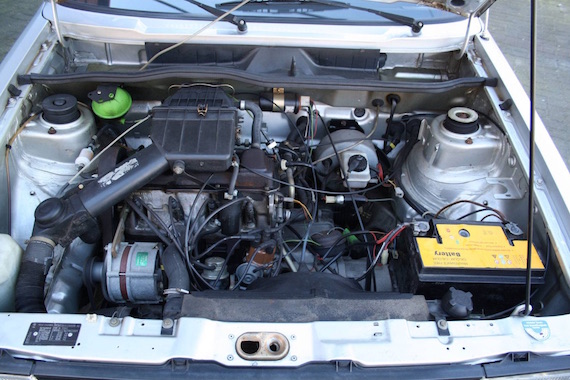 This Jetta may be all the way over in Germany, but for those drooling from afar, it is located not far from the port city of Bremerhaven. So for those wanting to ship abroad, it wouldn't take much effort to get it to the shores of the North Sea. What a Mk1 Jetta worth these days? Well, preserved ones like this are certainly rare, but I can't help but think if this were a GLI version with a 5-speed manual gearbox we'd be looking at almost GTI money. However, with a diesel and 3-speed automatic, you'd have to be a real Volkswagen nut to snap this one up. Considering the rarity, I don't think this example is far overpriced, but anyone that wants this stateside would have to be committed to spend the extra coin to get it over here.
-Paul