Check out this gorgeous and original Alpina B9 For Sale on eBayMotors: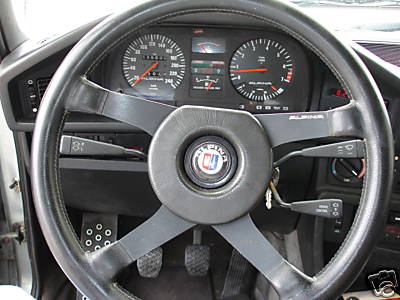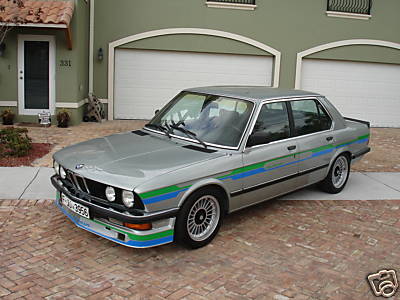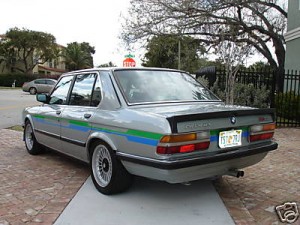 quote from seller's eBay listing:
1 Previous owner, Original engine, head, exhaust, suspension, interior and almost rust free!

This is an extremely rare opportunity to own a piece of BMW Alpina automotive history. The Alpina B9 was not simply a car with tuner add ons but a vehicle remanufactured by Alpina. Alpina started with the basic BMW 528 model and installed a modified 3.5 M30 engine producing 245hp. Also added were Alpina tuned springs and struts, 16″ Alpina rims, free flow Alpina exhaust with headers, sport shell seats with Alpina logo fabric, front and rear spoilers, and finally a Alpina decale kit. The cars were then numbered and sold directly by alpina. This particular example is one of under 600 and is probably only one of a handful that has survived in the past 25 years. It not only surviived it has been well preserved in a garage for 2 decades. I was lucky enough to find it and realized what a opportunity it was especially considering how original and complete it was. It has the original engine and head (will add numbers later), but also the original suspension, interior, spoiler, and even the original Alpina exhaust. The header did not survive, however it was replaced with a very similar quality Hartge example. Amazingly, I was also lucky enough to purchase it from the original owner (who purchased it while in the military in the 80's) and have retained a copy of the original 1983 title. As it is a Florida car it is almost rust free. It's floors, rocker panels, suspension points are all very clean (will add pics later).
The $14.5k buy-it-now option seems like a pretty good deal. There are very few real Alpina's in this country anyway, and this one still has almost all of it's original details. While I'm not an experienced collector, I have to imagine that 5-10 years from now, this car will have appreciated considerably. Then again, with over 100k miles and an approachable entry price, maybe it would be better to enjoy immediately. Can you imagine the response at your next BMW club day when you roll up in this?!
dc