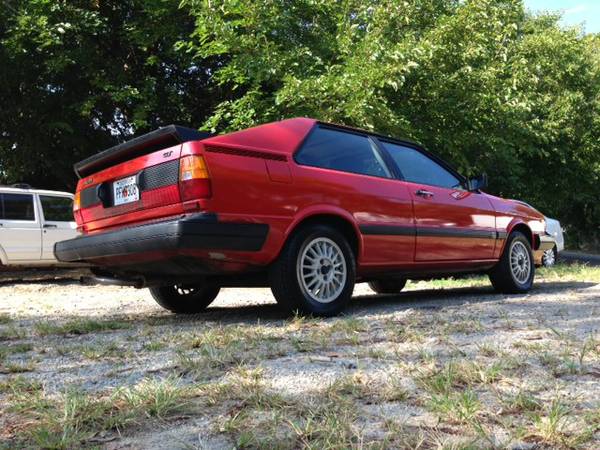 There was certainly a lot of interest in the 1986 Coupe GT Commemorative Edition I posted the other day. Though in rare to see color combinations and good overall condition, there were lots of questions about the car – especially at the advertised price. While we have featured many of the later aero-bumpered cars in both GT and 4000 form, we rarely get to see the original quad-headlight equipped versions come up for sale, especially in good condition. Today we have an exception to the rule with a clean 1983 Coupe GT in the desirable Mars Red often found on it's bigger brother, the Quattro: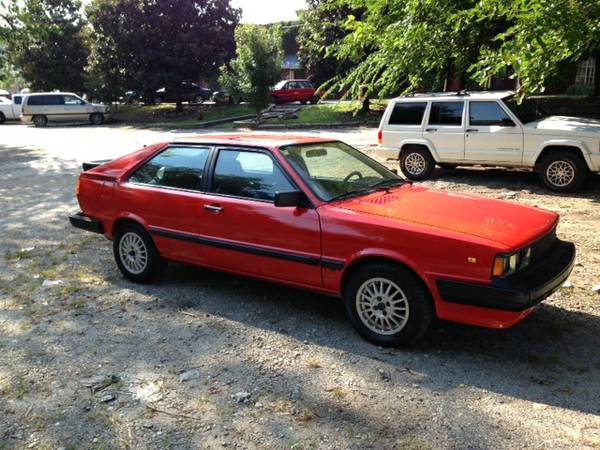 Year: 1983
Model: Coupe GT
Engine: 2.2 liter inline-5
Transmission: 5-speed manual
Mileage: N/A
Price: $2,950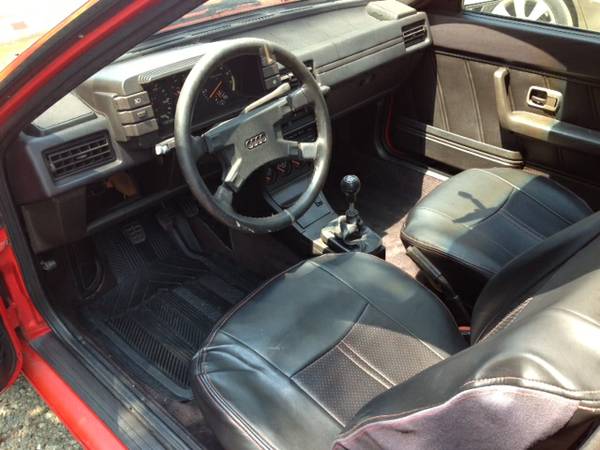 I'm reluctantly selling my '83 coupe, and hoping it will find a good home. Originally sold in Georgia, where it's spent its whole life, I am the 3rd owner. It has a clear Georgia title and comes with the original owner's manual and warranty booklet, and even the salesman's business card who sold it!

The car is all original, except for the paint. It was resprayed a few years ago in the original Mars Red and is in great shape cosmetically, save for a few hail dings which a paintless dent guy could iron out easily. There are also a couple of minor rust spots starting, but the car looks awesome and gets a lot of attention. It runs and drives great with a brand new battery, timing belt and water pump, and all new vacuum lines.

The interior is beautiful. The cleanest interior you'll ever expect to see in a 1980s car. The only negatives are a cracked dash (typical), worn/cracked leather on the top of the steering wheel, and the original vinyl driver's seat has a split in one of the seams, so the car has seat covers that are black with red stitching, which look awesome in the red car. Everything works, even the original Audi radio, power windows, etc. It's missing the rear wiper, radio antenna and the 4 rings emblem on the front grille, which you can find on eBay for about $15.

Will consider a trade for a motorcycle or a MK1 VW Rabbit GTI.

Best way to get me is by text message. Text Joe @ 404-429-2512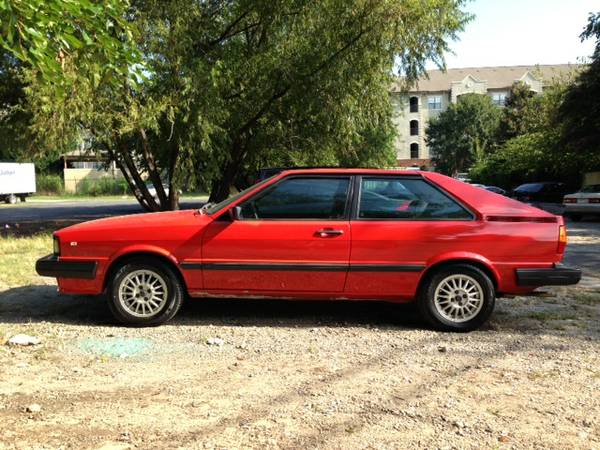 These cars often suffer neglect and early deaths as the result of rust creeping in; as a Southern car, it's nice to not have to worry about that eventuality quite yet! Another issue that plagues the running condition of all CIS cars is vacuum leaks, so having new lines will certainly keep this car running well for a while. Though CIS is often reviled for the lack of tuning ability, the reality is that it's a pretty good and dependable system when the vacuum leaks are sorted. Having fresh paint, clean original wheels, and a good mechanical history sets this car apart from the 1986 we featured the other day.
While I'm not the biggest fan of the earlier car look in U.S. spec with it's diving board bumpers, much like the BMWs from the same period there are very slick European units which look stellar when fitted to these cars. The seats, too, can be sourced from other models, and a really industrious owner could swap to a later dash if they really wanted to do away with the cracks. Despite flaws on the interior, I think this car looks solid and is very well priced under $3,000. At that price, it doesn't bother me at all that the miles aren't disclosed. This is truly a good looking collectable classic that could be owned and run inexpensively but would always draw a crowd at any European show.
-Carter