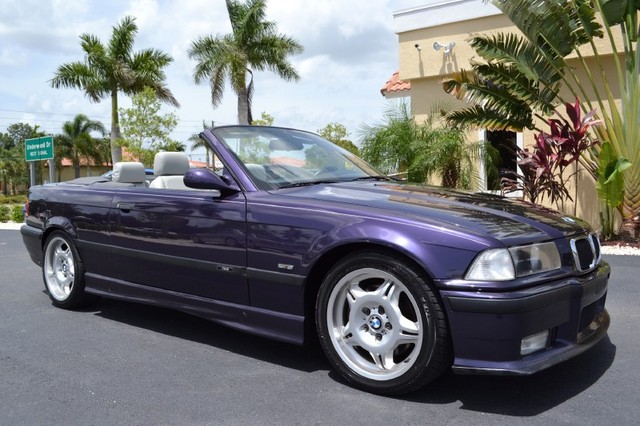 We're starting a new post on Fridays that we're going to call "10K Friday". As the name would suggest, we're going to try to find the best cars you can get for under or around $10,000. Like the last "Double Take" I did on two Audi S6 Avants, today's feature is going to be a 10K double take on two of our favorite cars on the market today, the venerable E36 M3. As we've talked about in many prior posts, the E36 is a star on the rise. Today we're going to look at two that are less frequent to see and desirable for different reasons: a 1998 Techno Violet Convertible and a 1997 Artic Silver Sedan. I'll start by looking at the drop top.: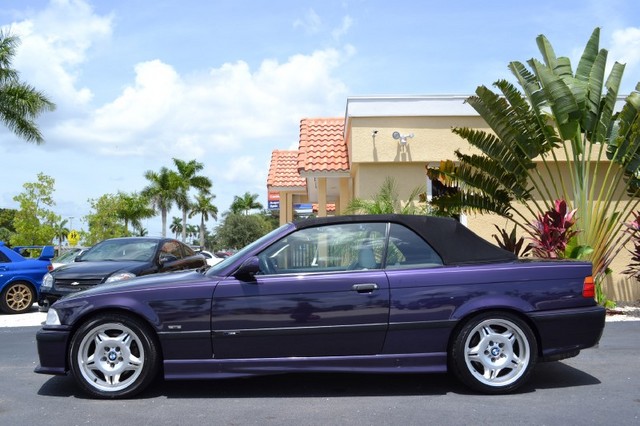 Year: 1998
Model: M3 Convertible
Engine: 3.2 liter inline-6
Transmission: 5-speed automatic
Mileage: 103,193 mi
Price: $10,997 Buy It Now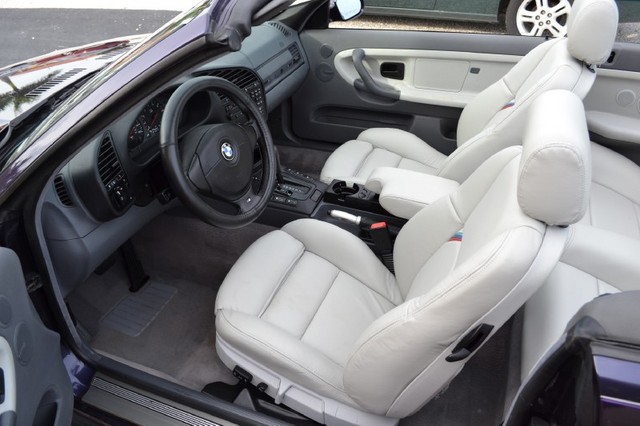 1998 BMW 3 Series M3

Call me (Tom) at 239-693-4000 9AM to 10PM 7 days a week!

Auto Express South, located in Sunny Fort Myers, Florida, proudly offers 1998 BMW M3 Convertible with 103,193 original miles. This absolutely gorgeous convertible is shown in a very rare and desirable color combination. The Techno Violet Metallic paint on Light Gray/Off-White Leather is a breathtaking pair. This M3 had an original MSRP of $51,445 and is very highly optioned. It is in pristine condition for the age and really stands above the rest. It has just been serviced and is in excellent mechanical condition as well. This is a vehicle you can just get in and enjoy right away. It even has 4 brand new tires that were just installed by the previous owner. If you are planning on traveling from far away to come see us, this vehicle would be perfectly safe to make a long ride home!

This BMW M3 Convertible is special; due to the fact that is a gorgeous and rare vehicle with lots of options and an incredible color combination. It has been extremely well kept and would make the future owner very happy! It comes optioned with:
Forged Alloy M Wheels $1450 Option
5 Speed Automatic Transmission with Sport Mode $1200 Option
Premium Harmon Kardon Sound System $975 Option
Electric Front Leather Seats $945 Option
On Board Computer $500 Option
Cruise Control $475 Option
Power Convertible Top
Power Windows and Locks
And Much More!

There are 100s of reasons why you should buy this beautiful BMW M3 Convertible today and I will help in any way I can!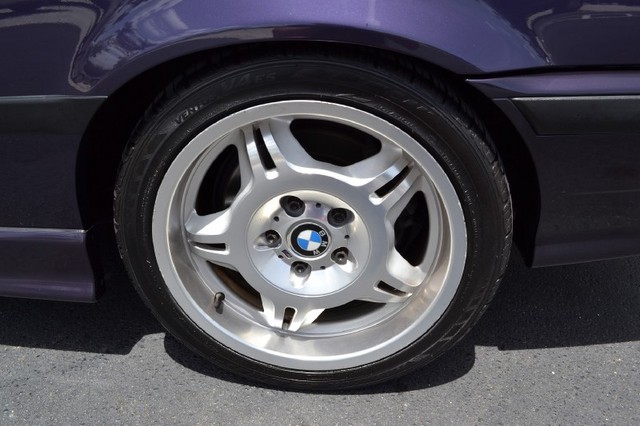 This car was certainly optioned out when new with some of the most expensive features available on the E36. Of note are the often mentioned but seldom seen forged wheels that were on the Lightweight M3s, the Harmon Kardon sound upgrade, and of course, that wonderful shade of Techno Violet – one of our favorites here. Enthusiasts won't be too excited about the automatic, but honestly with the top down and that S52 soundtrack in such a clean example of an M3 convertible, I don't think it would bother me that much. This won't be a track car anyway. In the Northeast, I'd probably try to find one of the original hard tops and really take this to the next level, but otherwise, I think this car is great – even with the automatic. Rather have a roof and row your own gears? Okay then, here's a 1997 M3 sedan: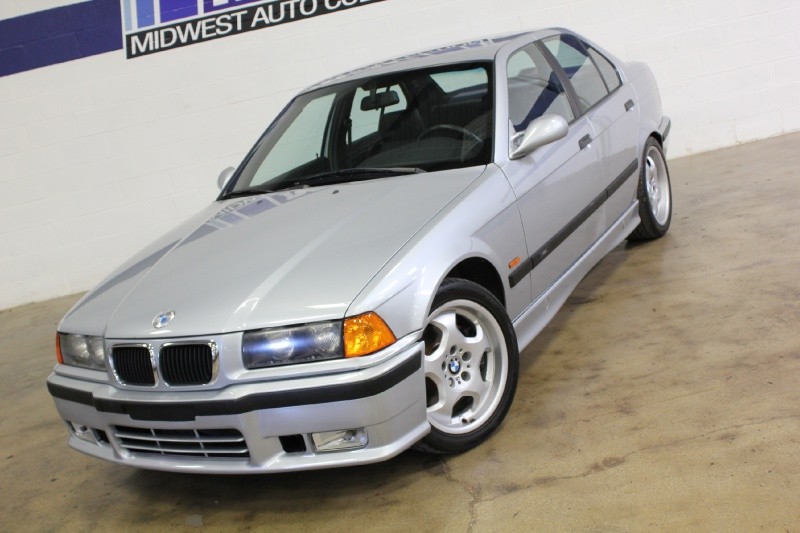 Year: 1997
Model: M3 Sedan
Engine: 3.2 liter inline-6
Transmission: 5-speed manual
Mileage: 123,412 mi
Price: $9,995 Buy It Now
1997 BMW 3 Series M3 SEDAN

1997 BMW M3 SEDAN

CLEAN VEHICLE HISTORY REPORT

100% CARFAX REPORT

100% AUTOCHECK REPORT

RECENT SERVICE:

NEW FRONT STRUTS

NEW FRONT BRAKE PADS & ROTORS

RECENT TIRES

STICK SHIFT

LEATHER INTERIOR

FACTORY SUNROOF DELETE

ARCTIC SILVER METALLIC EXTERIOR – BLACK LEATHER INTERIOR

LUXURY PACKAGE – Originally $3,300 Package

ELECTRIC SEATS – Originally $945 Option

FOLD DOWN REAR SEATS – Originally $300 Option

SUNROOF NOT DESIRED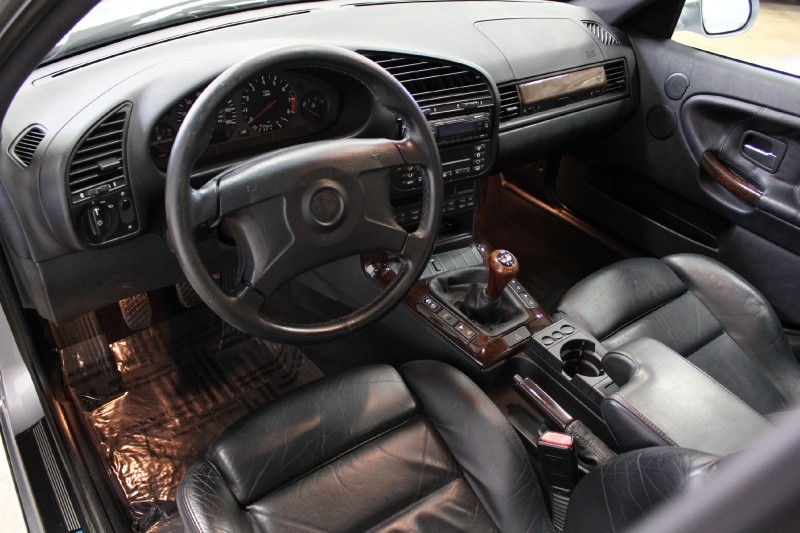 This is a very interesting car, too – a well optioned luxury package car that specified sunroof delete. We were speculating here at GCFSB.com that not many of these cars came to the U.S. without a sunroof, making this a pretty unique car. This car too checks a lot of the right boxes with recent maintenance, classic colors, rear seats that fold down (so you can get your set of track wheels and tires in the back!) and of course, a manual.
To me, either of these cars would be a good purchase around $10,000 – both are clean examples with lower miles, both are in great condition, and both (for their own reasons) are sought after by enthusiasts. If I were going to enjoy one of these cars every day, the sedan would certainly be what I would choose; but if it was going to be an occasional car, I have to say the convertible looks pretty appealing to me. In either case, if you kept the car stock and didn't lump on too many miles, I think you could easily own these cars and walk away in a few years happy having owned a car which is likely to appreciate in the not too distant future.
-Carter