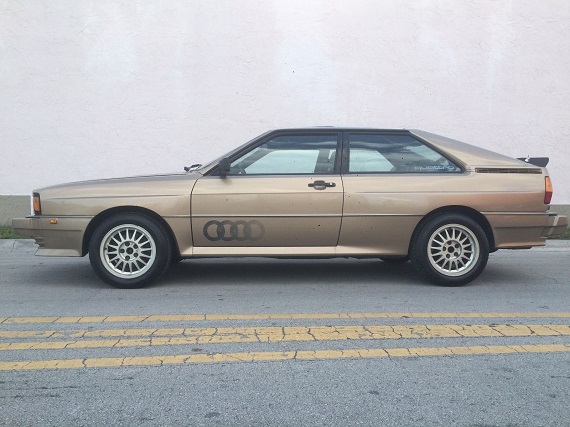 At the first Audi Club track event I went to, I excitedly hurried my 4000CS quattro through the hills of Northwest Connecticut to Lime Rock Park. The year was 1997, and while I had been heading to the track for many years this was my first foray to an Audi event. Back in '97, old Audis were pretty uncommon – hard to fathom considering how scarce they are today. So going to an all-Audi event promised to be a special collection of audacious Audis, and I was certainly not disappointed. There were no less than ten Quattros in attendance, and may have even been more – I struggle a bit to remember, but a fair chunk of the instructor core had them and even a few students showed up with the legendary cars. It was a bit like those nature shows of Ridley Sea Turtles arriving on Mexican beaches once a year to lay eggs; a baffling display of the entire world's population arriving in one spot at one time when for the rest of the year they're spread around the world's oceans. Quattros, especially large numbers of Quattros, are like that. Let's put some figures into perspective – E30 M3s are rare, right? Sure, only around 5,000 made it to the U.S. with a pretty good amount still being sold on eBay today being driven as they should. 190E 16V owners enjoy pointing out that their cars are much more endangered, as just shy of 2,000 made the Atlantic crossing. Low residuals mean a lower percentage of those original 1,953 still are dog-legging around. E24 M6, E28 M5, E34 M5? Sure, all very low production cars. But the Quattro? 664 came here, and how many are left today is a good question. I'd estimate the number of Quattros remaining alive and in good condition to likely be less than 2/3rds of the original 664 – figure maybe 400 are still around and serviceable. Think about the last time you saw an E30 M3 cruising along down the road (it doesn't count if you own one or were at a show)? You're at least ten times less likely to happen across a Quattro. Finally, they're starting to be appreciated for their special nature, but they're certainly still critically endangered in the U.S.: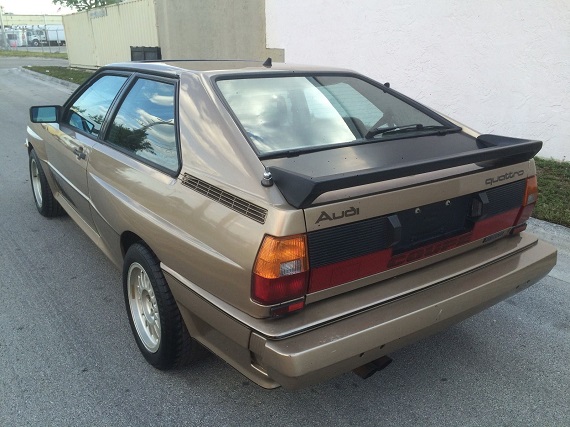 Year: 1983
Model: Quattro
Engine: 2.1 liter turbocharged inline-5
Transmission: 5-speed manual
Mileage: 81,411 mi
Price: No Reserve Auction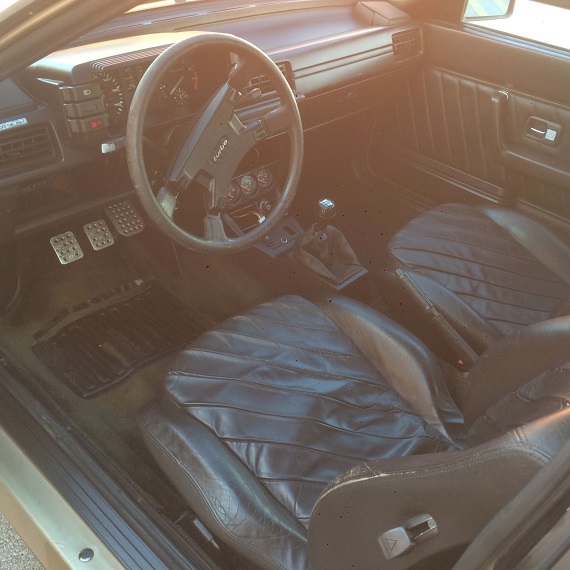 1983 Audi UR-Quattro A legendary, iconic and always desirable car that changed and influenced the next generation. This is a 3 owner car with 82k miles,one of 664 sold in US. The original owner had it till 1998 when the second owner bought it with 70k miles and drove it for about 10.The third owner bought it from him in 2005 and has only put a few more on it since and mostly stored the car with the intention of restoring it completely which never materialized thus leading to me purchasing it not very long ago with the same intention. The car has always been garaged since new. It was partially repainted a few years ago in the original color but has slight mismatching color on right door and various time related nicks and blemishes. All the panels are straight, and have excellent fit and, there is no rust issues anywhere. There are no signs of any accident damage. This is an honest car. The original decals are still on the windows and doors. The leather interior is original and in very good condition. The Diff-Lock panel was relocated under the steering wheel and VDO gauges were put in its place on the centre console. It also has a manual sunroof. The engine has just been given a recent tuneup with new fuel parts and vacuum lines and the complete fuel system has been flushed as the car has been in long term storage. The exhaust system could use replacing but not absolutely necessary except for the manifold which is cracked and makes an awful blowback noise. The car has been driven a few miles only, starts and drives and shifts solidly but although the tires are ok tread wise, they are very old and should be replaced. Various service records, original ownership paperwork, shop manual, old photos showing the car 20yrs ago and clear title come with the car. These cars have been steadily climbing in value the last few years and show no sign of slowing with beautiful examples,especially in Europe,routinely fetching around 60k Euros. This car in my opinion is a perfect candidate for a top quality restoration that won't cost a fortune. My intention was to go through with this, have already researched it and got very reasonable quotes to do it. It is definitely not the cost which scares me but as I live in Miami for about six months of the year and overseas for the rest, I have decided that I don't have the energy and the hands on time required for close supervision to go through the process and take a chance with any of the shops here, which some I'm afraid to say, scare me to get involved with so I have decided to sell it on again. This is a great opportunity for a true aficionado or savvy hands on person who can really go through with it, personally or with a shop or is willing to drive it as it is for a few more years.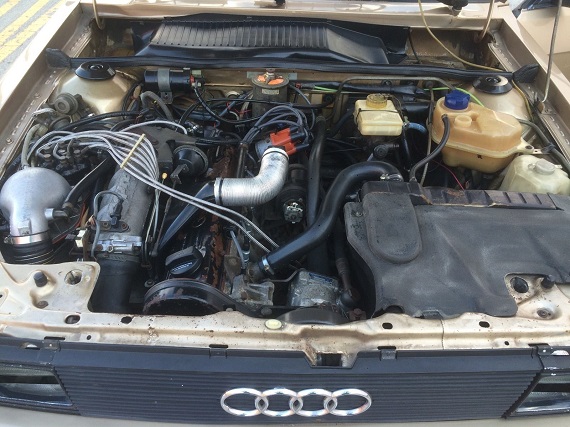 Cracked manifolds were a common problem with the inline-5 motor in the 1980s, but it's only one of a long list of things that would need to be done to make this car a really dependable driver. Expect you'd address the wiring, suspension and probably go through the motor and fuel system as well after this car has sat for so long. But the opportunity to get into an original and largely unmolested example is certainly appealing. Upgrades like the 8″ R8 alloys are great, but the addition of Coupe GT gauges in place of the diff panel probably hurts the value to a collector. Figure to get the car 100% right you'll spend a further $10,000 to $15,000 – what feels like a Sisyphean amount when this car has already generated $20,000 in bids. But the seller is right; excellent, top condition Quattros are climbing the same appreciation curve that E30 M3s have and even moreso in Europe. Considering that its period competition was the 911 rather than any BMW, perhaps they still represent a bargain in the classic German market.
-Carter